New works for soloist and orchestra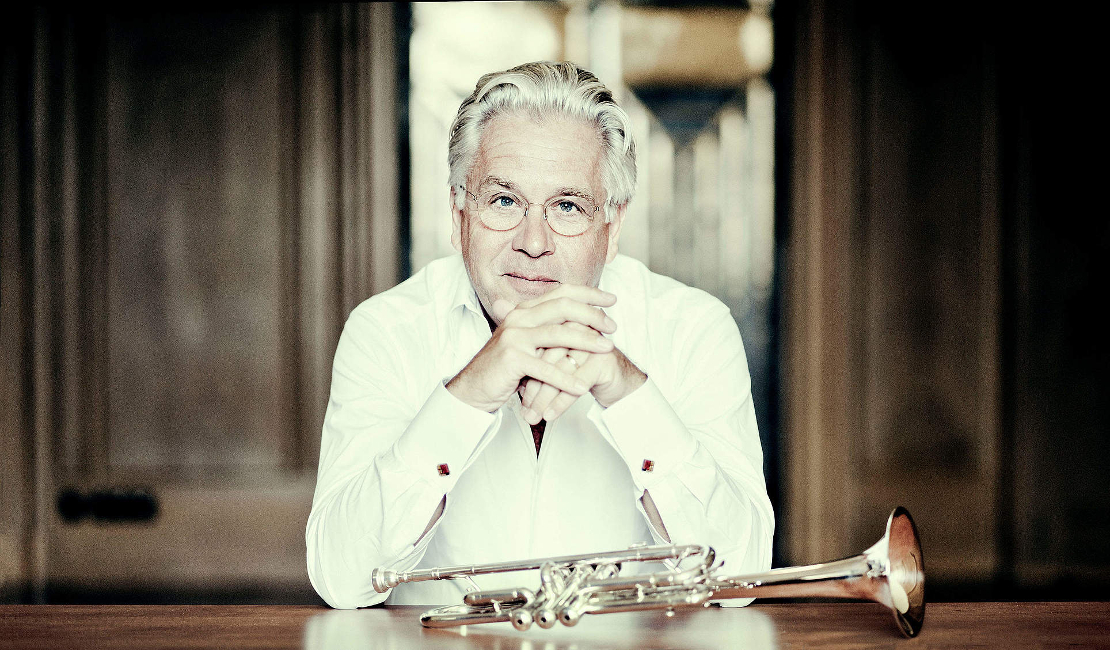 A selection of dazzling new works written for some of the world's top soloists by Wise Music Classical's composers.
Cello
Joan Tower composed her cello concerto A New Day for Alisa Weilerstein. The four-movement work, which is dedicated to her partner of almost 50 years, is a celebration of life and the precious nature of each day lived. In the composer's words, 'the closing movement rushes forward into the night — ending with hope for another new day'.



Clarinet
Esa-Pekka Salonen composed Kínēma for the Principal Clarinet of the Finnish Radio Symphony Orchestra, Christoffer Sundqvist. Salonen describes the structure of the piece, which is scored for clarinet and string orchestra, as five 'scenes' which are not necessarily thematically related. The work's title is allusion to the music's lyrical character, as if accompanying an imagined movie.


Harpsichord
The pioneering soloist Mahan Esfahani was the driving force behind a pair of important additions to the 21st century harpsichord repertoire by Bent Sørensen and Poul Ruders. In Sei Anime (Six Souls), Sørensen takes the Baroque era as his model in a six-movement work that consciously imitates a French suite. Poul Ruders compares the approach taken in his Harpsichord Concerto to that of an architect who renovates an old building using modern techniques and materials.


Poul Ruders: Harpsichord Concerto full score
Piano
Betsy Jolas compiles a personal playlist in bTunes, which was premiered by Nicolas Hodges at the 2022 BBC Proms. In La sera estatica, composer Bent Sørensen recalls private concerts that his wife the pianist Katrine Gilslinge would perform for him during lockdown, traces of which make their way into the concerto.


Saxophone
In choosing the title Triathlon for his concerto, John Corigliano is alluding not only to its three movements (tantalizingly titled 'Leaps', 'Lines' and 'Licks') but also the three solo instruments – soprano, alto and baritone saxophone – that the soloist is called upon to play. The work was composed for the American saxophonist Timothy McAllister. Scored for soprano saxophone and strings, Machine by Tarik O'Regan grew out of a shorter solo work, composed for the soloist Amy Dickson, which lies at the heart of the 22-minute concerto as the machine with the Machine.
Trombone
The versatility of Dutch trombonist Jörgen van Rijen has inspired two contrasting additions to the concerto repertoire. In Trombone Concerto: Three Muses in Video Game, Tan Dun brings together ancient and modern, paying homage to three traditional Chinese instruments (bili, xiqin and sheng) in the reactive style of contemporary video games. In his Trombone Concerto, Bryce Dessner exploits the versatility of the instrument in a work which combines rhythmic propulsion, lyricism and extreme virtuosity.


Trumpet
An exhibition by the Scottish artist Victoria Crowe provided the inspiration for the Trumpet Concerto by Thea Musgrave, written for Alison Balsom. Each of the concerto's five movements is based on a different painting with projections of the artworks available for (optional) use in live performances. Helen Grime wrote her Trumpet Concerto 'night-sky-blue' to draw out the lyrical tone of Swedish virtuoso Håkan Hardenberger's playing. The work's subtitle, taken from a poem by Fiona Benson, refers to images of the nocturnal natural world which initially inspired it.


Violin
The concerto About Light and Lightness by Rune Glerup marks a change in the Danish composer's music 'towards a simpler and lighter expression' The piece, which was written for violinist Isabelle Faust, recalls childhood summers spent by the North Sea. In Procession, written for Jennifer Koh, Missy Mazzoli casts the soloist as a soothsayer, sorcerer, healer and pied piper-type character, leading the orchestra through five interconnected healing spells. In his Violin Concerto written for Pekka Kuusisto, Bryce Dessner embraces the traditional heroic struggle between soloist and orchestra before turning the form on its head in a central movement in which every string player in the ensemble has their own solo. Described by the Guardian as 'a glittering, jittery, mischievous violin concerto', Shrink by Nico Muhly was also composed for Kuusisto and combines obsessive precision with extrovert virtuosity. Composed for Augustin Hadelich, the Violin Concerto by Donnacha Dennehy is the composer's first multi-movement concerto, which reaches its climax with a 'splintered, fierce jig' that threatens to spiral out of control.


Other instruments
Among the other recent additions to the catalogue are a Double Concerto for String Orchestra, Pipa, and Zheng by Tan Dun and Five Seasons, a concerto for sheng by Rolf Wallin. Also by Wallin, Mountainwave for three percussionists and orchestra is an spectacular re-working of an earlier solo work which provides an explosive climax to any concert. In a softer vein is the Guitar Concerto by Marc Neikrug for soloist Łukasz Kuropaczewski.