Anton Bruckner Bicentenary in 2024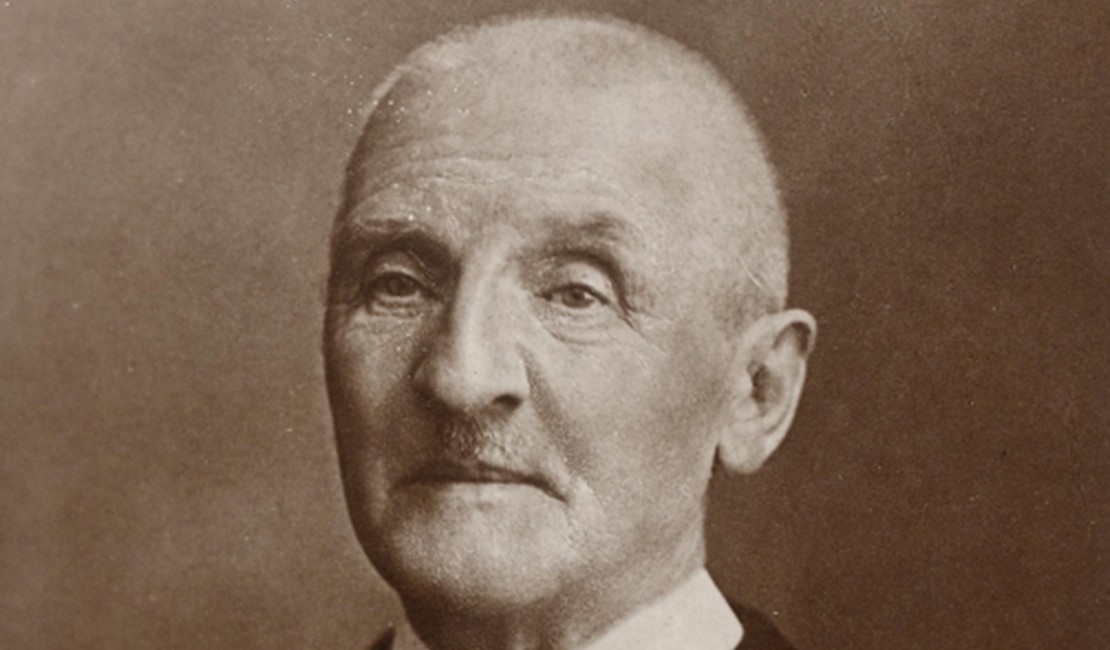 Anton Bruckner celebrates his 200th birthday in 2024. The Austrian composer, organist and teacher is one of the great mavericks of the music world. Independent of contemporary trends, he remained faithful to his typical composing style. His orchestral works were even considered unplayable due to their unusually bold tonal language at that time. Yet, he is now considered to be one of the great and innovative composers of his time as his influence on music history is still present today.
In his compositions, Anton Bruckner unites traditions ranging from Beethoven to Wagner to folk music, bordering between late Romanticism and modernism.
For your next concert programmes, we would like to introduce you to works that can be combined well with Bruckner's symphonies or with his vocal works. You will also find ideas of pieces that can open an exciting dialogue with Bruckner's music due to their similar or contrasting qualities.


Ideas for Bruckner's Symphonies
The symphonies of Anton Bruckner are known for their large orchestration and are among his most important and probably also best-known compositions. They are of abundant sound and rhythmical structures.
Thea Musgrave: Phoenix Rising (1997) 23'
2+pic.2+ca.2+bcl.2+cbn/4331/timp.4perc/2hp/str
Phoenix Rising describes a journey from darkness to light, from low and fast music to high, slow, and peaceful sounds. At first, 'the orchestra depicts a world of stormy violence', emptiness and despair. Then, the phoenix rises in a romantic climax before the orchestra ends with 'a coda of serenity and peace'.
Anna Thorvaldsdottir: METACOSMOS (2017) 14'
4(picc.afl).2+ca.3+bcl.4+cbn/4222/3perc/str
Anna Thorvaldsdottir: CATAMORPHOSIS (2020) 20'
2+afl.2+ca.2+bcl.2+cbn/4.0.2+btbn.1+btba/4perc/hp.pf/str(16.16.12.12.8)
In her music, Thorvaldsdottir creates an ecosystem of sounds, where materials continuously grow in and out of each other, often inspired in an important way by nature and its many qualities, in particular structural ones, like proportion and flow. Both METACOSMOS and CATAMORPHOSIS share glimpses of quasi-romantic melodies that occasionally emerge, balancing between fragile musical constructs and the full sound of the orchestra.
Hans Abrahamsen: Three Pieces for Orchestra (2017) 9'
2(pic)+pic.2+ca.2(bcl)+Ebcl+bcl.2+cbn/4331/timp.5perc/hp.pf.cel/str
Abrahamsen's works are known for their immensely complex rhythm and their carefully crafted musical structures. The Three Pieces for Orchestra vary not only greatly in their atmosphere, but also in dynamic and rhythm.
Helen Grime: Violin Concerto (2016) 22'
Violin + 2(pic).2.2(ebcl).2(cbn)/2.2.2+btbn.1/2perc/hp.cel/str
This heavyweight, single-movement violin concerto ranges between 'violent, virtuosic music' and 'more delicate and reflective filigree material', revealing the full range of the violin.
Kaija Saariaho: Notes on Light (2006) 30'
Cello + 4(3&4=pic&afl).2.2+bcl.2(2=cbn)/4.0.0.0/timp.4perc/hp.cel.pf/str
This cello concerto balances heavy Bruckner passages with its airiness and fragility, as well as setting a contrast to the coherent structure by its versatile relation of the soloist with the orchestra. The music varies between being 'energetic and obsessive' and conveying translucence.
Esa-Pekka Salonen: Piano Concerto (2007) 35'
Piano + 3(I:pic.II:pic,afl.III:pic).3(III:ca).2+bcl.2+cbn.asx/3.2.2.0/timp.4perc/cel.hp/str
This piano concerto can be seen as a 21st century incarnation of the Romantic piano concertos. The soloist has a flexible relationship to the orchestra, one time being the principal voice, and at other times playing a chamber music role or acting as a duo partner with a solo instrument from the orchestra.
Aaron Jay Kernis: Musica Celestis (1990) 11'
str
Musica Celestis is inspired by the medieval conception of that phrase which refers to the singing of the angels in heaven in praise of God without end. Tentative, soft and sometimes mournful melodies start slow and peaceful, until reaching their climax, building tension, to then finally dissolve.
Other ideas to be combined with Bruckner's symphonies:
Kaija Saariaho: Orion (2002) 22'
4(afl,pic:pic).4(ca).4.4(cbn)/6.4.3.1/2timp.4perc/2hp.pf.org/str
Olivier Messiaen: L'Ascension for orchestra (1932) 35'
3.2+ca.2+bcl.3/4.3.3.1/timp.2perc/str
Tan Dun: Percussion Concerto: The Tears of Nature (2012) 27'
Percussion + 3(pic).2+ca.2+bcl.2+cbn/4.3.2+btbn.1/4perc/hp/str
Henri Dutilleux: Tout un monde lointain (1970) 26'
Cello + 2+pic.2.2+bcl.2+cbn/3.2.2.1/timp.4perc/hp.cel/str
Arnold Schoenberg: Concerto for Piano (1942) 28'
Piano + 2(II:pic).2.2.2/4.2.3.1/timp.3perc/str


Works to be combined with Bruckner's vocal works
With his vocal works, including the three great masses and the Te Deum, Anton Bruckner made a major contribution to church music.


Florence Price: Symphony No. 1 in E minor (1932) 40'
2+2pic.2.2.2/4.2.3.1/timp.3perc/str
Price combines traditional and newly solidified composition conventions, as well as integrating African-derived folk music and African American musical styles such as jazz and blues.
John Tavener: Theophany (1993) 30'
2(afl:pic)22(bcl)2(cbn)/3221/timp.bandir dm/str/tape
The Plagal of the fourth Byzantine tone gives the foundation to this work, attempting to redefine the presence of God in musical terms, from the Creation to the Psalmists. Recurring musical motifs, textures and rhythms come together to finally create the image of 'uncreated sound'.
Sarah Kirkland Snider: Mass for the Endangered (2018) 44'
SATB + fl, ob, cl, bn, perc, hp, pf, 2vn, va, vc, db
This mass is a hymn for endangered animals and their native environments, for those that are voiceless and discounted. The libretto by writer, artist, and musician Nathaniel Bellows combines traditional Latin passages and original text.
Gabriela Lena Frank: Conquest Requiem (2017) 38'
S, Bar + SATB + 3(pic).3(ca).3(bcl).3/2.2.2.1/timp.3perc/hp.pf/str(16.14.12.10.8)
Based on the true story of Malinche, a Nahua woman from the Gulf Coast of Mexico, this requiem recounts the Conquest of the Americas. Traditional liturgical verses from the Latin Mass for the Dead and Nahua poetry oppose each other, newly composed Spanish words by librettist Nilo Cruz round out the text.


Other works:
Florence Price: Abraham Lincoln Walks at Midnight 30'
SATB + 2.2.2.2/2.2.0.0/timp/pf.org/str
Ethel Smyth: The March of the Women (1911) 3'
SSA + 1111/2120/timp.perc(SD,cym)/str
Søren Nils Eichberg: Symphony No. 3 (2015) 35'
SATB + 2+pic.2+ca.2+bcl.2+cbn/4231/timp.perc/hp.pf/str


Works of Brucknerian Qualities and Polarities
The following works can balance, complement or contrast Bruckner's compositions.


Peter Lieberson: Drala (1986) 17'
3(3pic,afl).2.3(Ebcl).2+cbn/4331/timp.6perc/hp.pf/str
One of Lieberson's best-known pieces, it starts tenderly on a distinctly structured symphonic journey towards a climactic, antithetic finale.
John Corigliano: Symphony No. 1 (1988) 40'
4(3pic)3+ca.4(Ebcl[cbcl]:bcl[Ebcl])3+cbn/6542/timp.5[+]perc/hp.pf(off-stage pf)/str(4man)
Generated by 'feelings of loss, anger and frustration', Corigliano memorialises friends and colleagues he lost during the AIDS epidemic in his first symphony. The first three movements are related to friends and colleagues, interweaving memories and musical ideas, that come back in the last movement.   
Missy Mazzoli: Sinfonia (for Orbiting Spheres) (2013) 9'
2.2.2.2(2hca)/2(2hca).2(2hca).2(2hca).1/2perc/pf(syn)/recording/str
Baroque works for chamber orchestra as well as our solar system stand as inspiration for this work. Mazzoli compares it to a hurdy-gurdy, as the music 'churns and roils', finally transforming the ensemble 'into a makeshift hurdy-gurdy, flung recklessly into space.'
Per Nørgård: Symfoni nr. 8 (2011) 28'
4(2afl.pic)3+ca.3(Ebcl)+bcl.3+cbn/4431/timp.4perc/hp.pf/str
This symphony is building musical structures through rhythmic and melodic transformation, leading through a slow second movement to finally work restlessly towards the climax in the third movement, before vanishing in a soft murmur.
Britta Byström: Segelnde Stadt (2014) 15'
1+2pic.3.2+Ebcl.3/4331/3perc/str
Inspired by Paul Klee's painting "Segelnde Stadt", Byström creates the musical equivalent of this sailing city. The music varies between weightlessness and combining small figures to reveal a 'new, unexpected pattern'.


Other works:
Philip Glass: Symphony No. 9 (2011) 50'
2+2pic.2+ca.2+Ebcl+bcl(cbcl).2/5.4.2+2btbn.1/6timp.7perc/hp.pf.cel/str

Philip Glass: Symphony No. 10 (2012) 30'
2+pic.2.3(Ebcl:bcl).2/4.3.2+btbn.1/timp.6perc/cel.pf.hp/str

Philip Glass: Symphony No. 11 (2017) 40'
2(pic)+pic.2+ca.2(Ebcl)+bcl(cbcl).2/4.3.2+btbn.1/timp(perc).5perc[9perc]/2hp.pf+cel/str
Magnus Lindberg: Aura (In memoriam Witold Lutoslawski) (1994) 40'
2+pic.2+ca.3(Ebcl)+bcl.2+cbn/43(Ebbtpt)31/timp.3perc/hp.pf(cel)/str(16.14.12.10.8)
Outi Tarkiainen: The Ring of Fire and Love (2020) 9'
1(pic)+pic.2.2(bcl).2/4.2.2+btbn.1/timp.3perc/hp.cel/str
John Harbison: Symphony No. 6 (2011) 25'
MS + 3(pic)3(ca)3(bcl)3(cbn)/4331/timp.3perc+cimb[pr pf]/str
John Corigliano: Symphony No. 2 for String Orchestra (2000) 40'
str (6.5.4.4.2 players minimum)
Britta Byström: Four Walks (2018) 8' (A walk to Bruckner, Faure, Schubert, Strauss)
va.db


(March 2023)