Socially Distanced Onstage Works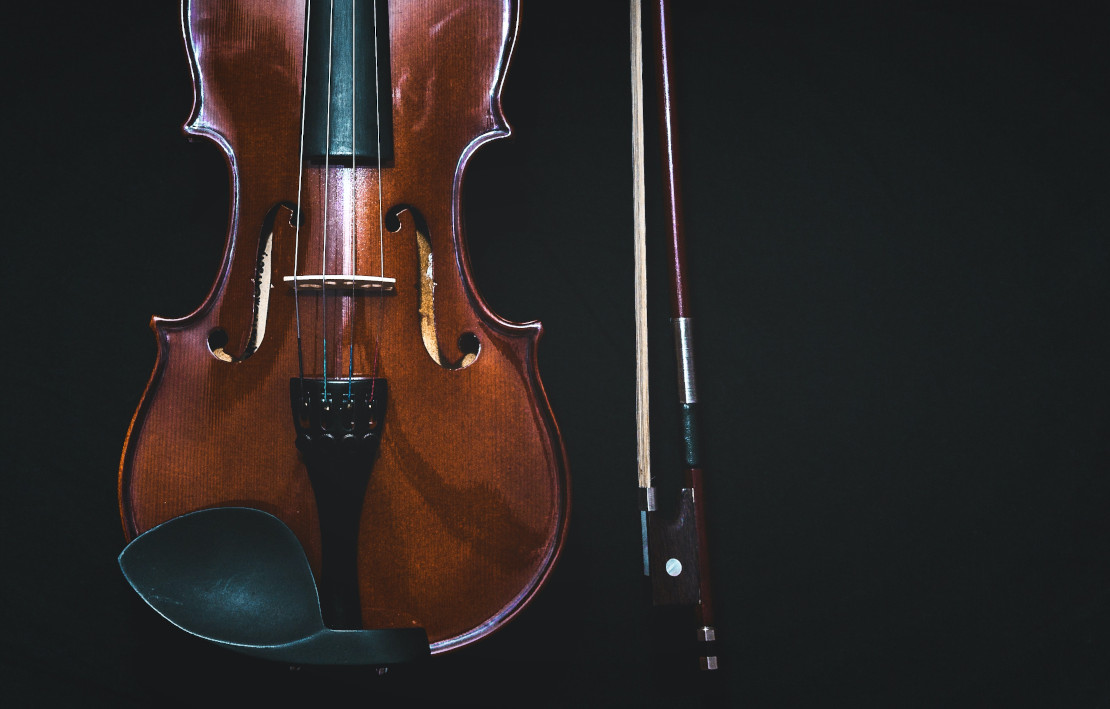 With times of uncertainty ahead for the classical music community, Wise Music Classical has compiled a selection of compositions for string orchestra, chamber orchestra, and chamber ensembles that allow for onstage social distancing. Drawn from the international Wise Music Catalogue, a list of over 100 such pieces is available to view and download at the bottom of the Catalogue section in our new website. 
Highlights from the complete list can be found below, with available recordings, scores, and other assets embedded into each work's respective webpage.

Listen
Socially distanced onstage works for Strings

Socially distanced onstage works for Mixed Ensemble

From Pulitzer Prize-winning scores by Charles Ives, Morton Gould, and John Corigliano, to 21st-century classics-in-the-making by Gabriela Lena Frank, Missy Mazzoli, and Anna Thorvaldsdottir, to rarities by Bent Sørensen, Sofia Gubaidulina, Ramon Lazkano, and Esa-Pekka Salonen, we hope that you find these works to be useful and inspiring as modified plans for next season take shape.
Highlights from our Collection of Socially Distanced Onstage Works
Symphony No. 2 (2000) 40'
John Corigliano
str orch (min 6.5.4.4.2)
Winner of the 2001 Pulitzer Prize, John Corigliano's Second Symphony is a masterful expansion of his own String Quartet No. 1 and a fusion of complex compositional architecture and rich emotional depth.
Lachrimae (2012) 15'
Bryce Dessner
str orch (min 4.3.2.2.1)
Inspired by John Dowland's work of the same name, Dessner's Lachrimae also draws on Bartók's Divertimento, which he considers "the pinnacle of string writing."
Mantichora (2010) 19'
Du Yun
str orch
Inspired by the mythical beast with the body of a lion and the face of a man, Du Yun brings her fresh and original voice to the string orchestra medium.
Solitude (1946) 3'
Duke Ellington (arr. Gould)
hp.cel/str
This arrangement is Morton Gould's lush and shimmering orchestration of an Ellington classic.
Leyendas: An Andean Walkabout (2001) 24'
Gabriela Lena Frank
str orch
Frank's Leyendas is an evocative marriage of the western classical and Andean folk music traditions.
Serenata "Amadeus" (2014) 20'
Albert Guinovart
str orch
In this homage to Mozart, Catalan composer Albert Guinovart captures the attention of the modern audience with contrast and surprise.
Well Met Suite (2016) 10'
Betsey Jolas
str orch
This short suite is a set of four movements derived from Jolas' semi-theatrical concert work, Well Met 04 - Pantomime for 12 Strings.
Musica Celestis (1990) 11'
Aaron Jay Kernis
str orch
Musica Celestis is often compared to Samuel Barber's Adagio for Strings: moving, hymnlike, and similarly born from the slow movement of a string quartet.
In the White Silence (1998) 1 hr 15'
John Luther Adams
string quartet + 2perc/hp.cel/str(2.2.2.2.2)
In the composer's own words, "In the White Silence is an attempt to evoke an enveloping musical presence equivalent to that of a vast tundra landscape."
Musique funèbre (1958) 14'
Witold Lutosławski
str orch
A one movement work in four sections, Lutosławski's elegiac Musique funèbre is dedicated to the memory of Béla Bartók.
Dark with Excessive Bright (2018) 13'
Missy Mazzoli
solo db + str orch (5.5.3.3.1)
Dark with Excessive Bright is an exploration of string techniques spanning the centuries and appropriately takes its title from John Milton's Paradise Lost.
Pictures from a Sinking City (2019) 17'
Maja S.K. Ratkje
str orch (min 5.4.3.3.1)
Premiered in January 2020, Pictures from a Sinking City is one of the latest pieces from avante-garde Norwegian composer Maja S.K. Ratkje.
Nymphéa Reflection (2001) 27'
Kaija Saariaho
str orch (min 6.6.4.4.2)
Saariaho's expressive reimagining of her string quartet Nymphéa concludes with the musicians whispering a searching poem by Arseniy Tarkovsky.
Sonata for Violin, Percussion and String Orchestra (1968) 33'
Dmitri Shostakovich
solo vn + perc/str
Written late in his career, the characteristic darkness and angst of Shostakovich's Sonata for Violin and Piano is intensified in this arrangement for solo violin, percussion, and string orchestra.
Sinful Songs (1998) 16'
Bent Sørensen
1(pic).1(obda).2.0/2000/2perc/str(1.1.2.2.0)
Inspired by a train journey through Denmark, the composer calls for the musicians to perform this piece in a circle around the audience, ensuring the music will not sound the same at any two points in the hall.
Concerto in E-flat "Dumbarton Oaks" (1938) 15'
Igor Stravinsky
1011/2000/str(players: 3.0.3.2.2)
Stravinsky's charming Dumbarton Oaks, heavily influenced by Bach's Brandenburg Concertos, remains a staple of the repertoire and an audience favorite.
Murmurs in the Mist of Memory (2001) 12'
Augusta Read Thomas
str orch or 6vn.2va.2vc.db
Each of the four brief movements in Augusta Read Thomas' Murmurs in the Mist of Memory is inspired by a short poem of Emily Dickinson.
Streaming Arhythmia (2007) 19'
Anna Thorvaldsdottir
0+bfl.0.0+bcl.cbn/0000/2perc/str(2.0.2.2.2)
A performance note to Thorvaldsdottir's earliest published work for large ensemble reads: "When you see a long sustained pitch, think of it as a fragile flower that you need to carry in your hands and walk the distance of a thin rope without dropping it or falling."
In Memory (2002) 12'
Joan Tower
str orch or str quartet
"…a passionate work, written in memory of a friend who died last summer, and tinted as well by the Sept. 11 attacks, which occurred during the composition. The language here is accessible and unambiguous, with modulations of melancholy, grief and anger…" — Allan Kozinn, The New York Times
Still, Glowing (2008) 4'
Judith Weir
2020/0000/perc/str
Still, Glowing is Weir's foray into ambient music, based on a chord sequence from her own opera, The Vanishing Bridegroom.
Holographic (2014) 1 hr
Daniel Wohl
3perc/str(1.0.1.1.1)
"Holographic is about exploring different worlds, improbable combinations of sounds, and hidden, imaginary sonic landscapes, both acoustic and electronic," writes Wohl on this mesmerizing evening-length composition.
Download the full list. 
Please direct any related inquiries to the regional office in Contact Us
Read Frequently Asked Questions about Streaming Music

(May 2020)