Esa-Pekka Salonen - Spotlight on works for solo instrument and orchestra
We take a closer look at some works for solo instrument and orchestra by composer and conductor Esa-Pekka Salonen.


"Salonen the composer is much like Salonen the conductor. There's tremendous technique, intellect, charm and musicality there, but also an emotional diffidence" — Richard Morrison, The Times

Sinfonia concertante for organ and orchestra (2022) 30'
org + 3(2pic).3(III:ca).2+bcl.2+cbn/4.3.3.1/timp.3perc/cel.hp/str
The most recent and substantial of Salonen's works for solo instrument and orchestra is the Sinfonia concertante. It is in three movements with a running time of around 31 minutes. As he describes in his very informative programme note, "I decided to call the composition Sinfonia concertante instead of Concerto, as the function of the organ keeps changing constantly over the course of the 30-minute journey. Sometimes it plays alone, often as the soloist in the traditional sense, or as a chamber-music partner to wind instruments. A few times it becomes part of the orchestra as a member of the collective in a supporting role. I cannot think of any other instrument with the same chameleon-like flexibility."

The first movement has shades of the cello concerto from 2016 with some wonderful textures and interplay between the organ and orchestra. It really sets out as it means to go along giving a good balance between the soloist and the orchestra. The second movement is very powerful and draws on Salonen's ability to land material that is heavy in texture and majestic in scale, without dragging it around. It's got a beautiful momentum and ends as the programme note says, with a homage to his late mother who died while he was composing the piece. Like all music borne from extreme emotional circumstances, the music truly communicates something deeply felt to the audience. The third movement starts with what feels like renewed hope and light with a very jaunty almost dance like passage. It even draws on the organ riffs at the start of American NHL ice hockey games. The piece is a great romp for the orchestra and shows Salonen's clarity of orchestration to its maximum effect. The piece finishes quite abruptly disappearing in a puff of musical smoke.


kínēma for clarinet and strings (2021) 28'
cl + str
kínēma consists of five scenes for solo clarinet and string orchestra and was written for Christoffer Sundqvist, Finnish Radio Symphony Orchestra's principal clarinettist.
The five scenes forming the piece are:
I             Dawn
II            Theme and variations
III           Pérotin dream
IV           J.D. in memoriam
V            Return
Watch a video of Salonen talking about Kínēma here.


Cello concerto (2016) 38' 2(afl)+pic.2+ca.2(Ebcl)+bcl(cbcl).2+cbn/4.2.1+btbn.0/timp+3perc/hp.pf(cel)/str (12.12.10.9.6), electronics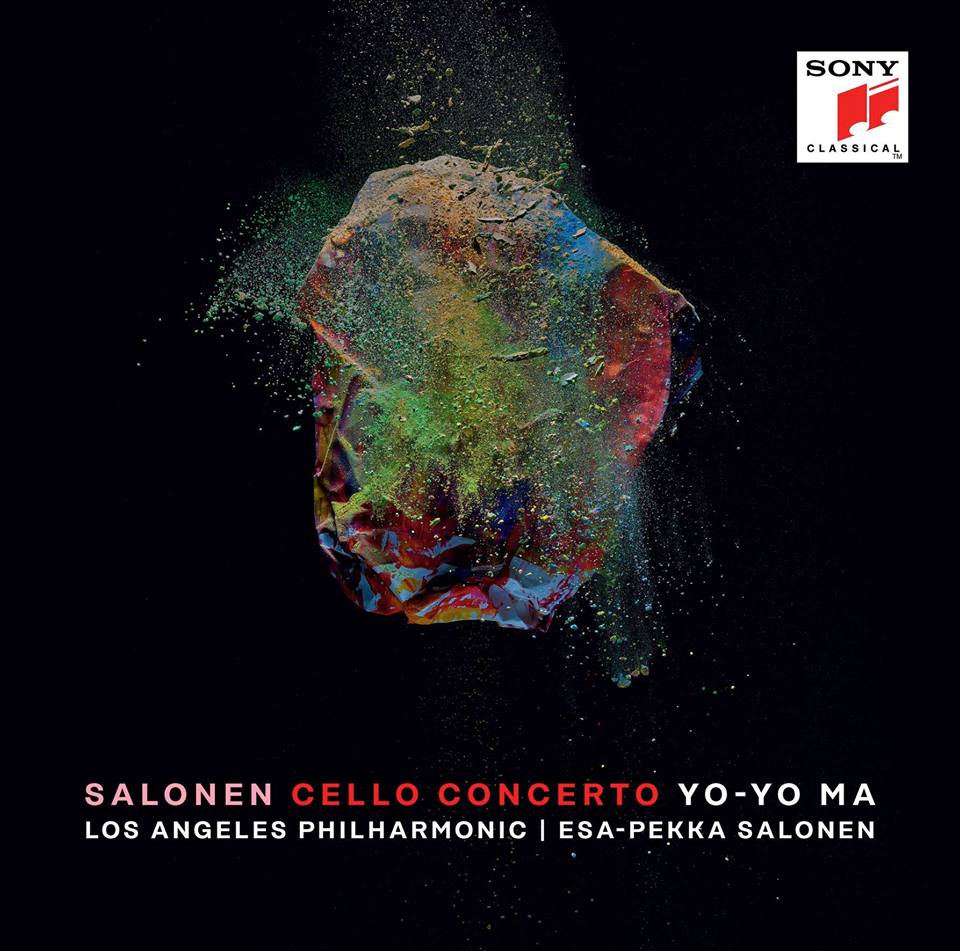 Written for Yo-Yo Ma whom Salonen describes as "one of the most unique life-givers and communicators of our time", the cello concerto occupies some unique and ethereal sound worlds. These are conjured not only by Salonen's brilliant orchestrations and Ma's extraordinary command of the cello but also by Salonen's electronic landscape for the piece on which he worked with sound designer Ella Wahlstrom.

He imagines the solo cello as the trajectory of a cosmic object - perhaps a comet - gathering other instrumental lines and musical material as it journeys though space. At times the character of the music is punchy and immense, and others intimate and playful. The work ends with the solo cellist climbing through the stratosphere to a high B-flat beyond the highest note of the piano. The work has been recorded by Yo-Yo Ma and also Nicolas Altstaedt.
Violin concerto (2009) 30'
vl + 3(afl,pic).2+ca.2+bcl+cbcl.2+cbn/2220/timp.3perc/hp.cel/str(14.12.10.8.6)
Possibly the only violin concerto in history to incorporate a drum kit into the orchestra and appear on a mainstream commercial for iPad, Salonen's violin concerto is a fabulous addition to the canon of concerti.

Written in four unconventionally structured movements, the concerto explores, as Salonen has said, the widest range of expression and instrumental resources of the violin. The concerto was premiered by its dedicatee Leila Josefowicz who has given it over 40 supercharged performances.  The work has also been performed by Akiko Suwanai, Jennifer Koh, and Pekka Kuusisto.
Salonen's listening guide to the concerto.


Piano concerto (2007) 35'
pf + 3(I:pic.II:pic,afl.III:pic).3(III:ca).2+bcl.2+cbn.asx/3.2.2.0/timp.4perc/cel.hp/str
Salonen's Piano Concerto was composed for Yefim Bronfman who gave the world premiere with the New York Philharmonic in 2007. Cast in three movements, over the work's 35-minute duration the soloist takes on a variety of roles, moving flexibly from being the principal voice to playing a chamber music role as a duo partner with other instruments from the orchestra, or becoming part of the larger ensemble.

The piece opens with the arresting sound of drums and jagged strings reminiscent of a Baroque overture, before embarking on a fantastical journey inspired by images of the natural world and dystopian sci-fi fantasies. Throughout the piece the piano is our guide, spinning ingenious melodies and playing rhythmic games in a constantly evolving musical landscape.

Wing on Wing (2004) 27'
2 solo sopranos
4(3afl:1afl,bfl).3+ca.3(3Ebcl,bcl)+cbcl.3+cbn/4431/timp.4perc/2hp.2kbd(cel,sampler)/str(min 16.14.12.10.8)


Salonen wrote Wing on Wing to celebrate the opening of architect Frank Gehry's iconic Walt Disney Concert Hall in Los Angeles.  At the time Salonen was music director of the Los Angeles Philharmonic and wanted to write a work that embraced the architectural inspiration of the new hall – but not to try to mimic it in music. In describing the view of the hall from the corner of Grand and First streets Gehry writes "In sailing terminology, when a sailboat opens both the foresail and the main sail to a 180-degree angle to produce the maximum amount of sail area, the beautiful sculptural constellation is called 'wing on wing'." Salonen uses his own metaphors of water and wind. Two coloratura sopranos rising above the textures as wordless sirens and the sampled sounds of the west coast fish the Plainfin Midshipman alongside samples of Gehry's voice contribute to the glittering, sometimes spatial texture of this majestic work – suitably fitting for the hall it celebrates and for others around the world.


Mania for solo cello and Ensemble (2000) 17'
1(pic)1(ca)1(bcl)1/1110/perc(1):gongs.vib.mba.glock.cga/hp.pf/str(1.1.1.0.1)
Mania for solo cello and Orchestra (2002) 17'
1(pic)1(ca)1(bcl)1/1110/perc(1):gongs.vib.mba.glock.cga/hp.pf/str(max 8.8.6.0.3)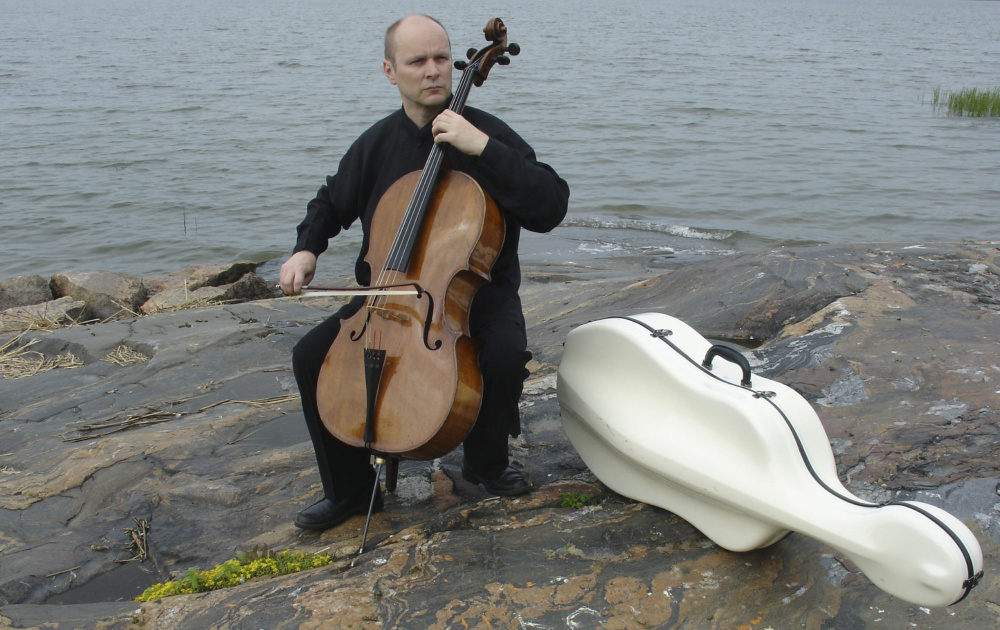 Mania was written for acclaimed Finnish cellist Anssi Karttunen, a close friend and colleague of Salonen's. They played together - Salonen on first Horn and Anssi solo cellist - in the Junior Orchestra of the Sibelius Academy. Salonen wanted to write a piece that takes musical moments and gestures through a process of metamorphosis in the same way a maggot becomes a cocoon and becomes a butterfly. Mania is about movement that never stops and is in one single movement. Originally for ensemble, Salonen created an alternative symphonic version in 2002.
Five images after Sappho - For soprano and large ensemble (1999) 20'
1(pic)1(ca)1(bcl)1(cbn)/2000/perc.hp.pf(cel)/str(1.1.1.1.1)

The archaic Greek poet Sappho is known for her lyric poetry, written to be sung while accompanied by music. Inspired by fragments of Sappho's poetry, Salonen composed five short movements for soprano and chamber ensemble describing the life of a woman until the point that she marries. The musical fragments glow like embers, warm and descriptive. The final movement embodies the celebration of marriage against some reflective pathos.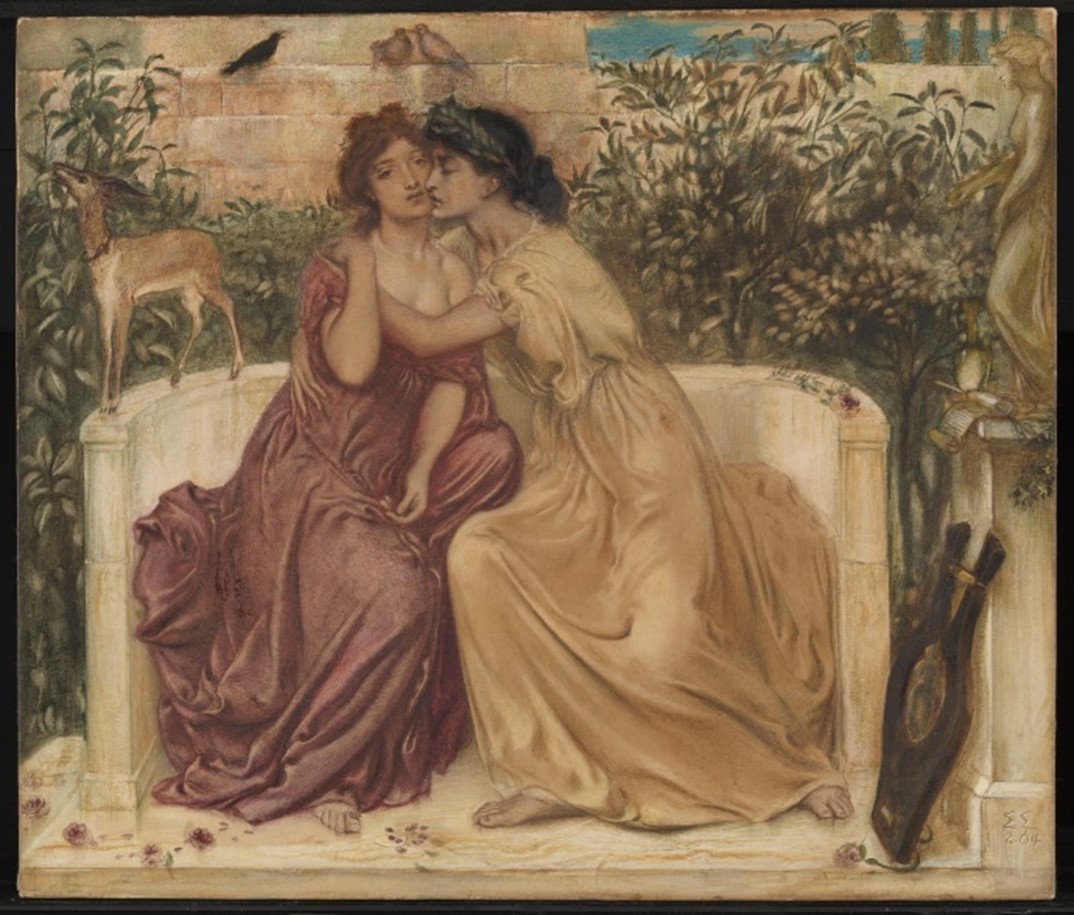 Mimo II for oboe and orchestra (1992) 13'
2(pic).0+ca.2(Ebcl,bcl).1(cbn)/2111/perc/hp.cel/str(min 8.8.6.4.3)
Mimo II started life as a piece for oboe and piano called Second Meeting. The piece includes seven instrumental themes that can be loosely described as themes and variations.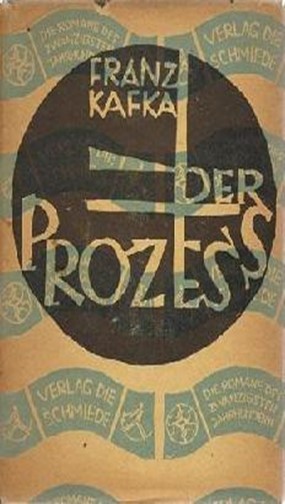 Concerto for Alto Saxophone and Orchestra (1980) 18'
Subtitle …auf den ersten Blick und ohne zu Wissen…
2(pic)2(ca)2(bcl)2/4331/4perc/hp.pf(cel)/str
The concerto is Salonen's first large-scale work for orchestra and solo instrument. It was written when he was studying with Niccolò Castiglioni in Milan. At this time Salonen also considered the legacy of Darmstadt and its place in creating musical traditions through the work of serialist and aleatoric and electro-acoustic composers.

While the output of such a period is perhaps known for its extremes of taste and structure, Salonen acknowledges that this Saxophone concerto benefits from the wisdom of the past with the new grammar and tradition more in the background and as part of his general landscape of musical expression.

Each of the three movements in this early work from Salonen takes its title from deleted fragments of Kafka's seminal work The Trial. These subtitles are not descriptive, but they do tell something important: The events in Kafka's work are quite improbable, measured with the logic of ordinary life – but in a fantasy world everything is inevitable, self-evident, and natural. The subtitle of the work is from the second movement and translates as "at first sight but without knowing". 
For more information, please contact your local Wise Music Promotion Team. See Contact Us.
(February 2023)