Donnacha Dennehy: Music for Dance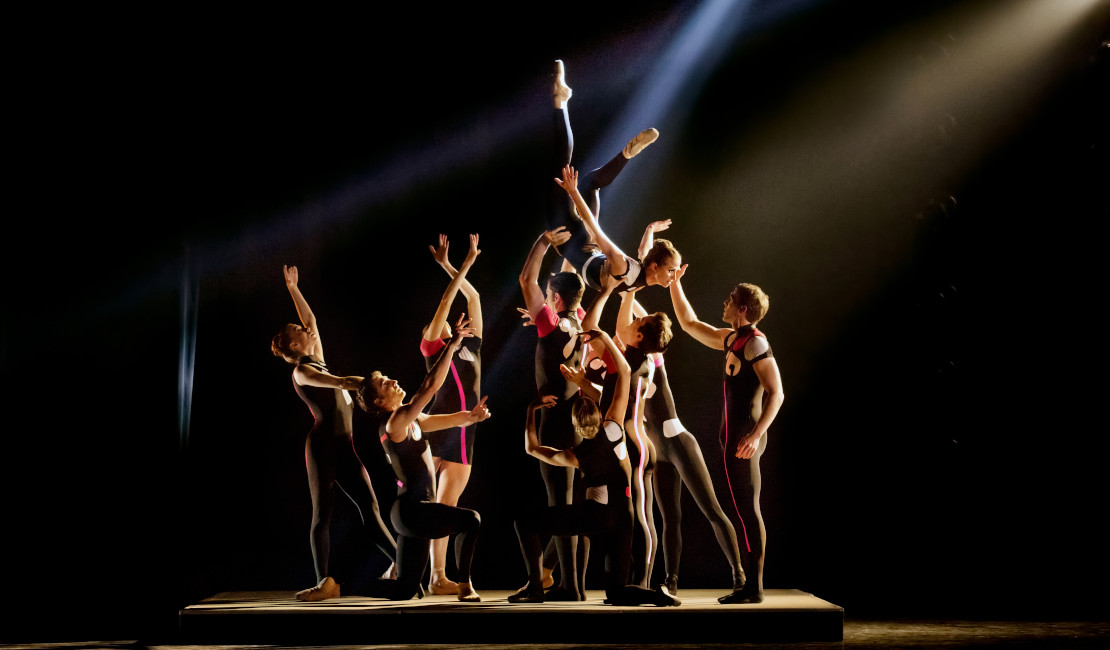 'Dennehy's music is a polymath's buffet.' — The Washington Post
'One of the most intelligently eclectic composers of his generation' — The Journal of Music
Motion through time can take many shapes….I have found my collaborations with choreographers such as Shobana Jeyasingh and Yoshika Chuma nourishing and inspiring. They make me hear and see space in a new way. Equally, when choreographers such as Seán Curran, Nicolo Fonte, or George Williamson have made use of an existing piece of mine, they actually teach me something about the music that I was unaware of previously. Choreographers are often the best teachers that a composer could ask for. — Donnacha Dennehy
The music of Donnacha Dennehy is subversive and poetic. His distinctive style reflects a wide range of musical influences, including minimalism, spectralism, and traditional Irish sean-nós ("old style") singing. His work is political, meticulous, and volatile; he is attracted to obsessive processes but nearly always breaks them. The architecture and pacing of his compositions are greatly informed by the change of seasons in his native Ireland, how time and daylight stretch and contract through the months. Wise Music Classical is pleased to present a curated playlist of Dennehy's music, highlighting the possibilities for new dance creations set to his unique body of work.
 
Dennehy's most recent compositions include a striking new Violin Concerto for the renowned soloist Augustin Hadelich and the emotive and elegant orchestral work Memoria; both pieces receive their US premieres in 2022. The First Child, the third in Dennehy's trilogy of operas with writer/director Enda Walsh, is to be performed at the Galway International Arts Festival in July 2022, courtesy of Landmark Productions in association with Irish National Opera. Dennehy is a 2021 Guggenheim Fellow and has been on faculty at Princeton University since 2014.
 
Excerpts from Crane by the Dutch National Ballet; choreography by George Williamson
 
World premiere of Memoria by the National Symphony Orchestra
 
Spotlight on The Hunger with Alarm Will Sound
 
Timo Andres performs Her Wits (About Him)
 
Interview with choreographer Nicolo Fonte

 
Donnacha Dennehy has been commissioned by the Los Angeles Philharmonic, RTÉ National Symphony Orchestra, and Oregon and Indianapolis Symphony Orchestras, as well as by Dawn Upshaw, the Kronos Quartet, Irish National Opera, Alarm Will Sound, Bang On A Can and Third Coast Percussion. Dennehy's music has been featured in festivals and venues around the world, such as the Edinburgh International Festival, Carnegie Hall, The Barbican, Wigmore Hall, Royal Opera House London, Brooklyn Academy of Music, Tanglewood Music Center, Holland Festival, The Kennedy Center, Huddersfield Contemporary Music Festival, The Galway International Arts Festival, Dublin Theatre Festival, ISCM World Music Days, Ultima Festival Oslo, Musica Viva Lisbon, the Saarbrucken Festival, and the Schleswig-Holstein Festival.
For more information, please contact your local Wise Music Promotion Team. See Contact Us.
(May 2022)