Hans Abrahamsen: Music for Dance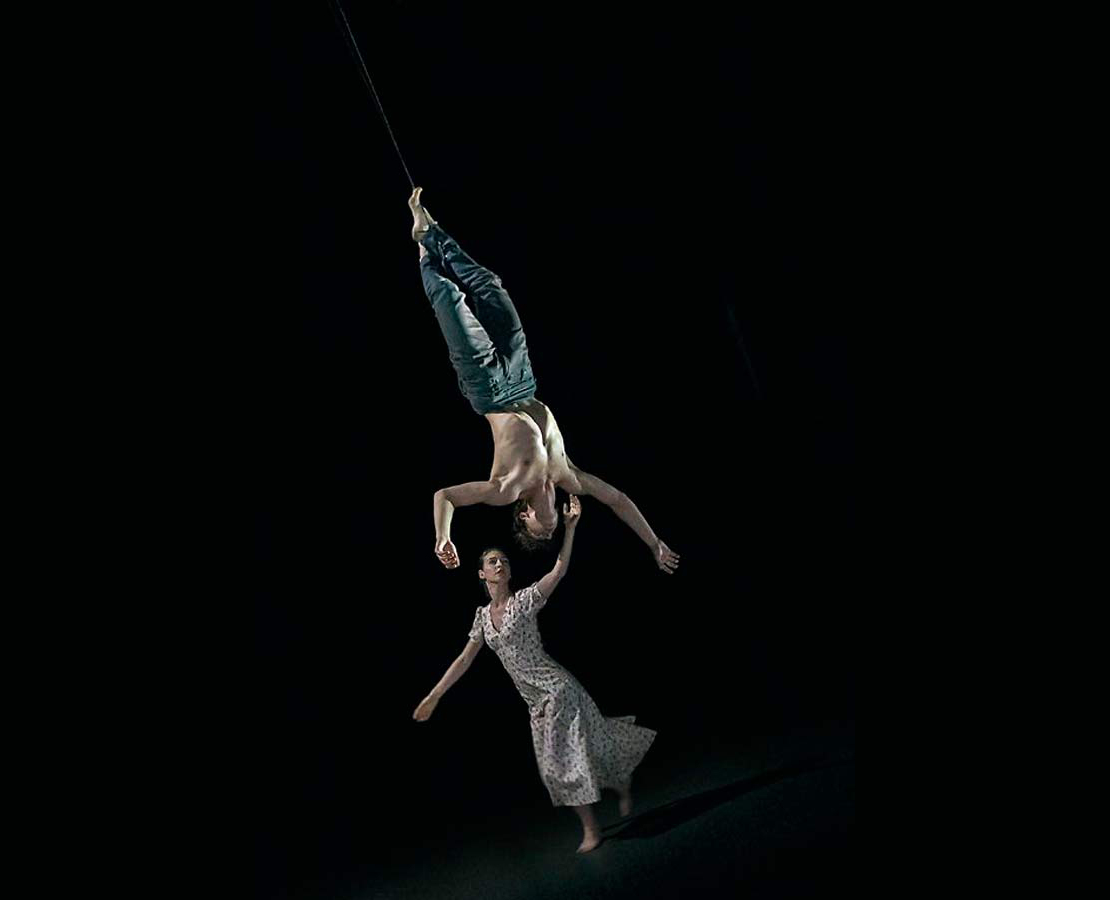 Abrahamsen's music is fragile and beautiful, tender and rugged, simple and complex at the same time.
– Kristin Amme, BR Klassik
Danish composer Hans Abrahamsen will celebrate his 70th birthday on December 23, 2022. To mark this momentous occasion, Wise Music Classical has created a career-spanning playlist of Abrahamsen's music, to highlight the possibilities for new dance creations set to his unique body of work.
Abrahamsen is one of the most sought-after living composers, whose music embraces clarity, transparency, brightness, and sheer beauty. His opaque scores change and shift; they are sound and they are silence. They offer space for contemplation, while taking us to places we have not visited before.
Abrahamsen On Stage
In 2016, the Danish Royal Ballet premiered Shaken Mirror, "an enchanting, beautiful and evocative intersection between dance, text and music'' (Berlingske). Choreographed by Kim Brandstrup and inspired by the poetry of Søren Ulrik Thomsen, the scoring included excerpts from Abrahamsen's Schnee, his Double Concerto, and Vier Stücke - aus 6. Kleine Klavierstücke, Op. 19, his arrangements of piano music by Arnold Schoenberg. Abrahamsen's catalog includes additional arrangements of works by other composers such as Carl Nielsen, J. S. Bach, and Claude Debussy.
Abrahamsen's lifelong preoccupation with Hans Christian Andersen's fairytales led to his first opera The Snow Queen, premiered in 2019. The English-language production by Bayerische Staatsoper, starring Barbara Hannigan, conducted by Cornelius Meister, and directed by Andreas Kriegenburg, was released on DVD in 2022.
Recent Activity
Last year, for the first time since 1981, Abrahamsen composed a brand new and purely orchestral work Vers le silence, which premiered with The Cleveland Orchestra on January 6, 2022. The premiere is currently streaming on Adella, TCO's online streaming service.
On February 11, a new recording of Abrahamsen's masterpiece Schnee was released on Dacapo Records, featuring the Lapland Chamber Orchestra under the direction of John Storgårds.
Abrahamsen's scores have been commissioned by celebrated orchestras around the world, such as Boston Symphony Orchestra, Berliner Philharmoniker and Symphonieorchester des Bayerischen Rundfunks. In 2016, The Guardian selected Abrahmsen's let me tell you, a song cycle for Barbara Hannigan that tells the story of Hamlet's Ophelia, as the "best classical work of the 21st century." Other recent orchestra premieres include the Concerto for Horn and Orchestra, which receives its North American Premiere April 27, 2022 with the Toronto Symphony Orchestra, conductor Gustavo Gimeno, and soloist Stefan Dohr; and Ten Pieces for Orchestra, which Abrahamsen has composed incrementally over the past twenty years. The finished set premiered in 2021 with the Danish Radio Symphony Orchestra and chief conductor Fabio Luisi.
For more information, please contact your local Wise Music Promotion Team. See Contact Us. 
(February 2022)