World Premiere and celebrations in Venice for Kaija Saariaho
The 2021 edition of the Biennale di Venezia has awarded Kaija Saariaho the Golden Lion for Lifetime Achievement. The opening concert on September 17 featured her cello concerto Notes on Light, performed by its dedicatee Anssi Karttunen and conducted by regular collaborator Ernest Martinez-Izquierdo. The following day her opera Only The Sound Remains was presented in a production by Aleksi Barrière with Clément Mao Takacs conducting. The world premiere of Reconnaissance for choir, percussion and double bass by Saariaho, with text by Aleksi Barrière took place on September 24 at Teatro Alle Tese. Featuring Accentus, Laurène Durantel and Matthieu Chardon conducted by Marcus Creed, Reconnaissance was co-commissioned by Accentus, SWR Südwestrundfunk for Donaueschinger Musiktage, November Music Festival, and Palau de la Musica.


Saariaho's music will be celebrated at November Music on November 13 and 14, with the Dutch premiere of  Reconnaissance and exciting programmes of Tag des Jahrs, Terra Memoria, Nymphéa, Six Japanese Gardens and Neiges.

Further performances of Reconnaissance:

November 12
Palau de la Musica, Barcelona
Accentus, Laurène Durantel and Matthieu Chardon
November 18
Chapelle Corneille, Rouen
Accentus, Laurène Durantel and Matthieu Chardon
November 19
Louvre Museum, Paris
Accentus, Laurène Durantel and Matthieu Chardon


---

Forthcoming Orchestral Performances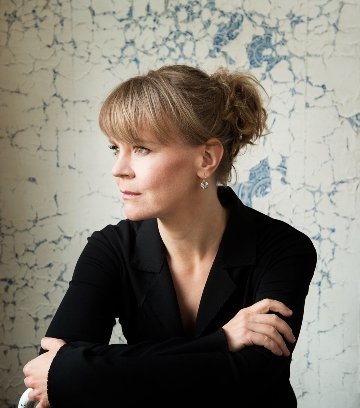 Conductor Susanna Mälkki
Image © Simon Fowler
Vista by Kaija Saariaho is her latest work for orchestra co-commissioned by Helsinki Philharmonic Orchestra, Berlin Philharmonic, Oslo Philharmonic and Los Angeles Philharmonic Association. It received it much anticipated premiere in May 2021 with Helsinki Philharmonic, the work's lead commissioner. The German premiere with the Berliner Philharmoniker followed on May 22. The piece comes back to the Helsinki Philharmonic for further performances, once more under the baton of its dedicatee Susanna Mälkki, on September 29 and 30. Exactly a month later, October 29 – 31, Mälkki leads the US premiere with Los Angeles Philharmonic from Walt Disney Concert Hall.
Saariaho writes in her programme note for Vista – "I had completed my latest opera Innocence before Christmas, just a month earlier, and letting my mind get fixed on the ideas that were rousing into my consciousness, planning to get into work after having returned home in Paris. My next piece was to be an orchestra piece for Susanna.
When driving after the last concert from Los Angeles to San Diego for some days, I was filled with joy after beautiful performances and enjoying the scenery on my right during the ride. We stopped every now and then to admire the view, and later I realized that most places were called vistas.
As I literally also felt that new music was flowing into my mind and opening new kinds of ideas for the piece, I started calling it simply Vista.
The score has two movements: Horizons and Targets. The excitement of writing for a full orchestra without soloists - after the many years I had used for opera composition - was inspiring, and obvious when hearing the piece.
Nevertheless, I also wanted to challenge myself, and deliberately left out some of my signature instruments in orchestral context, namely harp, piano and celesta. I also chose varied colours for the triple wood wind section and wanted to give them more place than usually."
---

On September 17 and 18 Juanjo Mena conducted the Orquesta de la Comunidad Valenciana in an all Saariaho programme. Circle Map from 2012 is a work for orchestra that interweaves 6 texts by 13th-century Persian poet Rumi within each of the work's 6 movements. Alongside it will be D'om le Vrai Sens, Saariaho's clarinet concerto performed by its dedicatee Kari Kriikku. 

Of the concerto Saariaho writes, "The form was inspired by six medieval tapestries, The Lady and the Unicorn, in which each tapestry depicts, with rich symbolism, the five senses and a 'sixth sense' – whatever that is (emotion? love?). I had already seen the tapestries in the Musée national du Moyen Age (the Medieval Museum) in Paris while seeking material for my first opera, L'amour de loin, and their richness also inspired the exhibition La Dame à Licorne I held with Raija Malka the artist in 1993.
The tapestries are named after the five senses, and I have titled the movements of my concerto accordingly: L'Ouïe (Hearing), La Vue (Sight), Le Toucher (Touch), L'Odorat (Smell), Le Goût (Taste) and the ambiguous A mon seul Désir, which could be translated as "To my only desire". The name and subject matter of the sixth tapestry have been widely interpreted and examined. What interested me in particular was an article about the meanings hidden in the letters of the name of the sixth tapestry. One of these is D'OM LE VRAI SENS. This is medieval French and alludes both to the senses and to the true meaning of humankind."


---

Aile du Songe was written 20 years ago for Saariaho's long term collaborator Camilla Hoitenga. This work for flute and orchestra has attained an enviable position as key repertoire for many contemporary flautists. On October 8 – 10 Saariaho's fellow countryman and esteemed conductor Osmo Vänskä gave two performances with Pittsburgh Symphony Orchestra and flautist Lorna McGhee. Less than a week later on October 14 – 17, Claire Chase gave two performances with San Francisco Symphony Orchestra under the baton of Esa-Pekka Salonen.


---

New Albums from Saariaho released in September

In September, the most comprehensive collection of Kaija Saariaho works for solo voice have been released on an album by long-time collaborators of Saariaho, soprano Anu Komsi and pianist Pia Värri. This new album, titled Sumun läpi (Through the Mist), released on ColoraMaestro, ranges from the early 1980s up to world premiere recording of her most recent song cycle, Saarikoski-laulut (Saarikoski Songs).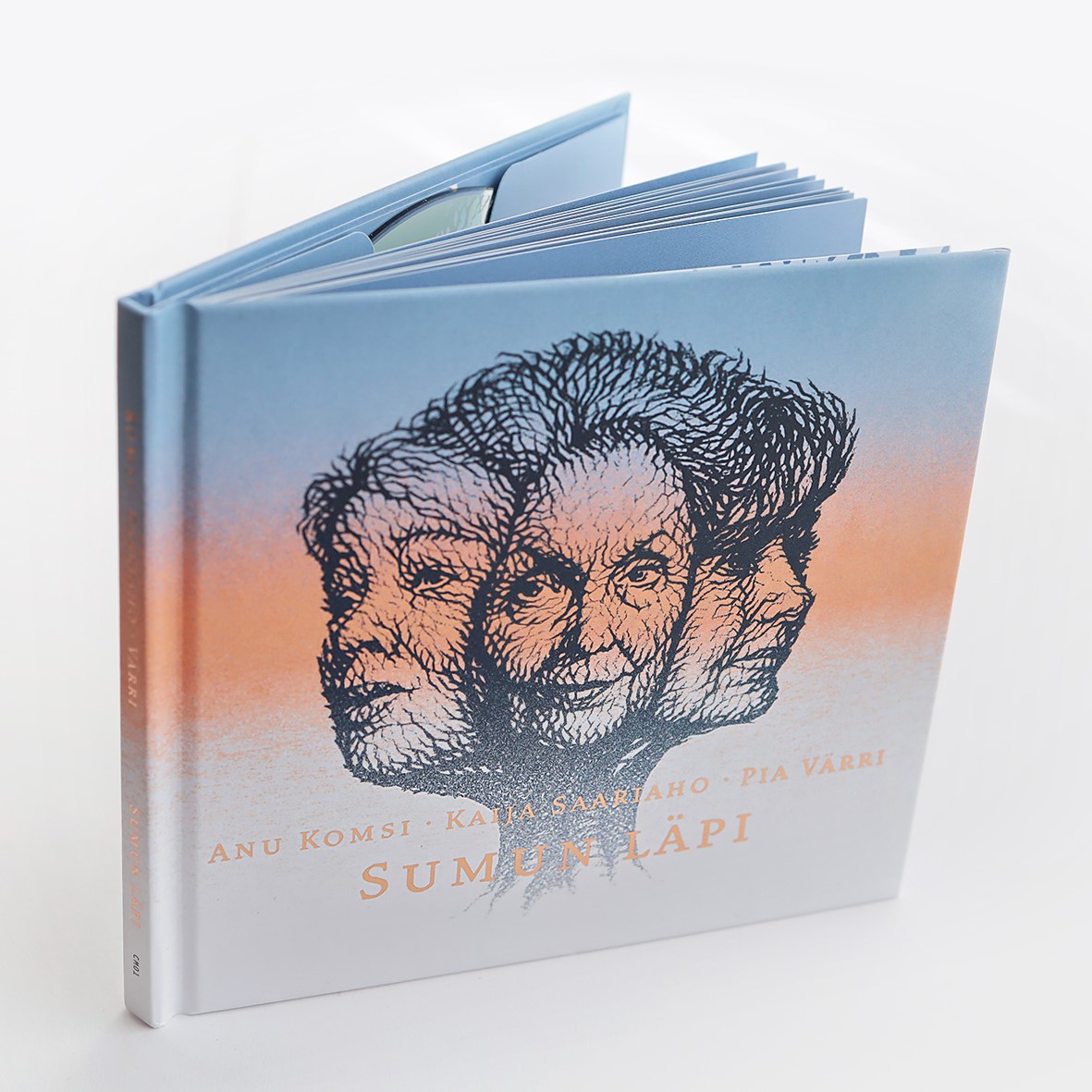 The world premiere recording of Saarikoski Songs that was commissioned by Komsi is the much anticipated five-movement song cycle based on the poetry of Pentti Saarikoski, a key figures in the 1960-70s Finnish literary scene.

The orchestral version of Leino Songs was premiered with BBC Symphony Orchestra and maestro Sakari Oramo and the orchestra version of Saarikoski Songs will be premiered by Komsi and Boston Symphony in February 2022.




---

Notes on Light for cello and orchestra is partnered with fellow Nordic composer Per Nørgård on the album Remembering by Danish cellist Jakob Kullberg, released on BIS on September 3, 2021.

BBC Philharmonic and Kullberg with conductor John Storgårds recorded the 33 minute Notes on Light. The Boston Herald said of the piece "It is rare when a new work sounds completely convincing and lucid at first hearing." and the Boston Globe describing the work as a "cello concerto in all but name, with the orchestra and soloist engaged in an ever-shifting dialogue that is loosely divided into five movements."

The Nørgård concertos of Between - Cello Concerto No.1 and Remembering Child, version for cello complete the disc.



(September 2021)