Inspirations from India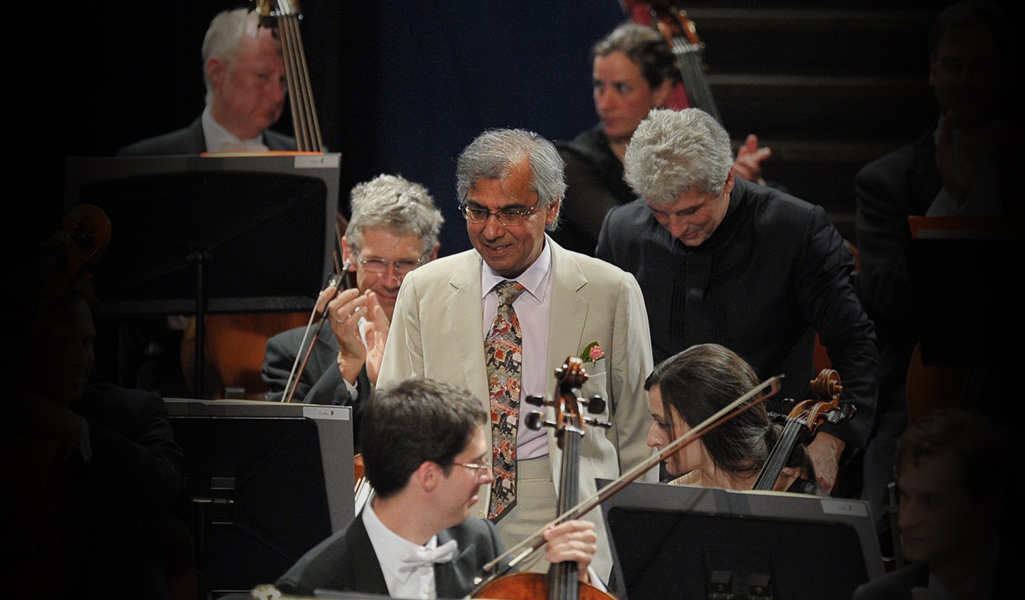 Nowhere in the world is quite like India when it comes to the sheer vibrancy and variety of the country's sights and sounds – it brims with such music, heat, noise, colour, and spirituality that to those encountering it for the first time it can be both arresting and life-affirming. It is no wonder then that so many composers have been inspired by India's culture and soundscapes.
In anticipation of the 75th anniversary year of Indian Independence (August 15, 2022 –  August 15, 2023), we've been re-exploring the works and composers hailing from, and influenced by, India.
Naresh Sohal (1938-2018)
Born in Punjab and a long-time resident of the UK, composer Naresh Sohal was a unique voice in contemporary classical music. His work spans two cultures with eloquence and flair. As a British composer, he writes fluently in the Western idiom: as an Asian composer, he draws heavily on the insights of Indian philosophy. He was an adventurous composer, from the use of Indian drums and tabla in chamber and orchestral works, through to an unperformed Concerto for Harmonica, Percussion and Strings (1966). His music has been championed by Sir Andrew Davis, Zubin Mehta and David Atherton.


Concerto for Harmonica, Percussion and Strings (1966)

Reviewing Aalaykhyam I (1970), The Times wrote 'the musical subject matter bespeaks a really individual mind, as eloquent in sensuous polyphony as in hectic, explosive outbursts…his musical personality seems violently passionate…his technique assured, never cautious though calculating.' It is an important work which will celebrate its 50th anniversary on November 27, 2021.
The BBC Symphony Orchestra-commissioned Dhyan 1 (1979) for cellist Thomas Igloi and is another work worthy of wider performance. It's 'an unpretentious, well-made piece with an athletic solo part and pleasing evocations of Indian bands for the orchestra' (Sunday Telegraph). Similarly, his commission for the BBC Proms, The Wanderer (1981), for orchestra, chorus and baritone premiered to equal critical acclaim in 1982; and this was quickly followed by another for baritone and orchestra entitled From Gitanjali (1985), premiered in 1985 by John Cheek, Zubin Mehta and the New York Philharmonic Orchestra.
Sohal also frequently set text by the Nobel Laureate, Rabindranath Tagore, the eightieth anniversary of his death was in 2020. Those works include the vocal pieces Poems Of Tagore No.1  (1970) Poems Of Tagore No.2 (1977), Night's Poet (1971), Inscape (1979) and others.
He had an inventive ear for texture and colourful instrumentation, expertly distilled when coming to write chamber works such as Hexad (1971) and Octal (1972).
Param Vir (b.1952)
Born in Delhi, Param Vir is an award-winning composer of opera and instrumental works whose music fuses Western tradition and Eastern aesthetics. He grew up in a household suffused with the sounds of Indian classical music and began composition lessons at the age of 14. In 1983 he moved to England to pursue his studies with Peter Maxwell Davies at Dartington and later with Oliver Knussen at the Guildhall School of Music and Drama.
His operatic double bill Snatched by the Gods (1990) and Broken Strings (1992), commissioned by Hans Werner Henze for the Munich Biennale, are chief among the composer's musical accomplishments. Here it is the narrative, rather than musical, influences of India which permeate Vir's work. Snatched by the Gods, which Rodney Milnes dubbed 'a chilling piece, calmly laid out, [and] expertly paced over 50 minutes', is based on a Rabindrath Tagore tale of a pilgrimage to a bathing-festival at the mouth of the Ganges by boat, beset by a fateful curse. It's companion, Broken Strings is a similarly mystical tale of Buddhist origin in which a mysterious blind beggar summons magical creatures to the court of King through his playing, despite string after string on his instrument breaking. It was awarded the Siemens Composition Prize 1993.



From his instrumental catalogue, Horse Tooth White Rock (1994), The Theatre of Magical Beings (2003) and Hayagriva (2005) stand out. Each draw on the mythological traditions from India and neighbouring countries to underpin their structure in a non-programmatic way. Richard Morrison in The Times labelled Horse Tooth White Rock 'a gripping - a superbly crafted orchestral depiction of the 11th-century Buddhist mystic Milarepa's path from violence to transcendental calm, ending in a symbolic and sublimely lyrical canon for cor anglais and cello over hushed strings.' And Paul Conway on The Theatre of Magical Beings considered it a 'hugely enjoyable, life-affirming work'.


Before Krishna (1987)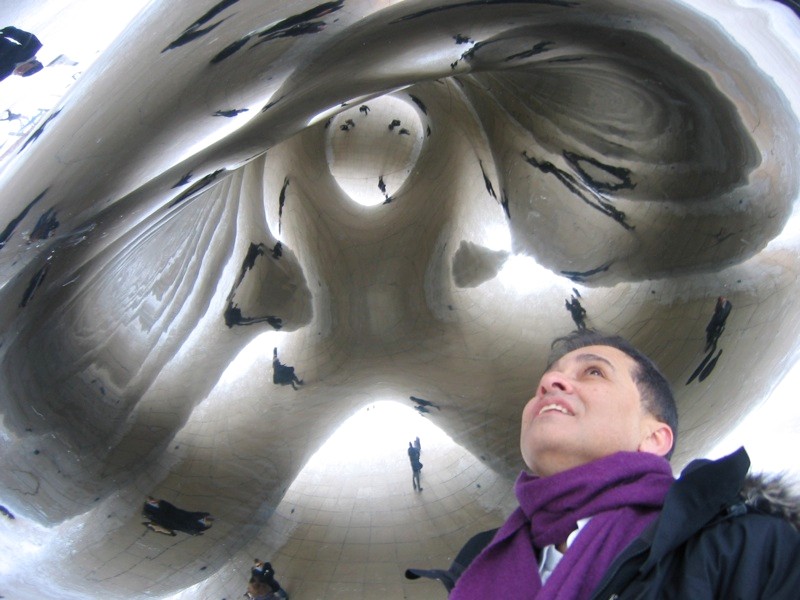 It is not only the mythical and ancient (as in works such as Before Krishna (1987)) but contemporary Indian culture which provides a source of inspiration for Vir. His wonderful vast orchestral canvas in Between Earth and Sky (2006), for example, evokes the disorientating beauty of the sculpture of British-Indian artist Anish Kapoor.



'While Anish Kapoor's work has greatly influenced my thinking in recent years, [this] is my first direct creative engagement with it. From the first time that I saw early images of Cloud Gate, his monumental sculpture of stainless-steel set in Chicago's Millennium Park, I was entranced. What particularly struck me was a sense of timelessness emanating from the work… The simplicity of the work is immediate but deceptive and seems to be inviting us into a symbolic sacred space, a region beyond mere personal expressiveness. As in much of Kapoor's work, there is a joyfulness and luminosity.'
– Param Vir
Brian Elias (b. 1948)
Brian Elias was born in Bombay, India, and has lived in the UK since he was thirteen, where he studied at the Royal College of Music and undertook private study with Elisabeth Lutyens. Speaking with Gramophone Magazine in 2019, Elias explains:
'…despite being in India I was never trained in Indian classical music, something I regret deeply. However I did from infancy hear a wonderful kaleidoscope of sound and music – from the Arabic songs and Hebrew prayers of my Iraqi-Jewish grandparents, to the endless variety of folk music, festivals and prayers of the greatly varied ethnic and religious communities in Bombay, the calls of street vendors, hideously amplified Bollywood songs in every street, the baffling number of languages and dialects spoken everywhere – the list is endless and all these things, more than any formal training I have had, are what I think of as my musical psyche'.
Five Songs to Poems by Irina Ratushinskaya (1989)
Kaleidoscopic layers of sound and music are a hallmark of Elias' scores, from his debut major orchestral work for the 1984 BBC Proms, L'Eylah, to his British Composer Award-winning works Doubles (2009) and Electra Mourns (2013). Writing about the monumental Five Songs to Poems by Irina Ratushinskaya (1989), Nicholas Kenyon noted that 'Brian Elias is a composer who writes little but writes well...the new song-cycle is a dazzlingly accomplished piece of writing for voice and orchestra, almost over-extravagant in its opulence.' (The Observer).
Perhaps Elias' most stand out works was his collaboration with Kenneth MacMillan on the Choreographer's final ballet The Judas Tree (1991), premiered in 1992 at the Royal Opera House. The dance writer Judith Mackrell wrote: 'Elias's fabulous score, strongly textured, moving purposefully through passages of violence and calm, seems to have unleashed MacMillan's dance imagination…'.  

One looking to discover more need not look far, as many of his of his orchestral works, chamber music and songs have been recorded on the NMC label including the hugely playful The House that Jack Built (2001) and A Talisman (2004) – both cornerstone works of his catalogue to date.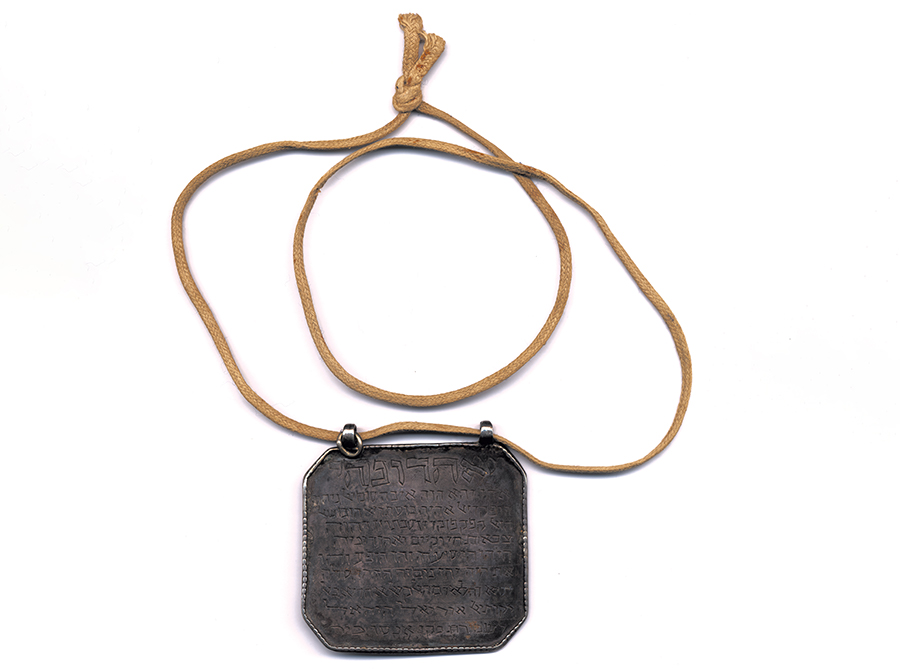 John Tavener (1944-2013)
John Tavener developed a growing interest in Hinduism and Islam which shaped his compositions of the early 2000s. Though he was still an Orthodox Christian, the Universalist belief that all organised religions are simply different interpretations of the same underlying forces has informed most of Tavener's work of this period and beyond.


Supernatural Songs (2003)

His Supernatural Songs (2003) is one of the earlier examples, a setting of Yeats who himself was deeply influenced by Hinduism and identified himself with the philosophy the Vedantic tradition. Tavener employed a Hindu temple gong and a pow-wow drum to capture the metaphysical and spiritual elements of the text. In Mahashakti (2003), Tavener explored the Hindu concept Shakti – a celestial feminine energy – represented by the solo violin.

Other significant works which explore Universalist and Hindu themes include Hymn of Dawn (2002), Lalishri (2006) and Dhyāna (2007), the latter two being a pair companion pieces written for violinist Nicola Benedetti, exploring feelings of stillness and ecstasy. Requiem Fragments (2013) was one of the last examples of Tavener's interest in this theme, a work which John Allison of The Times considered the 'composer's late masterpiece'.
Kevin Volans (b.1949)
The Village Voice (New York) listed Kevin Volans as "one of the most original and unpredictable voices on the planet". His catalogue contains music for solo piano to symphony orchestra and everything in between. Many of his works are inspired by India; not least Chakra (2003) ('wheel' in Sanskrit), a name which reflects some moments in this tour de force for 3 percussion. Images with symbolic meaning are a common departure point in Volans' work. Indeed, in his ninth string quartet Shiva Dances (2004), Volans writes:
'When Shiva is portrayed dancing (as Nataraj) He is depicted in a circle of flames crushing a small figure - the ego - underfoot. You get the impression He dances on the spot, not moving around at all. I like that.'


Shiva Dances (2004)
Applauding the composer's accomplishments, The Guardian noted that Shiva Dances 'reflects Volans' interest in minimal painting and architecture. Its thematic material is pared down almost to a single chord, yet the intensity of expression extracted across 25 minutes is compelling, with the tiniest change of emphasis or inflection assuming massive significance'.
Ravi Shankar (1920-2012)
The legendary sitarist and composer Ravi Shankar was India's most esteemed musical Ambassador and a singular phenomenon in the classical music worlds of east and west. As a performer, composer, teacher and writer, Shankar has done more for Indian music than any other musician. Hailed by ex-Beatle George Harrison as "the Godfather of World Music", Shankar's majestic ragas and virtuoso technique communicate a spiritual essence that continues to captivate audiences around the world. Works for the concert hall include works written for himself to perform Concerto for Sitar (1970), Concerto for Sitar No.2 (1982) and Concerto for Sitar No.3 (2009) for his daughter Anouska. All written over the course of some 30 years.



Yet a work deserving of greater attention is Symphony (2010), premiered in London two years before Shankhar's death in 2012. Described at the time as a 'strange hybrid between a symphony and concerto' (Simon Broughton, Songlines), it's a charming fusion of Eastern and Western traditions.


Symphony (2010)
(July 2021)