In celebration of World Opera Day on 25 October, here are some exciting opera productions taking place in Australia, New Zealand and Asia.
Australia
Love Burns tour– Graeme Koehne – State Opera of South Australia
A one-act Chamber Opera inspired by the true story of the 'Honeymoon Killers'. Jack is a gigolo, a con and a ladies' man. Angela's never been first choice at the dance but she's finally got herself a man. Jack seduces lonely widows and swindles them out of their money. Angela loves the con but not the ladies he woos. She persuades Jack to kill his victims. One murders for love, one for money. Will they get away with it, or will the honeymoon finally be over?
Various Venues
19 October – 26 November 2022
A Christmas Carol – Graeme Koehne – Victorian Opera – WORLD PREMIERE
The spirit of the festive season will shine brightly in a new adaptation of Charles Dickens' A Christmas Carol. Ebenezer Scrooge, the Ghosts of Christmas' Past, Present, and Yet to Come, as well as Tiny Tim and the Cratchit Family, are transported from 19th century London to contemporary Australia in a sparkling reimagination of this timeless tale.
Palais Theatre, St Kilda
14 – 17 December 2022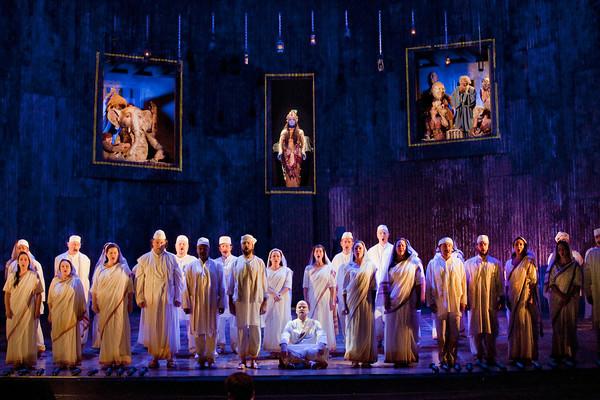 Satyagraha – Philip Glass – Opera Australia
The second in Glass' trilogy about men who changed the world, Satyagraha deals with Mahatma Gandhi's early years in South Africa and his development of non-violent protest into a political tool. (Satyagraha is a Sanskrit word meaning 'truth force'). An opera in three acts, each act is dominated by a single historic figure overlooking the action from above: the Indian poet Rabindranath Tagore in Act I; the Russian author Leo Tolstoy in Act II; the American civil rights leader Martin Luther King Jr., in Act III.
Hamer Hall, Arts Centre Melbourne
13 May 2023
New Zealand
Only a Miracle – Seymour Barab – Opera Otago
Herod, desperately searching for the child, offers a large reward for information regarding his whereabouts. The landlord who turned Mary and Joseph away from the inn suspects his slave girl of having given them shelter. He will do anything to collect the reward and she will do everything to protect the child, who can be saved now only by a miracle.
2, 3, 4 December 2022
India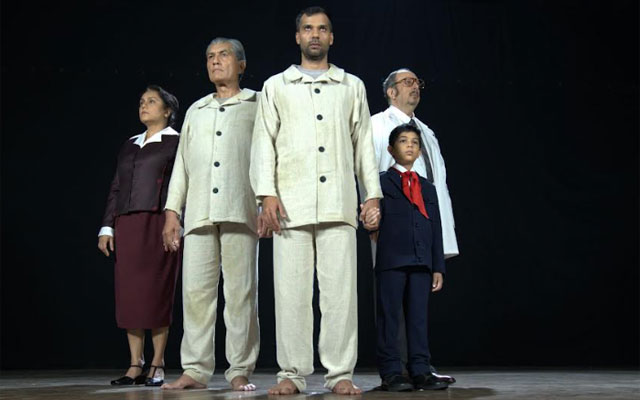 Every Good Boy Deserves Favour – André Previn – NCPA (National Centre for Performing Arts)
Acting and music are inseparably combined in this work, which concerns two inmates of a Soviet mental hospital: one a sane political dissident, the other a man whose fantasy is that he possesses a symphony orchestra. They both report regularly to a doctor, who is himself a member of an orchestra and who steps down from time to time to join the imaginary orchestra – clearly visible to the audience – which surrounds the inmates' cell. The work blends fantasy and reality throughout.
Jamshed Bhabha Theatre
4 – 6 November 2022
Hong Kong
The Telephone & The Medium DOUBLE BILL – Gian Carlo Menotti – Tutti Opera
The Telephone: Ben wants to propose to his friend Lucy, but is frustrated by the constant interruption of her telephone. Since Ben has to catch a train for an important business meeting, he leaves Lucy's apartment and, adopting the strategy of "if you can't beat 'em, join 'em," succeeds in proposing to Lucy over the telephone from a nearby phone booth.
The Medium: Madame Flora, with the help of her daughter Monica and a mute servant, Toby, tries to cheat her clients through faked séances. She is touched by a hand during one of them, an occurrence she cannot explain and which drives her to insanity and murder.
Hong Kong City Hall, Theatre
3 – 4 November 2022