Novello & Co Ltd is pleased to announce the publication of Five Carols by Owain Park. This collection brings together five beautiful works composed for SATB without divisi.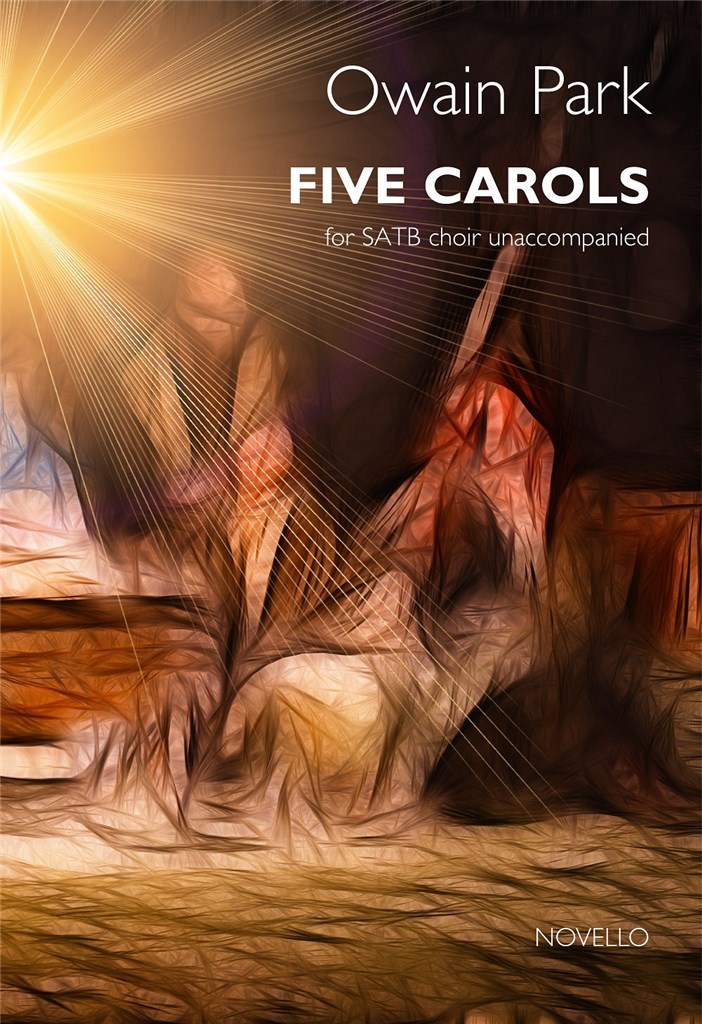 Adam lay ybounden
The Holy Child
A Winter Bloom
Here is the little door
I Wonder as I Wander
Adam lay ybounden is a setting of medieval English words, and is perfect as a seasonal introit. The Holy Child and A Winter Bloom are settings of words by contemporary British poets, Georgia Way and Hannah King, which both offer a reflective take on the festive period. Here is the little door was composed for readers of the BBC Music Magazine, and captures the wonder of Frances Chesterton's text – at first meditative and subdued before becoming more colourful and lively. I Wonder as I Wander is a reworking of an existing piece by Owain Park scored for larger choir. The wistful melody has the character of a folk song, with mellifluous writing for the accompanying voices.
The publication is available from all good music shops and online at musicroom.com, halleonard.com and musicshopeurope.com. The title is available on multi-buy discount at musicroom.com.


Owain Park was born in Bristol in 1993. His compositions are published by Novello, and have been performed internationally by ensembles including the Tallis Scholars and the Aurora Orchestra.

While at Cambridge University he studied orchestration with John Rutter, before undertaking a Masters degree in composition. As a conductor, he maintains a busy schedule of projects with ensembles including the BBC Singers, the Academy of Ancient Music, Cappella Cracoviensis, and Cambridge Chorale.

His own vocal consort, The Gesualdo Six, tour extensively around the world and have been lauded for their interpretation of renaissance and contemporary music. Owain is a Fellow of the Royal College of Organists (FRCO), and was awarded the Dixon Prize for improvisation, having been Senior Organ Scholar at Wells Cathedral and Trinity College Cambridge. He was a Tenebrae Associate Artist for two seasons, and has worked with ensembles including The Sixteen, Gabrieli Consort, and Polyphony.