New works for live ensemble to film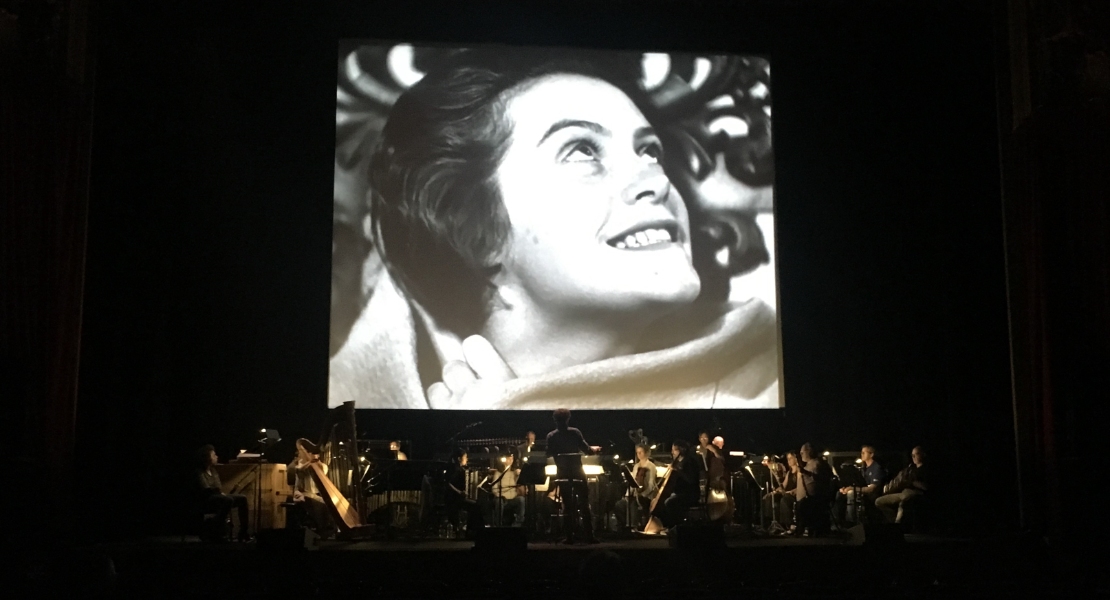 Since the invention of machines that projected images onto screen in the early 1800's, filmmakers such as Alfred Hitchcock, Dziga Vertov, Charles Chaplin and many others created silent moving pictures for presentation on theatre screens, in this golden era of cinema between 1894-1929. The genre has inspired composers from George Antheil to Joby Talbot to write new scores to accompany these silent masterpieces in the concert hall.

Joby Talbot works for live ensemble to film


Joby TalbotThe Lodger (1999) 1hr 30'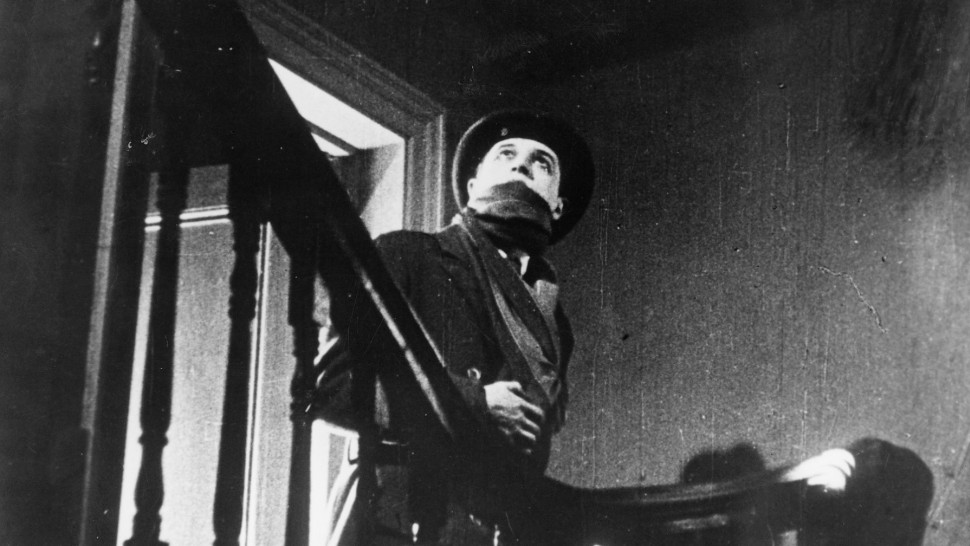 The Lodger: A Story of the London Fog is a 1927 British silent thriller directed by Alfred Hitchcock and starring Marie Ault, Arthur Chesney, June Tripp, Malcolm Keen and Ivor Novello. In 1999 the British Film Institute (BFI) commissioned Joby Talbot to write a new score to accompany the film, live in concert. Talbot divides his 90-minute score into nine movements giving brilliant musical dramaturgy to the themes of suspicion, weakness, love, and murder. The film's murder scenes, with their screaming victims, are so compelling and realistic on screen that Talbot chose not to accompany them with music. The crucial final murder is an exception, and this provides the musical climax of the film.


Hermes Ensemble trailer
Following the success of his score to Hitchcock's The Lodger, the BFI invited Joby Talbot to create a new score for The Dying Swan. For this version Talbot deployed a trio of piano, violin and cello.

During his lifetime, film pioneer Yevgeni Bauer made over 80 films. Much of his work shows a preoccupation with doomed love and death, as well as his creative use of light and mastery of camera movement; the Dying Swan from 1916, is no exception.

Gizella, who is a dancer and mute, falls in love with Victor, whom she met at the lake. She believes in true love but then sees Victor with another girl after he cancels a date with her. Gizella abandons him and pursues her career as a ballerina. She then becomes an object of sympathy for the artist Glinsky, who sees her dancing The Dying Swan and uses her as a model for a picture on the theme of death, but with tragic consequences. Talbot's music is immediate and compelling, and the score also incorporates Saint-Saens' original music of the same title, to which Gizella dances in the film. Ten years after the original trio version a new version for strings and harp was commissioned by Christopher Wheeldon for his ballet Fool's Paradise.
Trio version - suite from The Dying Swan



Fools' Paradise





Vampyr (2018) 1hr 5'

Premiered on Halloween in 2018 at the iconic 1920's Theatre at the ACE Hotel in Los Angeles, Talbot's score to the 1931 film Vampyr by Danish director Carl Dreyer provided a suitably spooky experience for all.
Traveller Allan Gray arrives in the French village of Courtempierre and takes lodgings in a small inn. Gray has a great interest in the supernatural, particularly vampires. He has barely settled in before he feels a sinister force descending upon him. In the night an old man enters his room to tell him 'She must not die'. One of the old man's daughters, Leone, has been bitten by a vampire. To break the curse, Gray and Leone's sister Gisele must find the original vampire and drive a stake through her heart….
Talbot's music follows the story, intensifying its dreamlike state and its emotional effect on the viewer. When the sun goes down, the lower tones of Talbot's sound palette create foreboding. …I think Talbot's score could be a performable concert piece for a chamber ensemble. It's just plain good music. – Broadway World 2018
Listen to LA Opera Behind the Curtain Podcast about the work.


Watch the Vampyr trailer

Everest Prelude (2017) 13'

A brilliant concert opener for orchestra and film, Everest Prelude is set against remarkable footage from Mallory and Irvine's ill-fated 1924 ascent of Everest. Originally written as a curtain raiser to Talbot's Opera, Everest, the piece is also available for stand-alone performances.


More works for live ensemble to film
 Michael Nyman Manhatta (2003)

Considered by many to be the first American avant-garde film, Manhatta (1921) was a collaboration between painter Charles Sheeler and photographer Paul Strand. Lasting around ten minutes, the film consists of 65 shots which follow a journey through New York, these are interspersed with quotations from walt Whitman's poem of the same name. Composed for Eos Orchestra in 2003, Nyman's score for large ensemble buzzes with the relentless energy of the jazz era metropolis.


Benedict Mason ChaplinOpera (1988)1 hr 15'

Commissioned by Ensemble Modern in celebration of the Chaplin Centenary in 1989, Benedict Mason's ChaplinOperas has itself become a classic of the genre. The piece is based around three of Chaplin's most celebrated silent films - Easy Street, The Immigrant and The Adventurer – and is scored for mezzo soprano and bass baritone soloists with a large ensemble who play many additional percussion and toy instruments. Rather than providing a conventional musical accompaniment, the piece creates a multi-layered, often anarchic commentary on the films.


Michael Nyman Man with a Movie Camera (2001) 1hr

Director Dziga Vertov's 1929 experimental documentary was filmed in Moscow and the Ukrainian cities of Kyiv and Odessa, depicting the local people as they go about their daily lives and, in particular, their interactions with modern technology. The man behind (and occasionally in front of) the camera was Vertov's brother Mikhail Kaufman and the film was edited by his wife Yelizaveta Svilova.

Nyman composed his score for the 60-minute film in 2001 for the Michael Nyman Band, when it was presented in a double bill with The Commissar Vanishes (1999). In 2007 he created an orchestral version for the Dresden Philharmonic. The composer has also made his own film 'Nyman with a Movie Camera', a personal response to Vertov's classic which can be shown alongside performances of the original.
Michael Nyman's walk around the filming locations of 'Man with a Movie Camera'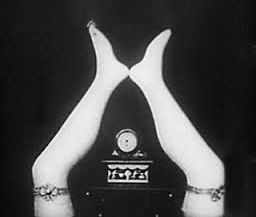 In the early 1920s, Fernand Léger created the Dadaist film The Ballet Mécanique in collaboration with the filmmaker Dudley Murphy and visual artist Man Ray. It premiered in 1924 as a silent film and is hailed a masterpiece of early experimental filmmaking. In 1927, American composer George Antheil's ambitious score for the film, featuring multiple percussionists, aeroplane propellors and multiple pianolas, was premiered to a huge uproar. Today, the work exists in several different versions and provides a tour de force accompaniment to the film, which shows the relationship of humans to machines, with machines as humanistic and humans as mechanical.

Michael Nyman Ballet Mécanique (1983)

Michael Nyman's fascination with the Dada movement runs through a number of his pieces and, in 1983, he created his own score to Léger's film. Its requirements are more modest than Antheil's, featuring a chamber ensemble of violin, viola, two saxophones, piano, accordion and double bass.
More Dada inspired works from our catalogue

Michael Nyman Man and Boy: Dada (2003) 1hr 40'
An opera set in 1945 tells the story of the unlikely friendships between the ageing founder of the Dadaist movement, artist Kurt Schwitters, who is exiled in war-torn London, and a twelve-year-old boy, both avid collectors of bus tickets.

Esa-Pekka Salonen Karawane (1914) 28'

This large-scale work for chorus and orchestra was premiered in 2014 in Zurich, birthplace of Hugo Ball, author of the Dada Manifesto. Salonen sets the text of Karawane by Hugo Ball. The text is Ball's poem Karawane, perhaps the best-known example of 'Lautpoesie' ('Sound Poetry') which uses a language governed by its sounds rather than inherent linguistic meaning. Reviewing Salonen's piece, the Los Angeles Times described it as 'Stravinsky on Steroids'.
Karawane/Array trailer

(April 2022)