The Choral Music of Joby Talbot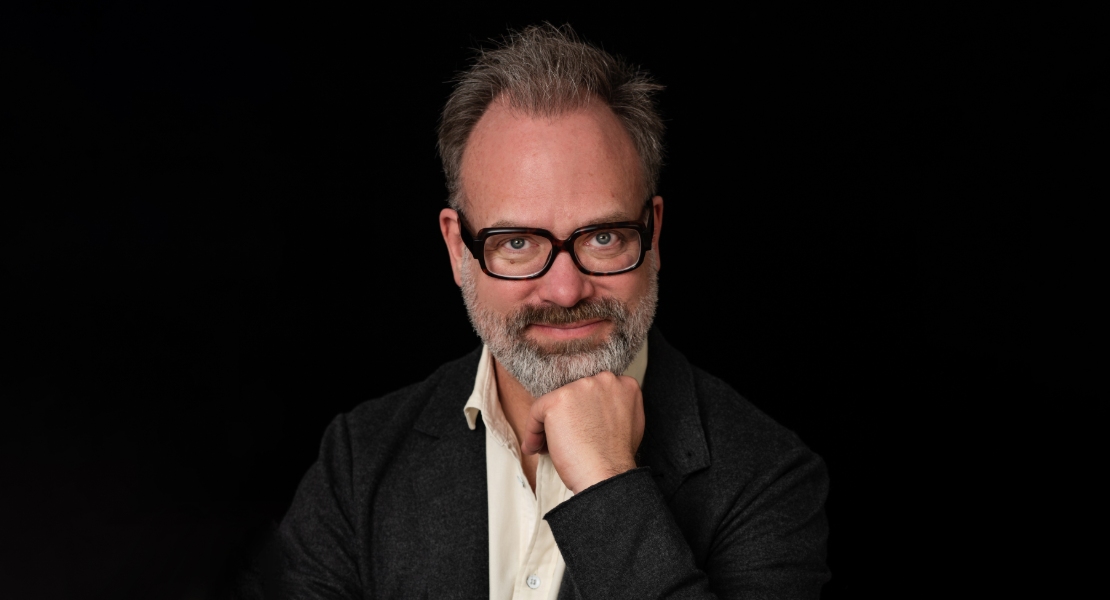 Music by Joby Talbot spans many genres from ballet, opera, concert pieces and work for film and television. His choral music is renowned for its originality. The iconic and impactful piece Path of Miracles made a huge mark on the international choral scene. Future choral music from Talbot includes another large-scale work for the American choral group Conspirare, setting text by the Spanish poet Octavio Paz.
Throughout his career Talbot's output has been punctuated by choral pieces. In 2002 the BBC Proms included the premiere of The Wishing Tree, written for vocal supergroup The King's Singers. It is rhythmically punchy and electrifying to listen to. It was so popular that Talbot created a version for mixed chorus enabling choirs around the world to enjoy it too.
The text is poet Kathleen Jamie's meditation on the folk custom of wishing trees, into the trunks and limbs of which people would press coins in hope of obtaining their dearest desires. The work is inspired by Elizabethan madrigals, written in celebration of Queen Elizabeth II's Golden Jubilee, for a Prom entitled The Oriana Collection, which also featured madrigals from Thomas Morley's 1601 compilation The Triumphs of Oriana (a common contemporary reference to Queen Elizabeth I).
The Wishing Tree inspired Nigel Short, the director of Tenebrae choir and also an ex-member of The King's Singers. What happened next was the creation of a work which holds its very own special place in the repertoire.

Path of Miracles was written for the exceptional choral ensemble Tenebrae and is an hour-long a cappella exploration the Camino de Santiago — the ancient Catholic pilgrimage route across northern Spain to the cathedral of Santiago de Compostela in Galicia. The four movement titles — Roncesvalles, Burgos, León and Santiago — are the four main posts along the Camino. The text comprises excerpts from historical and sacred documents in several different languages, alongside original material by poet Robert Dickinson.
In Talbot's own words: "Path of Miracles is a musical pilgrimage that has been three and a half years in the making. After Gabriel Crouch had told me of his and Nigel Short's ideas for a new piece about the mediaeval pilgrimage to Santiago de Compostela, I was taken to a Tenebrae recording session at the Temple Church, where I was utterly bowled over by the sheer beauty of the sound of this unique choir. A trip to northern Spain with my wife Claire and one-year-old son Maurice followed, and over ten magical days (and one distinctly unmagical car crash) we visited many of the important points of the Camino, including four of its greatest churches: the abbey at Roncesvalles in the foothills of the Pyrenees, and the great cathedrals of Burgos, Leon and Santiago itself. The impressions these places left on me became the basis for the musical structure of the work.

"Back in England I managed, with the help of The Poetry Society, to track down Robert Dickinson, whose poem 'Proofs' about mediaeval French saints I'd read some five years previously. He seemed to me the ideal man for the job and so it proved, as he constructed a libretto of inspired reflections on the pilgrimage juxtaposed with extant mediaeval texts. In sourcing the latter, Professor Jack Sage of King's College, London was an invaluable help. Path of Miracles is dedicated to the memory of my father, Vincent Talbot, 1916-2005."

Tenebrae and other ambitious choral groups have continued to champion this piece since the premiere nearly two decades ago. In 2015 the work will be twenty years old and has been performed over one hundred times, and also benefits from several recordings. The piece can be performed as a whole, or if preferred, movement by movement.
Once again on the back of a new work – this time the previously mentioned Path of Miracles - Talbot wrote his next choral piece in 2006. Ave Verum Corpus was composed for choir and strings commissioned by the Norfolk and Norwich Festival. The eight-minute setting of this standard liturgical text was premiered in the appropriate surroundings of Norwich cathedral and is equally suited to a religious event, or a concert. There is also a version for choir and organ or piano accompaniment.
In 2018 at the Victoria and Albert Museum in London the Britten Sinfonia and Britten Sinfonia Voices with soloists Kelley O'Connor and Tobias Greenhalgh gave the private premiere of A Sheen of Dew on Flowers. This is Talbot's most recent major choral work which calls for mezzo-soprano and baritone soloists. Its public premiere took place at the Barbican in 2018.

Talbot says, "A Sheen of Dew on Flowers is a piece about the strength of love, the fragility of life, and the symbolic power of objects. It was commissioned in celebration of the public unveiling, at the Victoria & Albert Museum, of one powerfully symbolic object in particular. Queen Victoria's coronet was gifted to her by Prince Albert who included, significantly, details from his own coat of arms in its design. Victoria wore it while sitting for Franz Xaver Winterhalter's famous portrait of 1842, an image of the young queen that became iconic, hanging on civic walls across the length and breadth of the burgeoning empire. She wore it again in 1866, when, reluctantly persuaded out of deep mourning for the state opening of parliament, she placed it atop her widow's cap in poignant homage to her beloved husband. Here is an inanimate object that encapsulates the story of a tempestuous, intense and ultimately tragic love affair. In turn emblem, icon, talisman and relic, it is imbued with significance and meaning, holding within itself echoes of profound emotion and experience, symbolising the sweep of history and the lives of the people whose paths it crossed.

"And, of course, Victoria and Albert's story is not the only story the coronet has to tell. Each precious stone, every one of the two thousand diamonds and eleven huge glowing sapphires that make up this extraordinary piece of jewellery has its own provenance, stretching back hundreds, maybe thousands of years. The gems were taken from the royal collection & repurposed for the occasion by the ever-industrious Albert. Prised from their previous settings and recut by Albert's craftsmen, we now have no way of knowing exactly where they came from, who their original owners were, through whose hands they passed on their journey from the mines of India, Afghanistan, South Africa or Brazil, to the London workshop of Joseph Kitching esq., but we can be sure that objects of such value held great significance and all kinds of meanings for the many people who interacted with them."
In 2019 Talbot created All things are too small to hold me which is extracted from the fifth movement of A Sheen of Dew on Flowers and exists in a version for chorus and piano accompaniment.

Another choral and orchestral work is the seven-minute Worlds, Stars, Systems, Infinity written in 2012 and premiered by the Philharmonia Orchestra and Chorus, conducted by Esa-Pekka Salonen at London's Royal Festival Hall. It was commissioned for the 'Universe of Sound' project which explored the musical content of The Planet Suite by Gustav Holst for which the new work provided a compelling coda. 

Upper voice choirs will find interest in the contemplative work Lost Forever, which is a short work for SA chorus written in the millennium year to a text by Roddy Lumsden. This piece can be performed either with just piano accompaniment, or with strings, piano and glockenspiel. 
Watch this new and engaging film that provides a rare window into the mind and inspiration of this highly acclaimed composer.
For further information on Talbot's choral repertoire, please contact your local Wise Music office.
(March 2022)