Missy Mazzoli: Music for Dance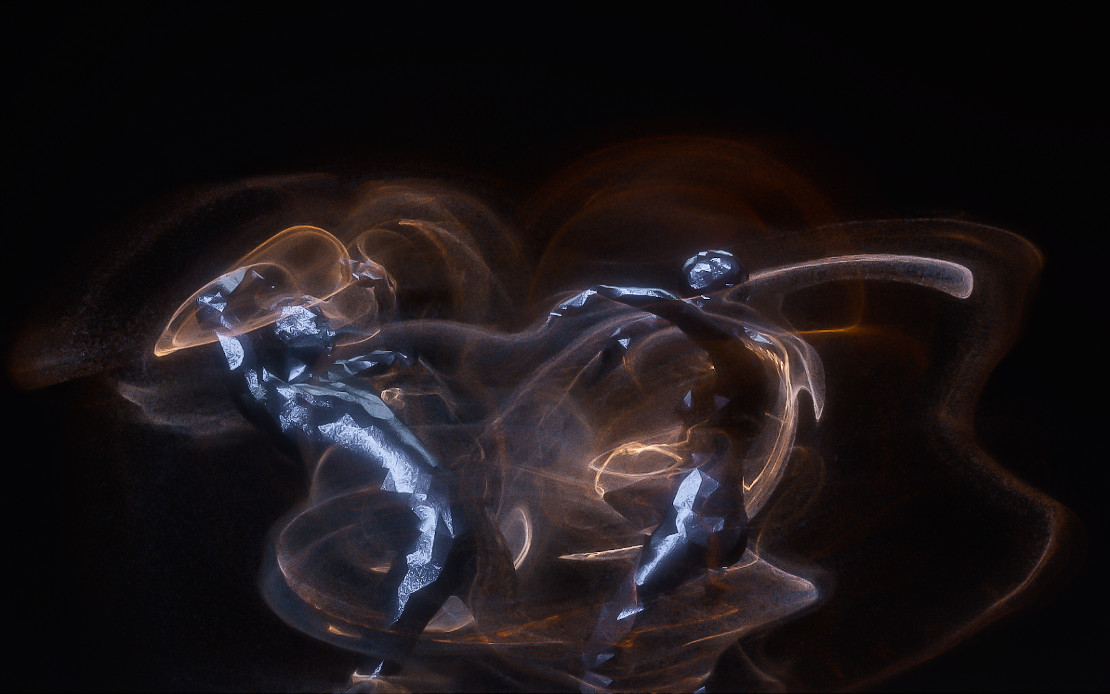 Missy Mazzoli is the 21st century's gatecrasher of new classical music.
- NPR
Recently honored as Musical America's 2022 Composer of the Year, two-time Grammy nominee Missy Mazzoli has been referred to as "Brooklyn's post-millennial Mozart" (Time Out New York). Praised for her "apocalyptic imagination" (The New Yorker), Mazzoli's talent draws audiences into concert halls, opera houses, and night clubs. She creates exquisite and mysterious sound worlds that meld classical, experimental, and indie-rock sensibilities. Her extensive catalogue includes inventive works for orchestra, chamber ensembles, solo instruments, and voice that inspire endless possibilities for dance and theatrical creativity.
In the dance world, Mazzoli's music was featured in two recent projects that garnered international attention. Her thrilling music for Robert Binet's 2019 Orpheus Alive, a dance-theatre reimagining of the classic tale of Orpheus and Eurdyice, is an evening-length orchestral score commissioned by the National Ballet of Canada.
In 2021, Alexander Whitley Dance commissioned Mazzoli's score for Chaotic Body 2: Liminal Phase, a motion-capture dance film that investigates how dance can exist in a digital form. Liminal Phase, which also utilizes augmented reality technologies, was nominated for a Digital Culture Network Award.
In 2022, Mazzoli has two major premieres for orchestra. Following its world premiere at the Kennedy Center in February, Violin Concerto (Procession) will be livestreamed by the Cincinnati Symphony Orchestra March 12 at 730p, in a performance conducted by Louis Langrée and featuring soloist Jennifer Koh. Orpheus Undone, a suite from Orpheus Alive, premieres March 31 with the Chicago Symphony Orchestra, where Mazzoli recently served as Composer-in-Residence for three seasons; Riccardo Muti conducts.
Mazzoli and librettist Royce Vavrek have received wide acclaim for their three operas Song From The Uproar, Proving Up and Breaking the Waves. Breaking the Waves, based on the cult film by Lars von Trier, has been described as "among the best 21st-century operas yet" (Opera News) and "savage, heartbreaking and thoroughly original" (Wall Street Journal). Her artistic partnership with Vavrek continues in their fourth opera The Listeners, which premieres in September 2022 at the Norwegian National Opera as part of Oslo's Ultima Festival. Their fifth opera Lincoln in the Bardo is in development at the Metropolitan Opera. In 2018, she and composer Jeanine Tesori made history as the first two women to be commissioned by the Metropolitan Opera.
Mazzoli is an active TV and film composer, pianist and keyboardist and often performs with Victoire, a band dedicated to her own compositions. Their debut album Cathedral City was named one of 2010′s best classical albums by Time Out New York, The New Yorker, and The New York Times.
With composer Ellen Reid, Mazzoli co-founded Luna Composition Lab, a mentorship program and support network for female-identifying, non-binary, and gender nonconforming composers ages 13-19.
More on YouTube
For more information, please contact your local Wise Music Promotion Team. See Contact Us. 
(March 2022)