150 years of Pictures at an Exhibition in 2024 - Orchestral version by Ketan and Vivan Bhatti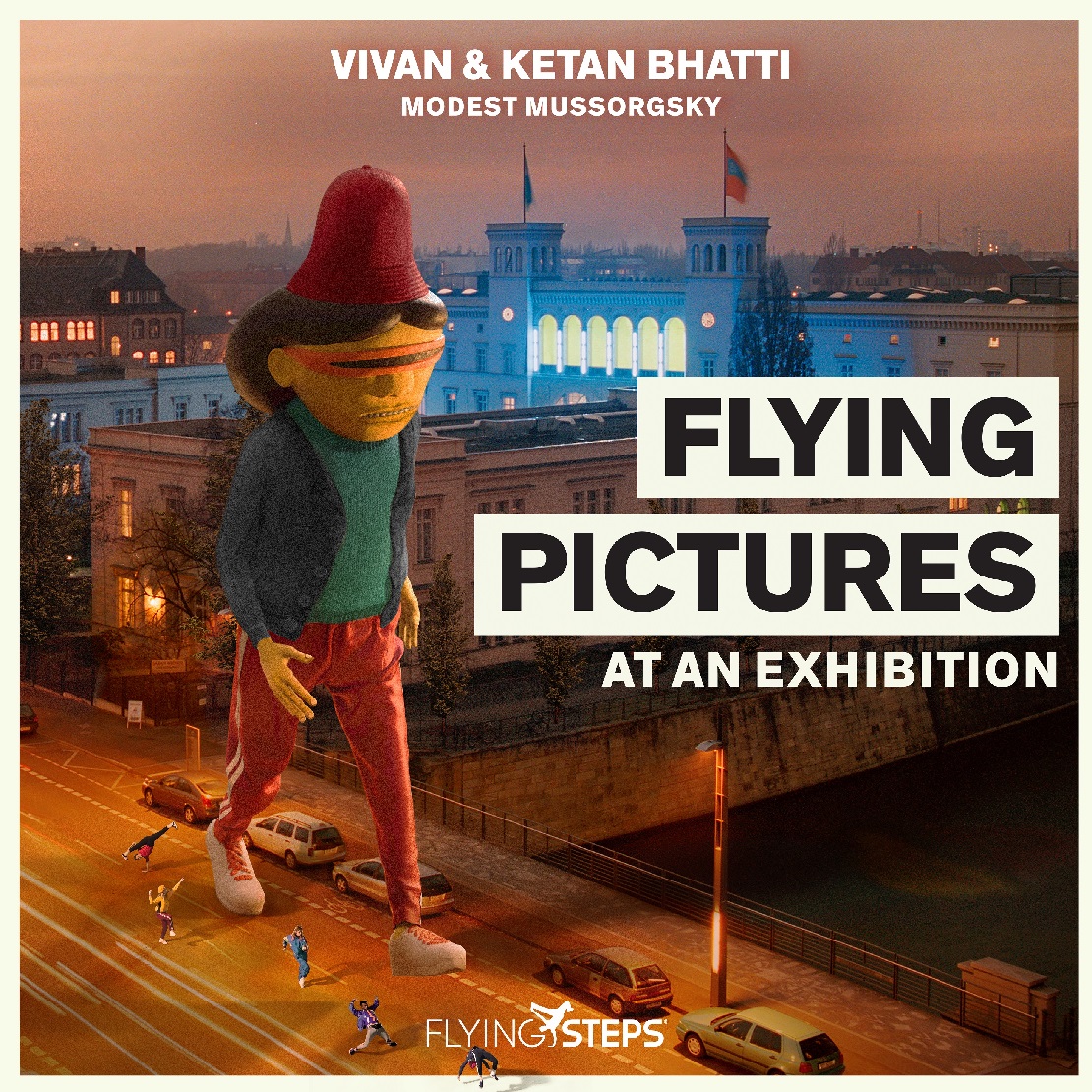 2024 marks 150 years since the premiere of Pictures at an Exhibition by Modest Mussorgsky. Inspired by a visit to an art exhibition, Mussorgsky composed this work as a piano cycle - each movement of the piece represented one of the drawings or artworks, accomplished by promenades between the pictures. The fragmentary therefore is part of the Pictures at an Exhibition phenomenon.
Since then, the piece has been arranged and orchestrated many times, from versions for trumpet to a version for punk-jazz band and vocal ensemble. The most known adaption is the orchestral version by Maurice Ravel, that made this piece world-famous. This year on October 19, 2022 marks the 100th anniversary of this orchestral version.
The composer duo Vivan and Ketan Bhatti took Mussorgsky's version as a starting point for the composition and contemporary interpretation of their piece Flying Pictures at an Exhibition. They set about writing an orchestral piece that bridged the gap between classical music, contemporary music and 'urban' music. Their compositional process can be best described by the term "palimpsest", which is a manuscript or piece of writing where the text has been repeatedly scraped or washed off in order to make rewrites, literally 'overwriting' original text. In their new composition, the original work of Mussorgsky and Ravel always shimmers through but varies in intensity.
Originally created for a collaboration with the dance group FLYING STEPS, this piece is also available in a version for ensemble.