From the Natural World and other strange tales - the Choir music of Pelle Gudmundsen-Holmgreen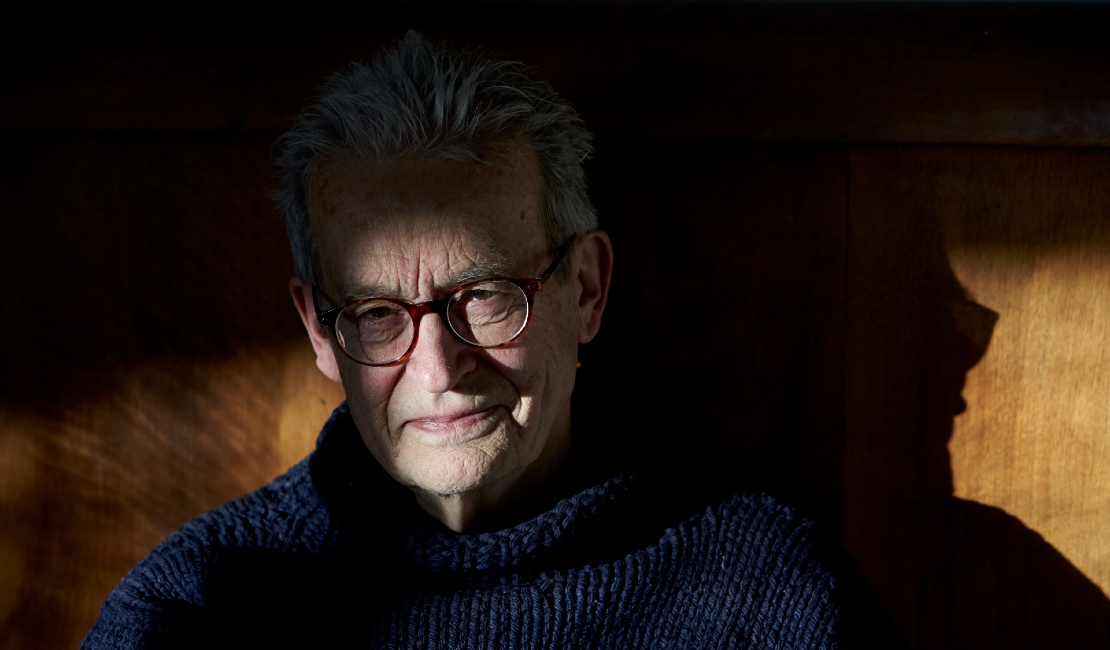 One of Denmark's most original composers, Pelle Gudmundsen-Holmgreen could be found at every New Music concert supporting younger composers, listening with interest to works by his peers and being welcomed by colleagues and musicians for his unique personality, and his wry humour.
Gudmundsen-Holmgreen saw himself as pessimist, a sceptic of the human condition. Fascinated by Samuel Beckett, he saw his pessimism and the lack of a higher meaning as a liberation to focus on the smaller things, to composed what he wanted.  
As long as I have something to say, I'll say it. No matter the result
- Pelle Gudmunsen-Holmgreen
He composed with noises, sounds and found instruments, not too much at once, and colliding them into one another, on repeat. His music was raw and direct. A cacophony combining different ideas of music into a ritual.
Born in 1932, Pelle Gudmundsen-Holmgreen studied at The Royal Danish Academy of Music and had his debut in 1955. He was for many years a leading figure in the Danish New Simplicity.
Choral music was central for Gudmundsen-Holmgreen, despite it only being a smaller part of his catalogue He had a unique sharpness in his relation to words.   

His last choral work was the beautiful May. Decay from 2016 for SATB.
Je ne me tairai jamais. Jamais (1966)
For choir and orchestra
Texts: Samuel Beckett
Gudmundsen-Holmgreen's first attempt at putting music to texts of Samuel Beckett.
One really should not 'put music to' the texts of Samuel Beckett. For many reasons. The most obvious is that there is so much music in his texts already. One risks - or is not able to avoid - to destroy, to drown out the peculiar kind of music which is in his poems, novels and plays. It seems to be rude to interfere with the music of word connections, rhythms, moments of contemplation and short cuts. Since this is so precisely formed by the author more music means underlying, accentuating, stretching, pointing out, moving to and fro, up and down. And are you going to move WITH or AGAINST.
Je ne tairai jamais. Jamais'. A chorus repeats the title, nothing is added, a reciter quotes a few short passages from the novel 'The Unnamable' and a small instrumental ensemble (among other things containing police whistle, car horn, 2 trombones but also mandolin, oboe, bassoon, viola and double-bass) is creating a surrounding landscape. The chorus only occasionally sounds like one imagines a chorus should sound. Predominantly the chorus sound worn out or totally tired. As if you imagine an asylum trying to do choral singing. If you pardon this coarse expression.
The instrumental 'landscape' is madly grotesque with a gradual slow passing into an ash-grey scenery. Nearly silence, nearly nothing. I am very fond of the word 'ash-grey' in this connection.
- Program note, Pelle Gudmundsen-Holmgreen
Four Madrigals from The Natural World (2001)
Chorus SSATTB (Alternative Chorus SSSAAATTTBBB)
Texts: Les Murray
Written for the Danish Radio Chamber Choir, arranged for six voices.
The texts are pictures and situations from - or meditations over - THE NATURAL WORLD. Les Murray's way of approaching this world is not in the least sentimental or nostalgic; the poems reveal a true being-out-there realism; so basically the approach is realistic, but the creating of form elevates the material to an abstract play, a daring and exuberant poetic language.
These poems asked to be set to music. I gave up old idiosyncrasies regarding descriptive music, and surrendered to the madrigal, with its special so-called "madrigalisms", which entails also animal-imitations. You will hear this particularly in The Octave of Elephants.
– Program note, Pelle Gudmundsen-Holmgreen
Song (2010)
Chorus SATB
Commissioned by Warsaw Autumn, for Theatre of Voices and London Sinfonietta.
Pelle Gudmundsen-Holmgreen decided to write something for each of them, in such a way that it could be played simultaneously, as he has previously done with his percussion concerto Triptykon.
Song is based on John Dowland's Flow my Tears, a beautiful song from which he uses a few lines, gradually closing in on them.
Play is the instrumental part. Some kind of rustle, a whisper that was not supposed to have much to do with the song. But the more he worked on it, the more it related to the song.
The two works combine in Company.