Opera en Plein Air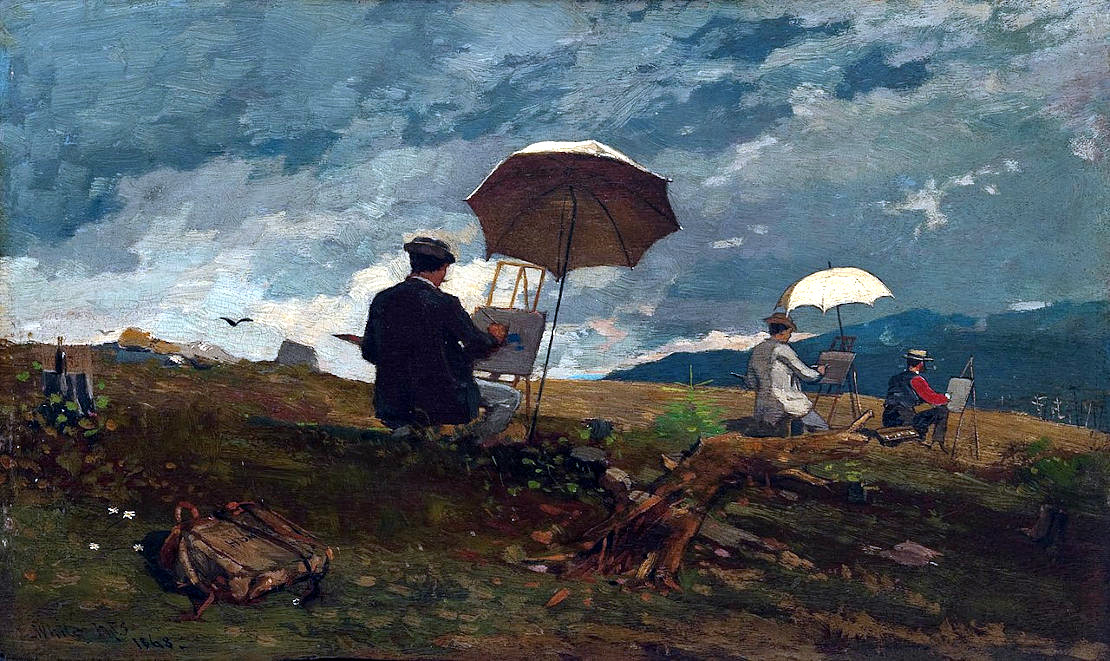 As the winter weather gives way to warmer temperatures, Wise Music Classical is pleased to share a selection of ten 20th and 21st-century chamber operas well-suited for outdoor performance. These works were chosen not only for subject matter but for ease of presentation; though robust enough to serve as a full evening's program, none require a chorus or an intermission. We hope this provides inspiration for your upcoming programming plans and invite you to contact us for additional repertoire suggestions to suit your specific needs. 
Second Nature (2015) 1 hr
Matthew Aucoin
Libretto by the composer
For five singers and three instrumentalists
A cautionary tale for family audiences about what might happen if uncontrolled damage to our environment forces inhabitants of the Earth to live in enclosed habitats. Two inquisitive and adventurous children venture out and work to heal their planet.
Giving Birth to Thunder, Sleeping With His Daughter, Coyote Build North America (1990) 1 hr 10'
John Luther Adams
Stories by Barry Lopez
For seven musicians and a storyteller
John Luther Adams is best known for luminous instrumental works that celebrate the natural world in the grand yet subtle tradition of Messiaen and Hovhaness. Many of his compositions are created expressly for outdoor performance. Based on tales collected by Barry Lopez from forty-two North American tribes, the stories bring to life a timeless myth that abounds with sly wit, erotic adventure, and rueful wisdom.
La Hija de Rappaccini (Rappaccini's Daughter) (1983) 1 hr 45'
Daniel Catán
Libretto by Juan Tovar
For five singers, five instrumentalists, and three offstage voices
The Spanish libretto by Juan Tovar is based upon Octavio Paz's theatrical version of Hawthorne's classic tale. The chamber version makes it possible to take the opera outdoors into the world of plants and flowers that inspires the atmospheric sounds in Catan's score and imbues this love story with a natural radiance.
Zolle (2005) 55'
Du Yun
Libretto by the composer
For voice, narrator, and ensemble
This hypnotic and mysterious immigrant tale is composed for voice, narrator and an ensemble of six instrumentalists with recorded sounds and live electronics. In her haunted travels between life and afterlife, our protagonist faces a choice between life and death. Instead, she lets go of both and becomes a part of the earth itself.
The Four-Note Opera (1972) 1 hr
Tom Johnson
Libretto by the composer
For five voices and piano
This innovative opera satire was born of the adventurous spirit of the 1970s. Inspired by Pirandello and praised for being "clever and funny," this is Johnson's take on "four characters in search of a composer." (The bass has a brief character cameo.) Self-referential and composed with only four notes (A, B, D and E) this is the original minimalist, post-modern opera.
Gentleman's Island (1958) 30'
Joseph Horovitz
Libretto by Gordon Snell 
For tenor, baritone, and ensemble
This short but compelling opera is available in a reduced version for 13 instrumentalists. Two gentlemen have been shipwrecked on the same island. Sadly, because they have not been introduced, convention dictates that they cannot start a conversation. One day, they discover by chance that they have mutual acquaintance in their respective pasts. All is well now that they can talk and time passes in harmony... until an unexpected development disturbs their peace. 
The Mocking-Bird (2000) 28'
Thea Musgrave
Libretto by the composer after Ambrose Bierce
For baritone and six instrumentalists
This monodrama for baritone and an ensemble of six instrumentalists is based on the Civil War tale by Ambrose Bierce, adapted by the composer. It is 1861 and Sergeant Grayrock is on picket duty. He is lost and fears he may be behind enemy lines. For Grayrock, the sound of the mocking-bird is a joyful memory from years gone by, from the golden days of his youth when life was happier.
Houdini the Great (1988) 1 hr 15'
Andy Pape
Libretto by Erik Clausen
For four singers and six instrumentalists
Originally conceived as a "blanket opera" to be performed outdoors at street fairs, this lighthearted work is a humorous fantasia on Houdini's life as an immigrant, interwoven with some of his most famous tricks.
The Silver River (1997) 1 hr 8'
Bright Sheng
Libretto by David Henry Hwang
For two singers, two actors, three dancers, and ensemble
This blended Eastern and Western interpretation of a traditional Chinese myth tells of the creation of Night and Day through the ill-fated love between a heavenly being and a mortal. It is scored for two singers (one Western style and one Asian style), two actors, three dancers, and six instrumentalists. 
Blond Eckbert (2006) 1 hr 
Judith Weir
Libretto by the composer after Ludwig Tieck
For four singers and ten instrumentalists
This intimate and mysteriously dark fairytale of friendship, nature, isolation and insanity is based on Ludwig Tieck's story of the same name, as retold by the composer. In this story, daily life and the fantastic are inseparable.
For more information, please contact your local Wise Music Promotion Team. See Contact Us.
(March 2021)