Philip Glass at 85 in 2022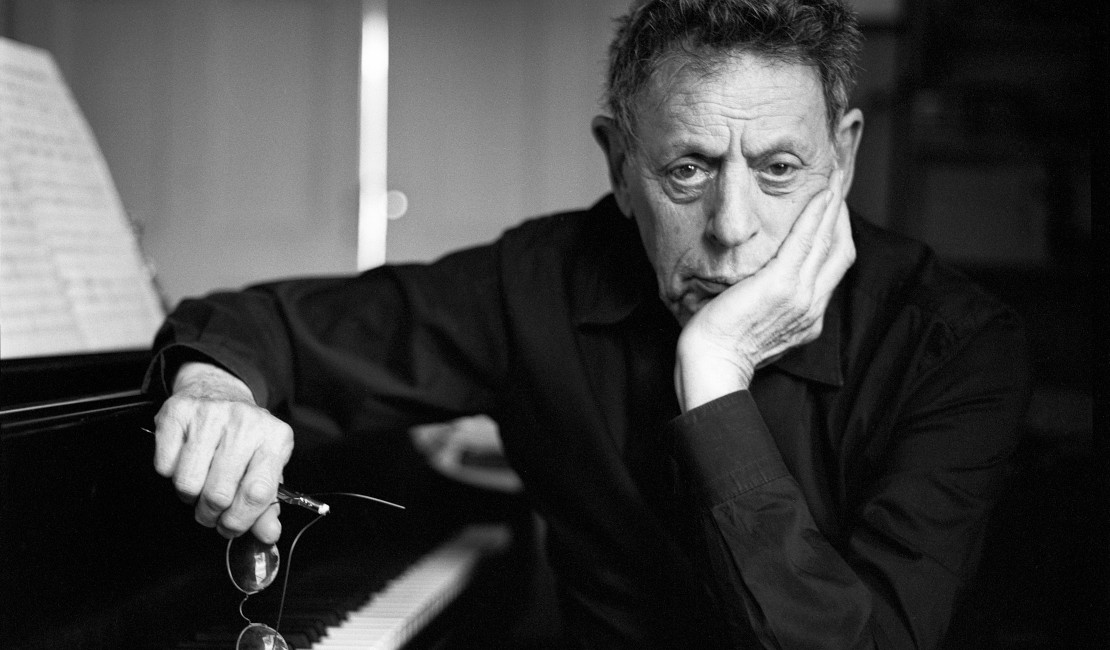 If you don't know what to do, there's actually a chance of doing something new. — Philip Glass, Words Without Music: A Memoir
Philip Glass, whose singular musical language has garnered international fandom and acclaim over the past half century, celebrates his 85th birthday on January 31, 2022. To celebrate this milestone, Wise Music Classical has curated three different playlists to spotlight the master composer's substantial catalogue of concertos, symphonies, and other works for orchestra, which include selections from his ballets, film scores, and operas. We hope you'll consider these exciting pieces for concert performances, dance creations, and other live and virtual presentations to mark the 85th birthday of Philip Glass.


We have highlighted some keys works from these three playlists.
Violin Concerto No. 2 'American Four Seasons' (2009)
Written as a Vivaldi companion piece, this piece links Glass's own minimalism to the classicism and neo-classicism of the 18th and 20th centuries respectively.
Piano Concerto No. 2 'After Lewis and Clark' (2004)
In this piece, Glass captures the elements of the Lewis and Clark journey through his characteristic repetition, irregular meters and minimalism.
Concert Fantasy for Two Timpanists and Orchestra  (2000)
A very different concerto to most, requiring two timpanists playing a total of nine timpani between them creating a stellar piece of virtuoso music that is a showpiece for an instrument too rarely treated centre stage!
The Bowie Symphonies – No. 1 'Low' (1992); No. 4 'Heroes' (1996) and No. 12 'Lodger' (2018)
Based on recordings of the same name made by David Bowie and Brian Eno in the late 1970s, Glass took themes and inspirations from instrumentals on the record to form a collaboration between two giants of music.
Symphony No. 3 for string orchestra (1995)
Commissioned by Stuttgart Chamber Orchestra, with only one important request - since there are 19 string players, could Glass compose a piece using them all as individual (or solo) players.
Symphony No. 5 'Requiem, Bardo, Nirmanakaya' for soloists, chorus and orchestra (1999)
A celebratory masterpiece written for the turn of the millennium and represents a broad spectrum of many of the world's great "wisdom" traditions.
 
Concertos
 
Symphonies
 
Other Works for Orchestra
 
Glass' signature use of repetitive structures, potent harmonies, and stately lyricism offers limitless potential for artistic excellence and audience delight. In recent years, Glass has been commissioned by organisations including Carnegie Hall, Los Angeles Philharmonic, the New York Philharmonic, Orchestre de Paris, and Bruckner Orchester Linz. His scores for dance are anchored in the successes of two iconic masterpieces: Jerome Robbins' Glass Pieces (1983) and Twyla Tharp's In The Upper Room (1986), which continue to be an exciting staple of international dance company repertoire.
For more information, please contact your local Wise Music Promotion Team. See Contact Us.
(January 2021)