Resistance and Dissent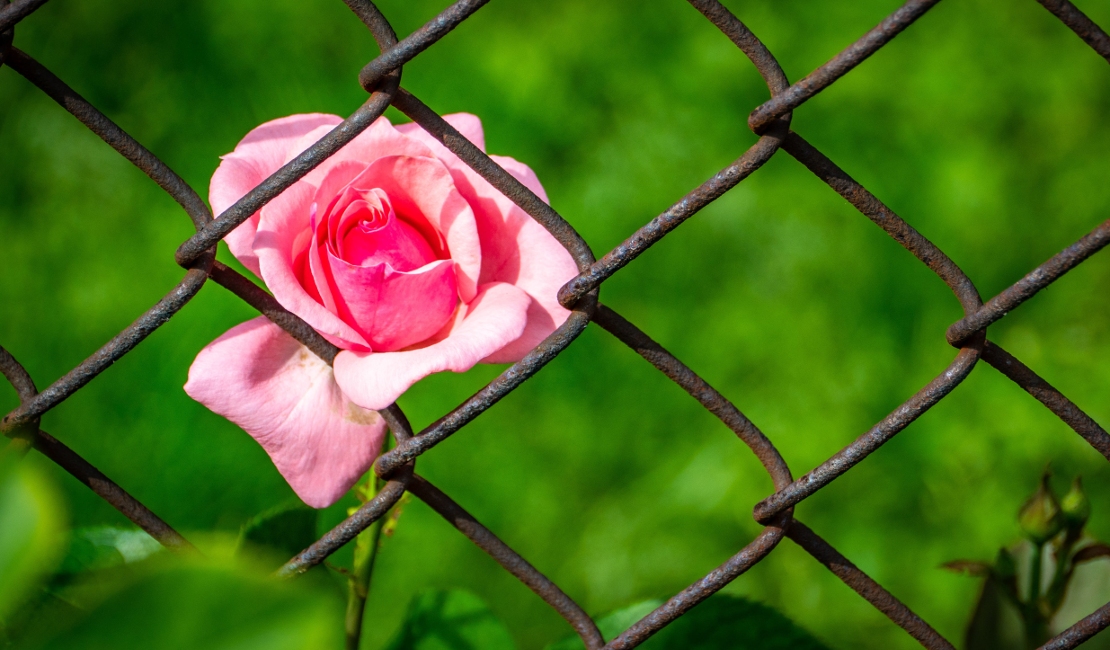 No, I'm not afraid: after a year
Of breathing these prison nights
I will survive into the sadness
To name which is escape.

– Irina Ratushinskaya
Poetry and music have long been wielded as powerful tools for protest and dissent. Here, we explore a selection of pieces representing resistance to political and systemic oppression.
Five Songs to poems by Irina Ratushinskaya (1989) 28'
Brian Elias
Text by Irina Ratushinskaya

Ukrainian-born Irina Ratushinskaya (1954-2017) was a Soviet-era poet and dissident convicted and imprisoned in 1983 for "agitation carried on for the purpose of subverting or weakening the Soviet regime." This song cycle for mezzo-soprano and large orchestra includes poems from the collection No, I'm Not Afraid, published in 1986 while the author was still incarcerated, and Pencil Letter, written while she was forced to endure a period of solitary confinement.

The composer writes, "The poems… had a tremendous impact upon me. I was drawn inexorably into the world she describes so vividly. The powerful imagery of resistance, the acceptance of shattering realities and the fantasies of different kinds of escape made poetry of truly universal significance and urgency…" The piece has a particular poignancy today as so many around the world continue the fight against tyranny and oppression.

Symphony No. 2 (1970) 21'
John Joubert

John Joubert's Symphony No. 2 was written in response to the system of apartheid that plagued his native South Africa for much of the 20th century. Commissioned by the Royal Philharmonic Society in 1970, Joubert chose as his specific subject the notorious Sharpeville massacre of 1960. In the composer's words, "My new Symphony… would serve as a memorial to the victims of the event in which 83 people were shot dead by the police while taking part in a peaceful demonstration against the notorious Pass Laws, the hated symbol of Black subjection to white supremacy."

Forward into Light (2020) 14'
Sarah Kirkland Snider

Forward into Light, commissioned by the New York Philharmonic, was inspired by the American women's suffrage movement. The composer says, "I wrote the music thinking about what it means to believe in something so deeply that one is willing to endure harassment, isolation, assault, incarceration, hunger, force-feedings, death threats, and life endangerment to fight for it." Notably, Snider quotes music by Dame Ethyl Smyth, a prolific composer herself and passionate suffragist in the United Kingdom. Smyth was imprisoned for two months for throwing stones at the home of a prominent politician; it was during this time that she wrote the famous anthem The March of the Women, used here to great effect over 100 years later.

"Malcolm's Prison Aria," from X: The Life and Times of Malcolm X (1986) 8'
Anthony Davis
Libretto by Thulani Davis, Story by Christopher Davis

X: The Life and Times of Malcolm X by Anthony Davis tells the story of the famed civil rights leader as a series of fast-moving vignettes. This eight minute scene is a monologue during which Malcolm, in an interrogation room, expresses his anger over the systemic abuse Black people have suffered at the hands of white oppressors. His first lines are the core of the aria's message: "I would not tell you what I know, you wouldn't hear my truth. You want the story, but you don't want to know."

Akhmatova: Requiem (1980) 50'
John Tavener
Text by Anna Akhmatova

Pre-dating Irina Ratushinskaya's No, I'm Not Afraid by about 50 years, Requiem is Soviet poet Anna Akhmatova's reaction to the Great Purge under Joseph Stalin. Fearing for the safety of herself and her family, Akhmatova did not allow the work to be released while Stalin lived. It was first published as a book in 1963 in Munich and would not be published in full in the USSR until 1987, several years after Tavener's setting. Akhmatova: Requiem is a work for soprano, bass, and large ensemble in which the composer quotes pieces of the Russian Orthodox liturgy between settings of the poetry.
(Jun 2023)