Thea Musgrave at 95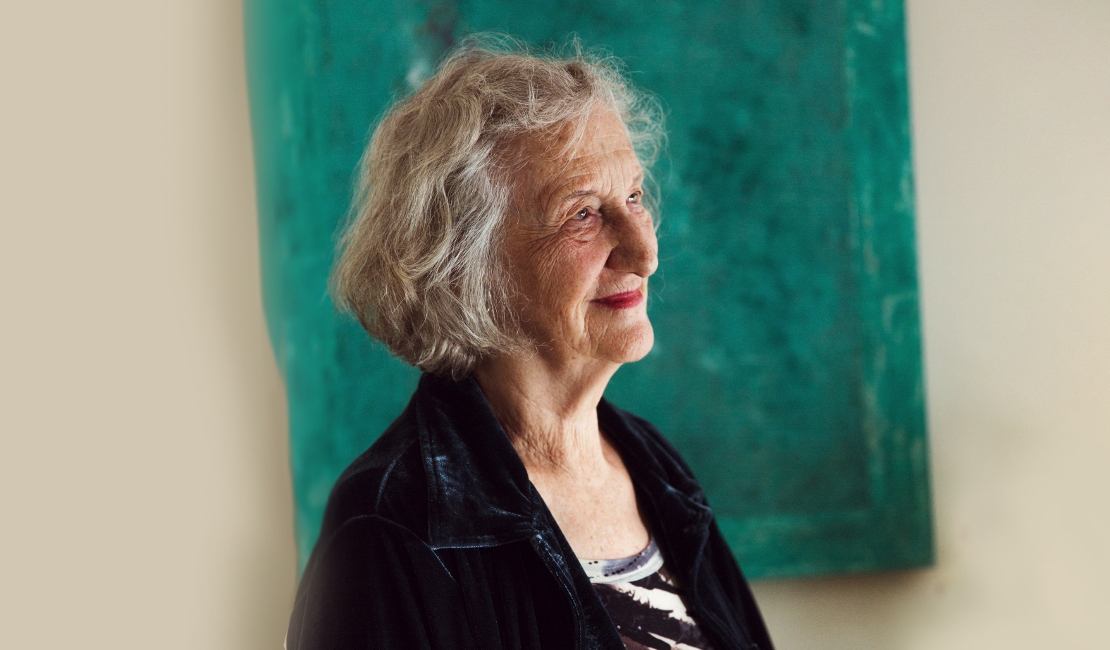 Distinguished Scottish-American composer Thea Musgrave CBE will celebrate her 95th birthday on 27 May 2023. Her seven-decade career has earned her many honorifics and awards, including two Guggenheim Fellowships, the 2018 Ivors Classical Music Award, The Queen's Medal for Music, and, most recently, honorary membership in the Royal Philharmonic Society. She continues to compose fresh and exciting work marked by technical precision and a strong sense of drama; her 2019 Trumpet Concerto was lauded by Alison Balsom as one of the "top five trumpet concertos of all time." Likewise, her earlier works continue to excite audiences and critics around the world. Mary Queen of Scots, one of several grand historical operas in her catalogue, will be mounted by Oper Leipzig for six performances at the end of 2023. At present, she is completing an operatic treatment of Virginia Woolf's Orlando.



Opera and Vocal Selections
…as naturally gifted a composer for the stage as anyone writing today…Musgrave has an infallible sense of theatrical pace and effect.
— Rodney Milnes, The Times


Mary, Queen of Scots (1977) 2hr 12'
Libretto by the composer, based on work by Amalia Elguera
2(2pic)3(2ca)2(bcl)2(dbsn)/3210/timp.2perc/hp.org/str(8.6.5.4.2), Chorus
Principal Roles: 3 Sop, Mezzo, Contralto, 3 Ten, 2 Bar, Bass-Bar, Bass

Mary, Queen of Scots is a grand opera in three acts. Mary, the Catholic Queen of Scotland and widowed Queen of France, has been invited by the Protestant Lords to return and assume the Scottish throne. A struggle to the death ensues as she vies with the powerful men around her for power and control.

With its evocative, atmospheric orchestrations, Musgrave's thrilling score is rooted in the rough-hewn, elemental Scotland of Elizabethan times.
— Joanne Sydney Lessner, Opera News



Simón Bolívar (1992) 2hr 20'
Libretto by the composer (English), Lillian Groag (Spanish), Hilary Griffiths and Claus Henneberg (German)
2222/4331/timp.2perc/pf/hp/str
Roles: 5 principal (Sop, 2 Ten, Bar, Bass), 3 comprimario (Mezzo, Bar, Bass), Treble, 4 minor roles

This opera in two acts tells the story of the Venezuelan political leader Simón Bolívar, who liberated five South American countries from Spanish colonial rule and unsuccessfully pursued their political unification under one flag.

The whole is swept along by music of irresistible energy and dash, with gentler soliloquies and set-piece duets deftly slotted in. The unashamedly neo-romantic idiom, with good tunes and helpful recurring motives, engages the audience's attention throughout.
— Rodney Milnes, The Times



Songs for a Winter's Evening (1995) 21'
Text by Robert Burns
Soprano + 2222/3210/perc/hp/str

This song cycle for soprano and orchestra was commissioned on the 200th anniversary of the death of Robert Burns. In the composer's words, "[the commission] has caused me to revisit my Scottish heritage. As much as this heritage is inevitably part of my life, so, in this work, the tunes to which Burns wrote his inimitable poems are embedded in the musical texture…

[Musgrave] inhabits the same world of ecstatic allusion as Britten in these brilliant settings of Burns's poems, skilfully weaving elements of the traditional tunes with orchestral colourings that are as light and witty as they can be dark and troublesome.
— Kenneth Walton, The Scotsman


Orchestral Selections

Trumpet Concerto (2019) 20'
Trumpet + 2222/2100/timp.3perc/str

Written in five near-continuous, short movements, Musgrave's Trumpet Concerto for Alison Balsom takes its point of inspiration from other artworks: here, the nature painting of the Scottish artist Victoria Crowe.

The dark opening string phrases of Thea Musgrave's new trumpet concerto fall on the silence with the certainty of something that is as it is because it could be no other way. Throughout this short, dramatic, often skittish work you felt that same sense of an artist in complete control of her material, and saying what she has to say precisely as she means to say it.
— Richard Bratby, The Arts Desk



Turbulent Landscapes (2003) 26'
3.2+ca.2+bcl.2+cbn/4.3.3.1/timp.3perc/hp/str

Turbulent Landscapes, like the Trumpet Concerto, is inspired by visual art: in this case, several iconic paintings by J.M.W. Turner.

…one of the finest, freshest contemporary works I've heard in a long time...Musgrave's skill is to find a musical method of evoking the central aspect of Turner's paintings, and her lifetime of compositional skill shows in her shrewd choices of instrumentation and structure... It's incredibly refreshing to find a contemporary piece of music that's genuinely pictorial.
— Simon Thompson, Bachtrack



Phoenix Rising (1997) 23'
2+pic.2+ca.2+bcl.2+cbn/4331/timp.4perc/2hp/str

Phoenix Rising is a prime example of Musgrave's expert use of drama and narrative in the orchestral milieu, underlined by the physical spacing of the players: on-stage and off-stage soloists and four percussion players widely spread around the back of the orchestra.

20 years after its première, Phoenix Rising continues to impress by dint of a very simple characteristic: the music always seems to know exactly where it is going. It never outstays its welcome and the composer skilfully contrasts the moments of dramatic intervention (here given over to horns, timpani and side-drums) with pastoral interludes in which a dazzling array of instrumental colour is exploited.
— Alexander Hall, Bachtrack


Read our brochure that brings together tributes, in-depth programme notes and photos highlighting a truly wonderful career spanning almost seventy five years.
(May 2023)