Mini Operas: the choir works of Kaija Saariaho and Aleksi Barrière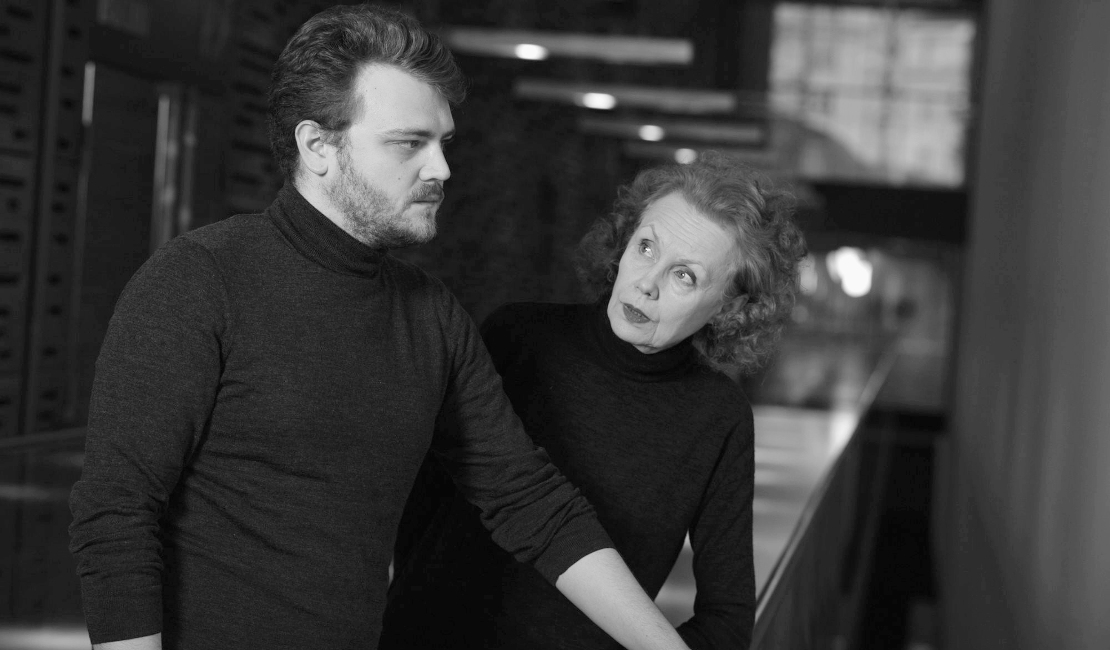 Acclaimed composer Kaija Saariaho and writer-director Aleksi Barrière have had a multifaceted collaboration that has resulted in many new works and stage productions. Their main arena as a composer/librettist tandem has been choir works.
"Most of my choir works have been crafted on my own collages from existing texts," Saariaho describes, "only my collaborations with Aleksi were created with a librettist, and they are like miniature operas or oratorios. I ask him for a text when I want to be challenged into surprising impulses, and he typically comes to me with a subject and proposal for a form. In my collaborations with Amin Maalouf, there was a lot of back-and-forth to adapt the text to my musical needs; Aleksi provides more of a ready roadmap."
Works for children's choirs

The collaboration started in 2005 with two works for children's choirs, Horloge, tais-toi ! (Clock, be quiet!) and Kesäpäivä (A Summer's Day), written respectively for the Polyphonic Choir at the Conservatoire du Centre in Paris, and the Tapiola Children's Choir. The texts were written in the native tongues of their young performers, i.e. in French and Finnish.
Aleksi Barrière remembers: "Kaija didn't have any specific topic in mind, and she came to me as I was still a teenager, thinking I could create something between the mental world of children and something more adult and interesting for her compositionally. So in both works I went for a mixture of playful silliness and very serious tone and subject, which to me is essentially the voice of childhood."
"This playfulness", says Saariaho, "is what allowed for us to introduce onomatopoetic effects and some extended vocal techniques in a way that would feel natural for young singers, like a soft introduction to the possibilities of the voice they could later explore in contemporary choir works."
Horloge, tais-toi ! (2007), for choir and piano, is a variation on the classical memento mori theme, in which one half of the choir, representing a human mind, is tormented by the second half, representing the sounds of a ticking clock. The clock's voice, starting as a maddening tick-tack motive (sung out and performed as tongue clicks), develops into a nonsensical series of wordplays that overwhelms the terrified observer into silence.
Anne le Bozec, piano ; Maîtrise de Radio France, conducted by Sofi Jeanin
Kesäpäivä (2006), for choir and percussion, also divides the voices into two groups, Humans and Bees, singing throughout a summer's day of outdoor labor in the fields. The two groups never communicate, but instead run parallel and are interwoven as their similarities and differences shine through. The work is divided into five parts or "hours": Daybreak, Work, The Hour of Longing, The Mystic Hour and Evening Twilight. The solo voice of a Bird accompanies the laborers in their aspiration to sing.
"I wondered where the odd ideas for these pieces came from", Saariaho recalls, "and to my surprise Aleksi would tell me about Baudelaire's poem The Clock and Virgil's Georgics. He found a way of creating these nursery rhyme-looking texts that trick you into approaching big cultural themes."
Updating the motet and madrigal tradition

A commission from the ensemble Les Jeunes Solistes in 2008 was an opportunity to delve deeper into the choir form and its history.
According to Saariaho: "The choir conductor Rachid Safir introduced us to some of the early music he liked and we were inspired by a motet by Claude Le Jeune, from the late 16th century, that plays skillfully with echo effects to tell the myth of Echo and Narcissus. We basically wanted to update this idea, both from the text and the musical technique."
Écho ! (2007) for eight voices and electronics was set on a French text by Barrière. He recalls:
"Since the character of Echo can only speak by echoing the end of other people's sentences, this has inspired, in all versions of the myth since Ovid, a tradition of intricate word plays, which for us was a natural way of following up on our previous collaborations, while also shifting to a more mature tone. The text walks the line between bringing the story into a modern setting and playing with the archaic nature of the myth, like a pastorale gone awry."
The work unfolds as a three-act drama condensed into ten minutes: Echo loves Narcissus who falls in love with his own reflection, and in the vocal environment created by Echo's friends, everything is only rippling shimmers, reflections of reflections and echoes of echoes that end up dying out.
In the following years, Saariaho and Barrière kept exploring the possibilities of choral polyphony in other settings, in Barrière's stagings of Saariaho's operas La Passion de Simone and Only the Sound Remains, both of which place the choir at the center of the theatrical concept as an instance of collective diffraction. They also worked closely on the opera Innocence, of which Barrière was the dramaturge and a co-librettist, developing it as a multilingual choral fresco of thirteen characters.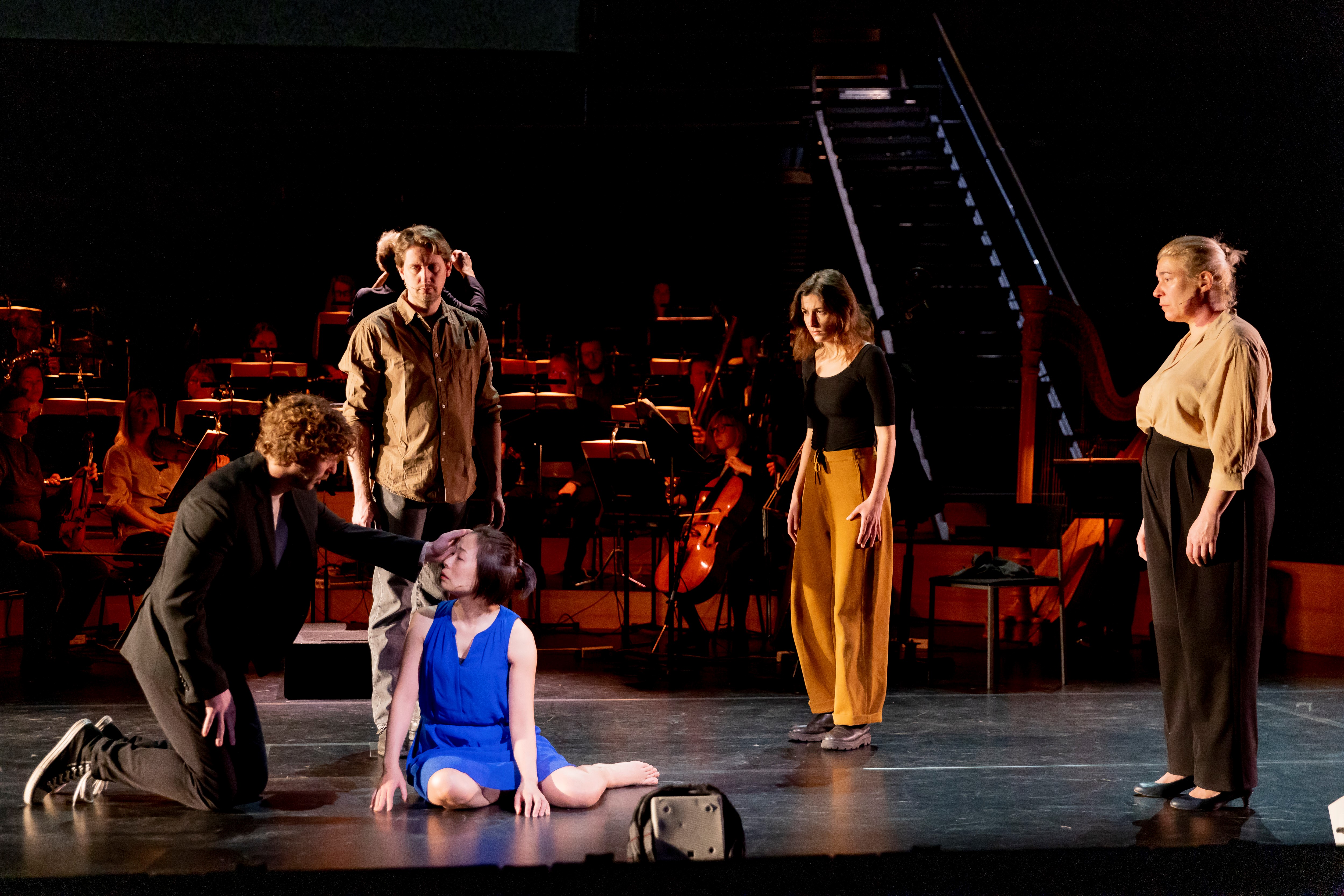 "The moment we were done with Innocence," Barrière remembers, "there was an opportunity to create a new work for choir, and we thought we would revisit that form together, using both what we had learned from Innocence and our dramaturgical work on poetic montages such as the song cycle True Fire in 2014, where four very different voices are brought together into one."
Reconnaissance (2020) for mixed choir, double-bass and percussion was premiered by the Accentus choir in 2021, after several Covid postponements that had also affected Innocence.
"Once again Aleksi came with a precise idea of his own," Saariaho recounts. "He showed me these new high-resolution pictures of Mars, that look like post-apocalyptic images of Earth, and compared them to the tradition of Franco-Flemish madrigals, with their vivid imagery of Judgement Day. He offered to make a 'science-fiction madrigal' about the senseless escapist colonization of Mars, a planet that turns out being just a mirror of our own. The perfect arena for his mixture of big poetic images and existential humor."




Reconnaissance tells the story of this conquest (movements I, III, V), interspersed with other voices that serve as counterpoints: a rocket-launch count-down sung by an incandescent humankind left on Earth (movement II), a dialogue from Tarkovsky's film Solaris about the vanity of the space race (interlude), and the perspective of the Hopi people of Arizona on the cyclical destruction of worlds (movement IV). Aptly ending in a Requiem, the work condenses multiple perspectives on the same narrative, whose main character is a self-destructive humanity, in the tradition of early choral music.
"Reconnaissance combines the many layers of our collaboration," Barrière unfolds. "It also is quite the feat from Kaija, combining some of her more familiar contemplative, starry textures with sonic inventions completely new to her music: she was eager to let the text take her to places she hadn't explored before. Thanks to her ability to expand her own musical language, the ecological message of the piece is much more than a call for conservation. Rather, it is an invitation to listen to multiple voices and thinking out of the box. Choral polyphony has been more than a formal laboratory for us over the years, it really is a tool to embrace the layered complexity of reality in a way that is in itself layered and multimodal. We have much to learn from the tradition choral polyphony that led to the invention of opera in the 16th century, in order to invent what opera can be in the 21st century."
To which Saariaho adds: "The works we have created together really do contain the seeds of some form of non-conventional music drama, and Aleksi's texts always also have a strong visual component. Although this is seldom possible in the economy of vocal ensembles, I hope these works can be staged someday."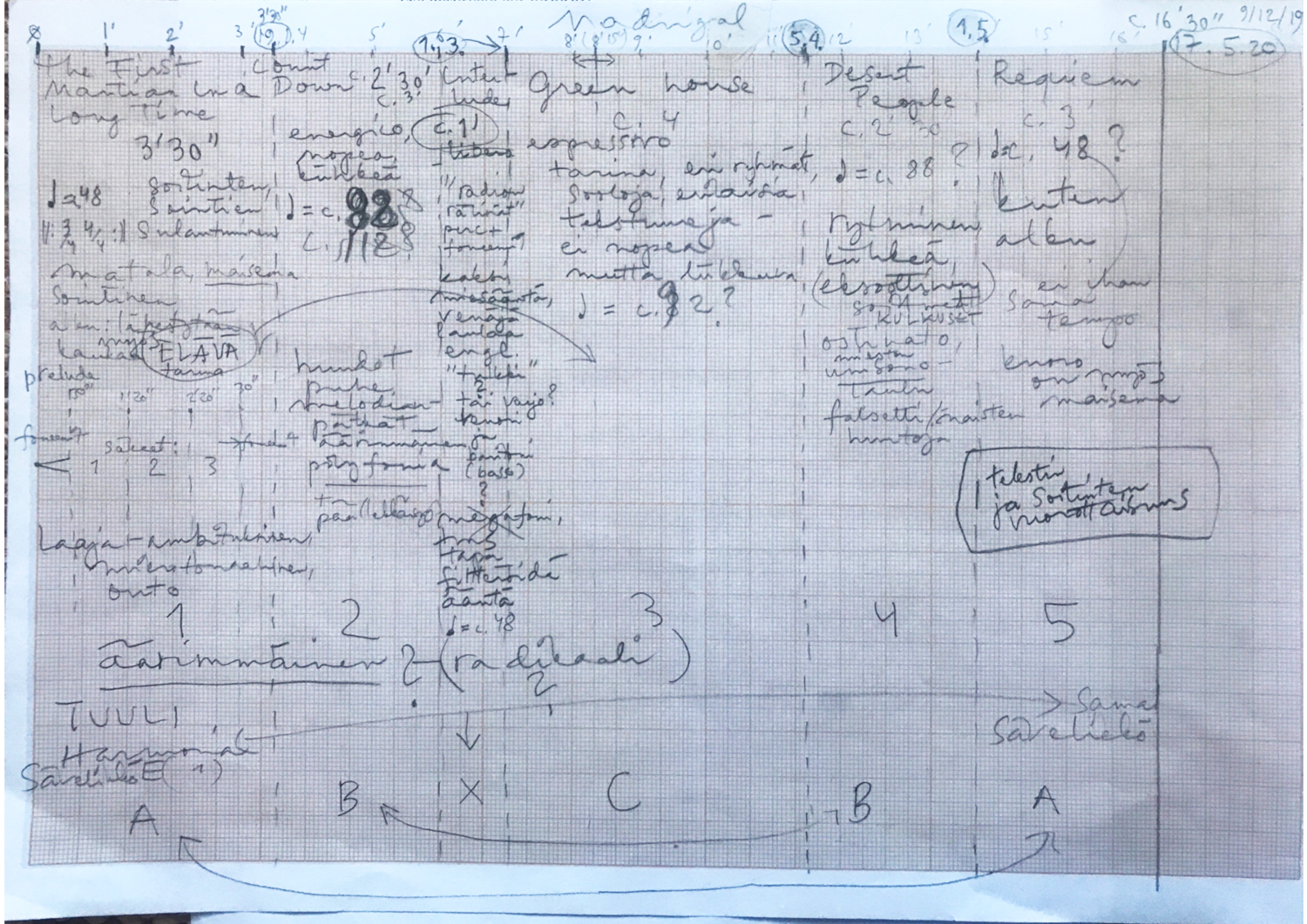 News:
As part of BBC Total Immersion Kaija Saariaho, BBC Singers will perform Reconnaissance (UK premiere), Nuits, adieux and Tag des Jahrs next 7 May at Barbican Centre. Click here for more information about Total Immersion: Kaija Saariaho
Next July, Helsinki Chamber Choir, conducted by Nils Schweckendiek, will release a recording dedicated to the choral music of Kaija Saariaho on BIS. The album will include both versions of Nuits, adieux, Horloge, tais-toi!, Echo!, Tag des Jahrs, Überzeugung and Reconnaissance (first worldwide recording).
(May 2023)