Celebrating The Great Gatsby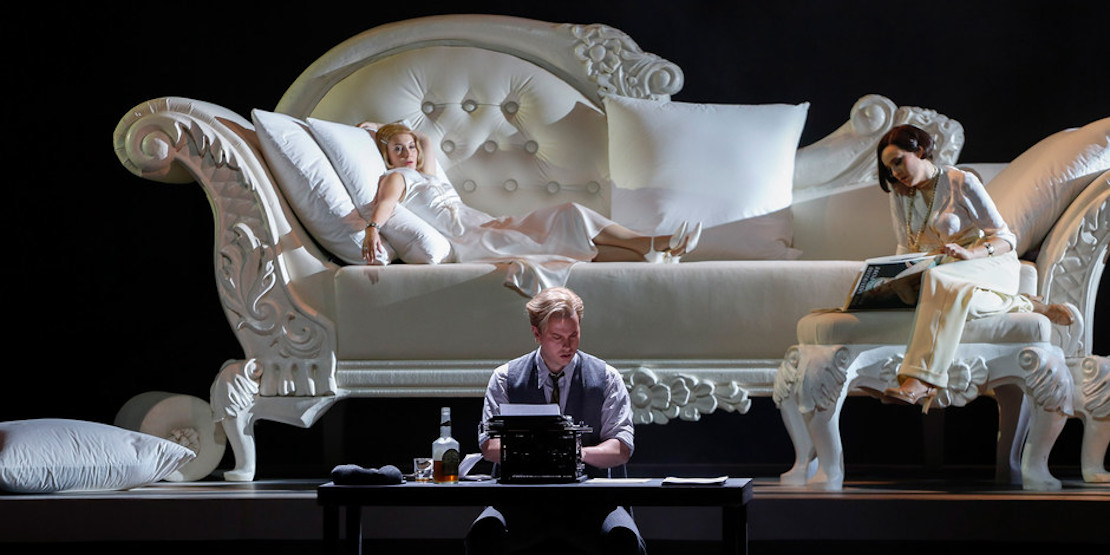 Out of one national classic… John Harbison has fashioned another.
Richard Dyer, The Boston Globe
F. Scott Fitzgerald's classic American novel The Great Gatsby will celebrate the 100th anniversary of its publication in 2025. The opera of the same name by John Harbison, itself an American masterpiece, is uniquely suited to meet this historical moment. With a libretto carefully created by the composer, the familiar themes of the classic story receive additional depth and scope; as Harbison himself puts it, "the characters expand with the space the music creates for them." The sounds of the Jazz Age are expertly woven through Harbison's sophisticated modern score, suggesting the recklessness, tumult, and ecstasy of both the 1920s and the present.
The Great Gatsby, commissioned by The Metropolitan Opera, has seen notable performances in the United States and abroad since its world premiere in 1999. Semperoper Dresden's acclaimed 2015 production, directed by Keith Warner, was remounted in 2017. Two related concert works are performed often by orchestras around the world: The Great Gatsby Suite and Remembering Gatsby (Foxtrot for Orchestra). The latter, now a repertoire staple, was drawn from the composer's early sketches of the full opera.
The Great Gatsby has a run time of approximately 2 hours 20 minutes and is available in both full and reduced orchestrations. Shirley Fleming of the New York Post writes, "[Gatsby is] a deftly made work … that gives us all the traditional ingredients: carefully gauged changes of pace, extended arias, neat ensembles, vivid choruses and, in particular, a number of telling orchestral interludes that underline the narrative." Opportunities abound for an ensemble of talented singing actors. A recording of the MET production is available to rent.
Discover more American literature on the opera stage. 
For more information, please contact your local Wise Music Promotion Team. See Contact Us.
(March 2022)