Visual Operas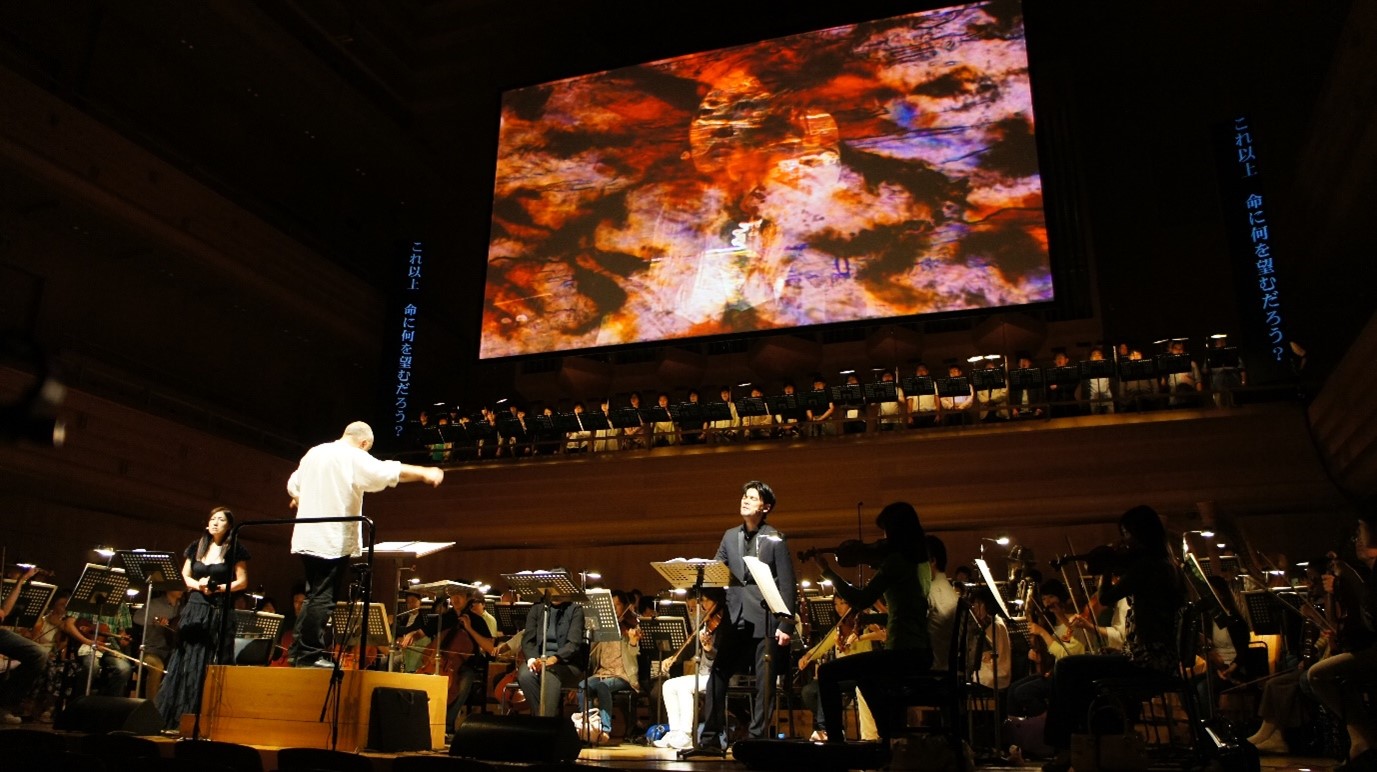 Directors and visual artists increasingly devise innovative approaches for the presentation of opera. The past decade has been no exception, with several works from the Wise Music catalogues finding their way into theatres and concert halls, accompanied by compelling visuals.
Everest (2014) 1hr 15'
Music by Joby Talbot
Libretto by Gene Scheer

Everest follows the true story of three climbers, Rob Hall, Doug Hansen, and Beck Weathers as they attempt to summit Mount Everest in 1996. Everest, May 10-11, 1996: Bad weather has affected this year's climbing season, and now multiple expeditions are attempting to summit on the same day. A bottleneck of climbers at the notorious Hillary Step has delayed the progress of Rob Hall's group and he now finds himself near the top of the mountain with his client Doug Hansen, long after the agreed turnaround time has passed. Unbeknownst to the two mountaineers, a ferocious storm is brewing below. Meanwhile, further down the mountain, another of Rob's clients, Beck Weathers, lies unconscious as the storm rages around him.

This original production by Leonard Foglia with stunning visual designed by Elaine J. McCarthy can be performed on the concert stage using the visuals and directed by Foglia.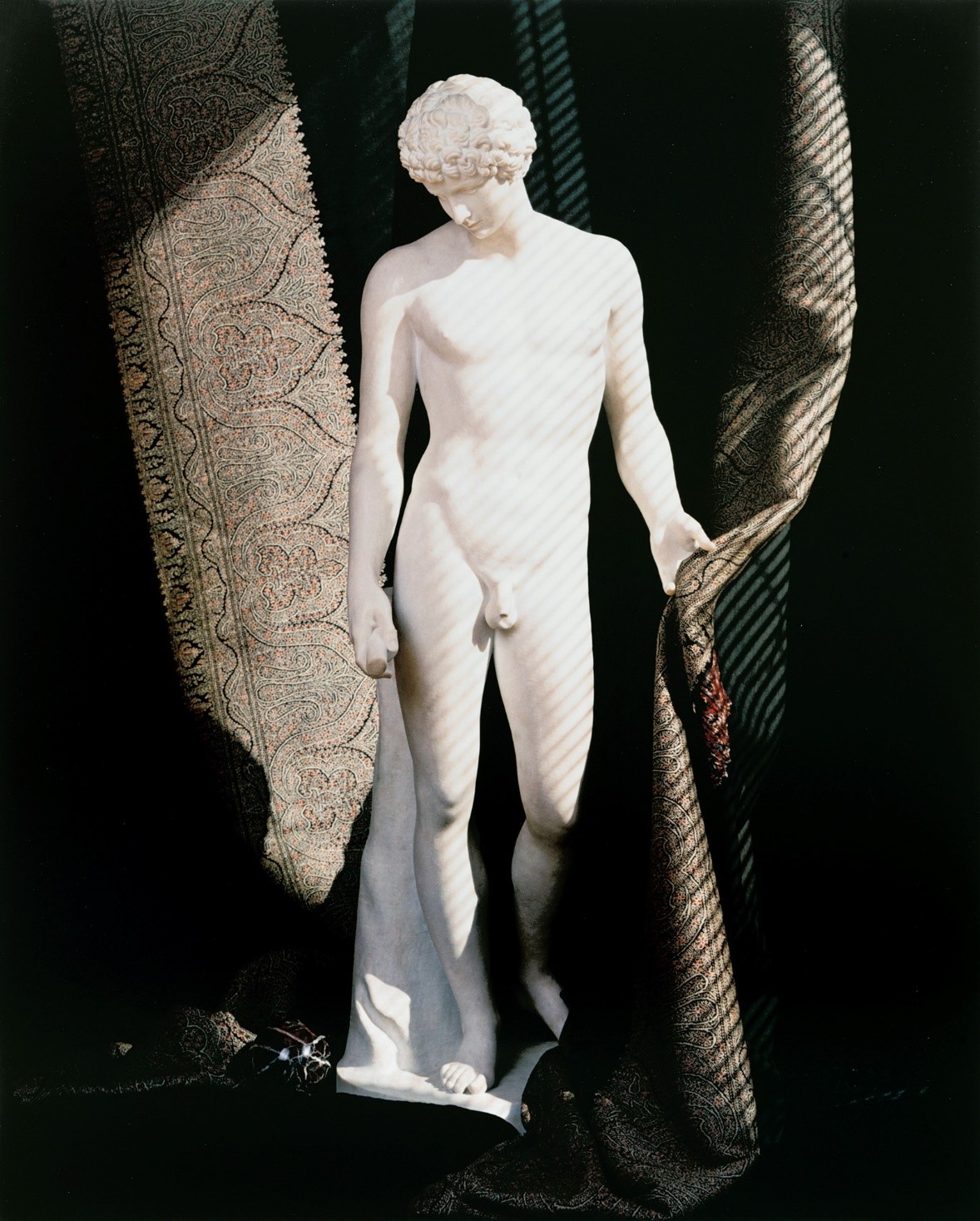 Image of Antinous, 1987, by kind permission of the Robert Mapplethorpe Foundation
This latest presentation of Wainwright's opera is set against the staggering beauty of images by Robert Mapplethorpe who's vast, provocative, and powerful body of work has established him as one of the most important artists of the twentieth century. The images form the set against which the singers and chorus will perform the work making this an ideal presentation for both opera theatre and concert hall. The emperor Hadrian is devastated by the death of his young lover Antinous who drowned in strange circumstances in the Nile River. The affairs of state interfere with his grieving and his ministers are clamouring for war. Hadrian manages to escape from the present and is reunited with Antinous and he finally discovers the truth about Antinous' death. At the end of his life the emperor realizes that his only legacy is having loved.  Using a musical palette which the composer defines as "darker and more powerful" than his first opera -Prima Donna- and supported by these high impact images by Robert Mapplethorpe, specially selected by director Jorn Weisbrodt, Hadrian flows in a never-ending journey between the fragile solace of memories and the indisputable reality of loss. accomplishments.  Hadrian premiered in Toronto in 2018 with baritone Thomas Hampson in the lead role, which he returns to in this new production. 
L'Amour de loin (2000) 2hr
Music by Kaija Saariaho
Libretto by Amin Malouf

L'Amour de loin is based on La Vida breve, by the great twelfth-century troubadour, Jaufré Rudel, Prince of Blaye. Tired of the superficiality of life enjoyed by young men of his rank, Jaufré dreams of an idealised and distant love. Contrary to his expectations, a Pilgrim arrived from the Christian Kingdom of Outre-Mer, claims that he knows of such a woman – Clémence, Countess of Tripoli. Jaufré becomes obsessed with her and decides to travel to meet her. Meanwhile, Clémence has heard of the devotion of this Prince from a faraway land. Initially suspicious, she soon is haunted by dreams of her distant lover. Jaufré's voyage is hard though, and by the time he arrives in Tripoli, he is gravely ill. The lovers meet and declare their passion just before Jaufré dies.
This visual production of L'Amour de loin is conceived by Jean Baptiste Barrière with image realisation by P-J Bouyer, J-B. Barrière and I. Barrière.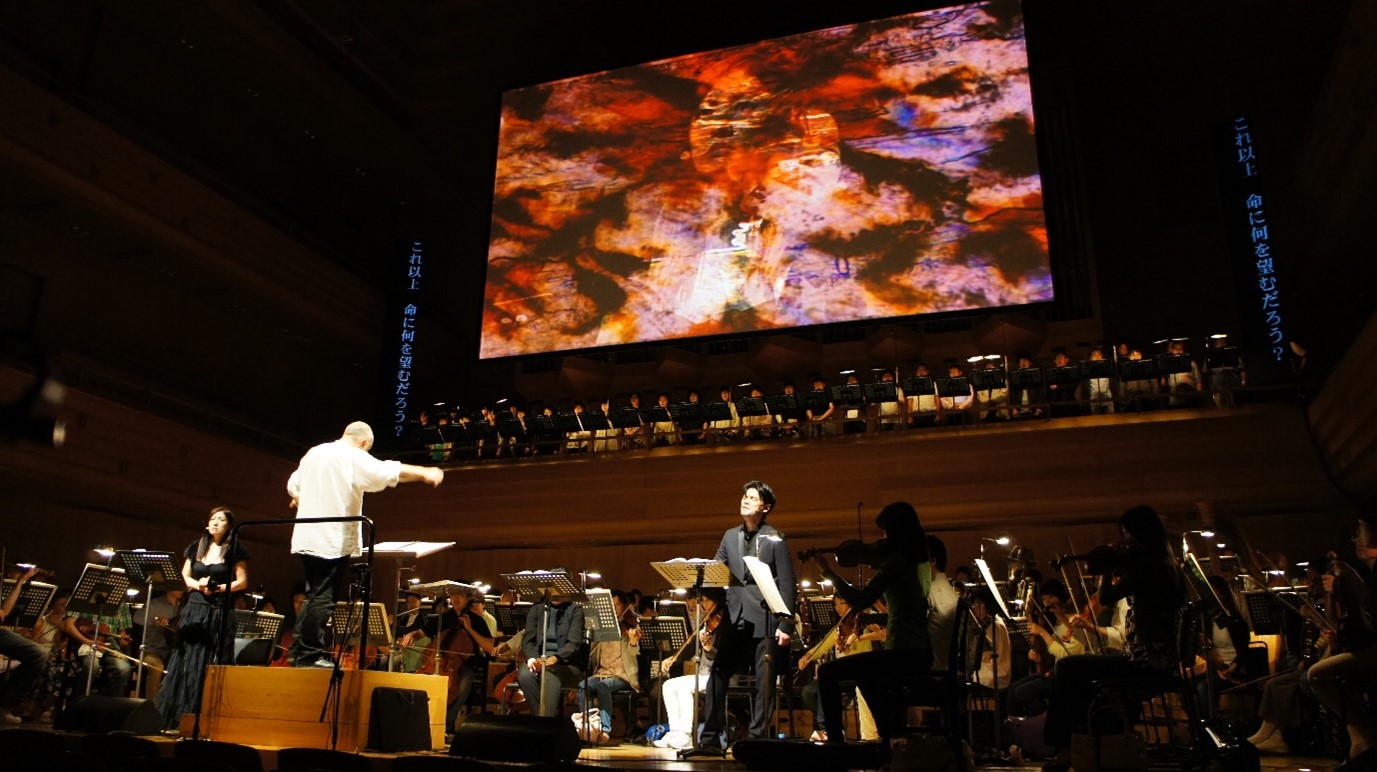 The Snow Queen (2018) 1hr 35'
Music by Hans Abrahamsen
Libretto by Henrik Engelbrecht

The Snow Queen is an adaptation of Hans Christian Andersen's dark and intense fairy tale about the two children Kay and Gerda who are extremely close and seemingly made for one another. In the story, Kay gets a fragment of a cursed mirror in his eye. His heart freezes to ice, and everything that used to be beautiful, he can no longer see. This causes the two to become emotionally distant, as if living in two different worlds.
Kay is spellbound, kidnapped by the evil Snow Queen, who takes him to her ice castle far to the north. Gerda knows that Kay is in danger, and she must embark on a perilous journey to save him.
After a long search for her friend, she finds him again in the midst of snow and ice. As Gerda weeps, her tears extract the demonic splinters from Kay's heart. Having learned valuable lessons from these many experiences, the two friends are now ready to become adults.
A new production of this relatively recent work by Hans Abrahamsen was devised by director James Bonasin collaboration with video artist Grégoire Pont.  The set for this production, premiered in 2021 by the Opéra national du Rhin. Watch a trailer here.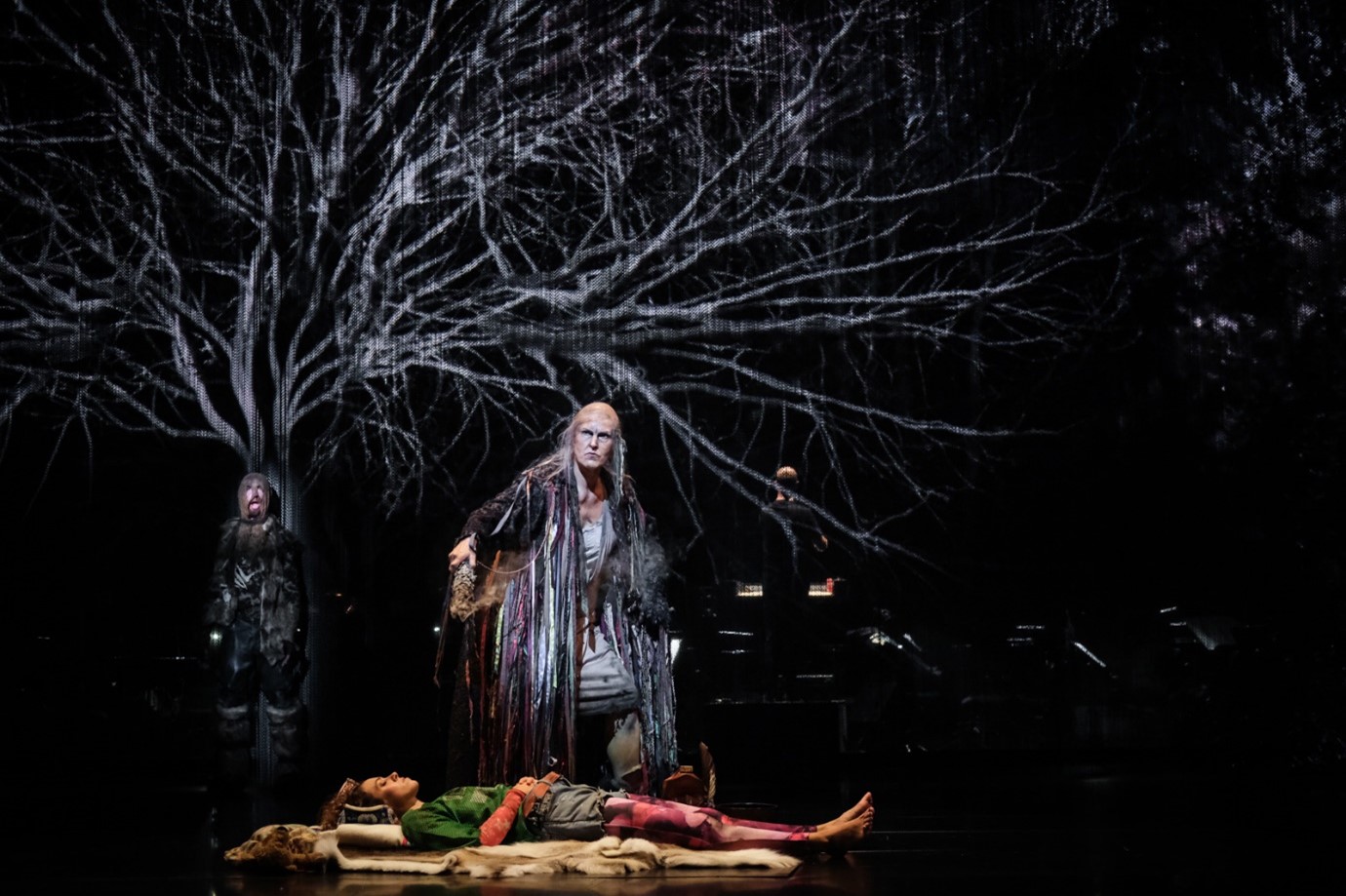 Prima Donna (Symphonic Visual Concert) (2009) 2hr 7'
A film in concert by Francesco Vezzoli
Music and libretto by Rufus Wainwright
Premiered in 2009 at the at the Manchester International Festival, Wainwright's first opera tells the story of Prima Donna, Régine Saint Laurent, once the world's most revered operatic soprano, as she prepares for her for her return to the stage after six years of silence. In so doing, Régine is forced to confront the ghosts of her past.  During the tw3o act opera she reflects on her fearless youth and on her continuing struggles with confidence and anxiety.  Her youth is forever gone, and she must now face a new reality. Can she defeat the demons that destroyed her career and emerge triumphantly once more into the spotlight? The opera has had several productions, most recently in Sweden where the reduced orchestration received its premiere in 2020.
In 2015 Wainwright enlisted contemporary artists Francesco Vezzoli and Cindy Sherman to create an hour-long film in which Sherman stars as an ageing soprano, directed and shot by Vezzoli, who is no stranger to turning celebrity into satire.
"What made me want to do it is the fear that the character is going through. She's old now. Can she live up to her audience's expectations? I think it'll free me up to just let it all hang out," Sherman told Vanity Fair.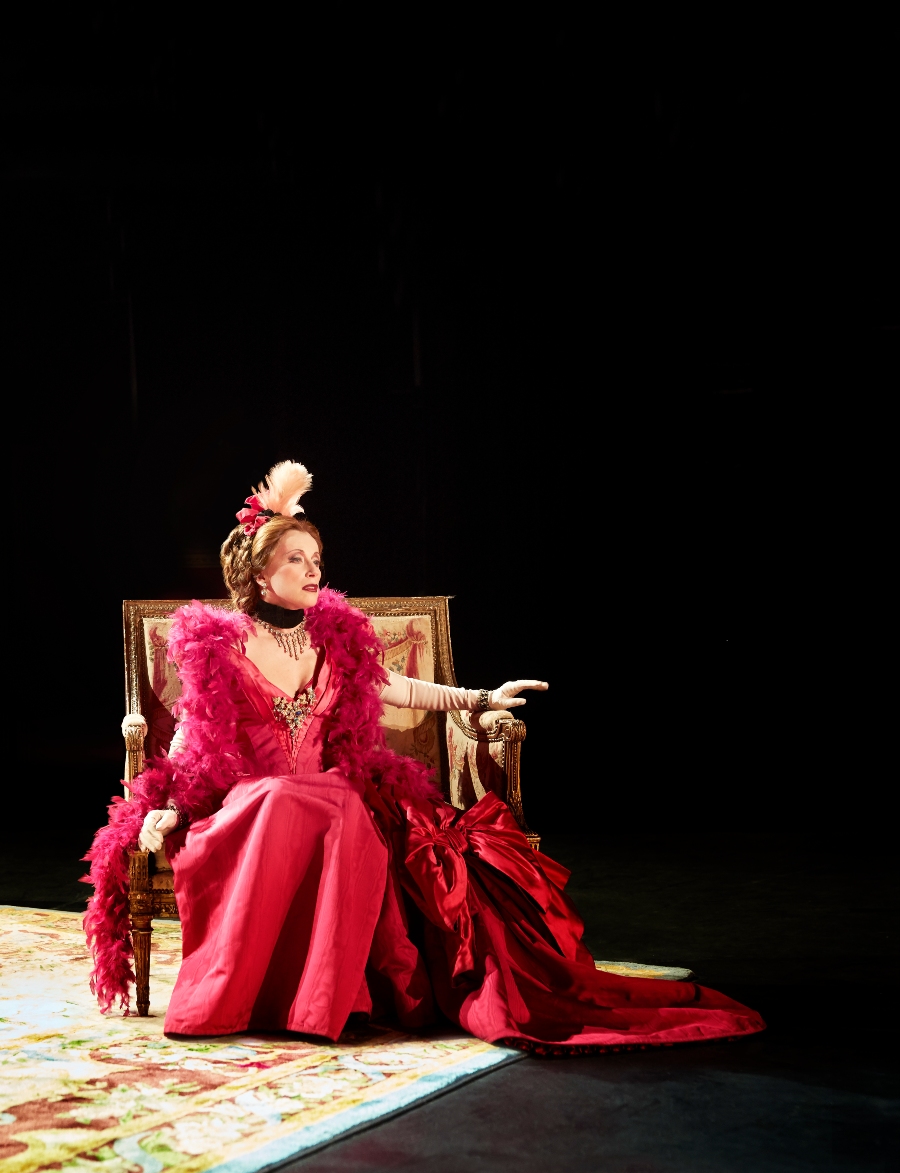 Song from the Uproar (2012) 1hr 15'
Music by Missy Mazzoli
Libretto by Royce Vavrek and Missy Mazzoli

A multimedia opera by Missy Mazzoli, is a unique combination of live musical performance and original films inspired by the life and writings of early-20th-century explorer Isabelle Eberhardt. Through a series of surreal vignettes, the audience witnesses key moments in Eberhardt's life; from the death of her family, through her journeys in the North African desert, to her ecstatic religious conversion, and ultimately to her tragic drowning in a flash flood at the age of 27, where her journals were salvaged from the wreckage. The New York Times called the said of the opera "Live performance and video fuse with unusual potency…a haunting multimedia performance piece"
Hydrogen Jukebox (1990) 1hr 30'
Music by Philip Glass
Libretto by Allen Ginsberg

Drawing upon Ginsberg's poetry, this music/theatre piece is a portrait of America that covers the 50's, 60's, 70's and 80's, seen by the collaborators Glass, Ginsberg and Sirlin. Its content ranges from highly personal poems of Ginsberg to his reflection on social issues: the anti-war movement, the sexual revolution, drugs, eastern philosophy, environmental awareness. The six vocal parts represent six archetypal American characters - a waitress, a policeman, a businessman, a cheerleader, a priest, a mechanic. Glass's score has familiar undulations and pulsings, but also beautiful harmonies gathering emotional intensity.