Du Yun: Music for the Stage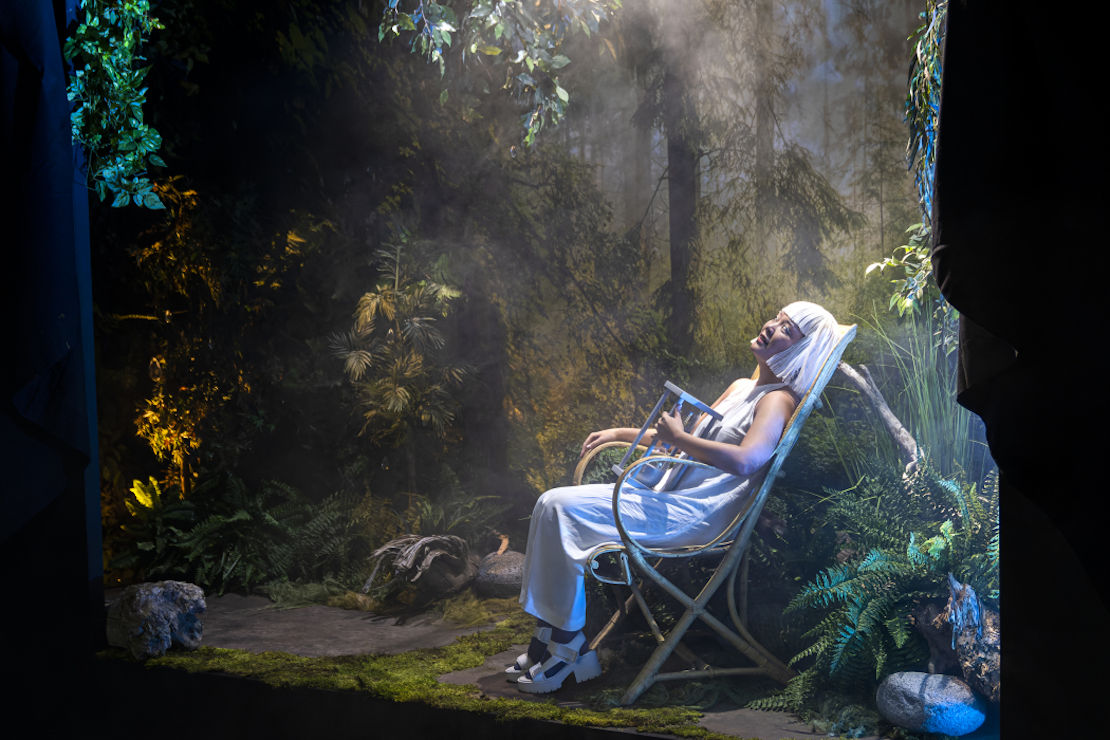 An indie-pop diva with an avant-garde edge. - The New York Times
Born and raised in Shanghai, China, and currently based in New York City, Pulitzer Prize-winning composer, performer, and multimedia artist Du Yun works at the intersection of opera, orchestral music, theater, cabaret, oral tradition, public performance, electronics, and visual art. She has gained widespread recognition in recent years, after her second opera Angel's Bone won the 2017 Pulitzer Prize for Music. In 2018 she was named a Guggenheim Fellow, and in 2019 she was nominated for a Grammy award in the Best Classical Composition category. Du Yun's Sweet Land was named Best New Opera of 2020 by the Music Critics Association of North America and she has been hailed by the New York Times and the Washington Post as a "groundbreaking" composer.
Rich in scope and variety, Du Yun's music presents exciting possibilities for choreographers, directors, and visual artists.
Listen on Spotify
Production Highlights
Sweet Land (2020)
The Arrivals wash up on shore. They meet another civilization they call "the Hosts." From there, the story splinters, following diverging perspectives. Starting as a procession through the LA State Historic Park, Sweet Land becomes an opera that erases itself.
Angel's Bone (2015)
Angel's Bone tells the story of two fallen angels who are found in a middle-class couple's garden. The couple nurtures the wounded cherubs back to health only to force them into prostitution to earn back their plucked feathers.
Zolle (2005) and A Cockroach's Tarantella (2008)
The European premieres of A Cockroach's Tarantella and Zolle took place in October 2021 at the Lucerne Theater, Switzerland. Directed by Rosha A. Säidow, they featured the Lucerne Symphony Orchestra and Du Yun herself as narrator. In the chamber opera A Cockroach's Tarantella, a cockroach describes the hardships of its life. In Zolle, a dead woman wanders between the worlds of life and the afterlife, between which she cannot decide. Early musical styles are woven into the score to highlight this tension. Säidow, who always seeks spatial installations for sound in her productions, sees Du Yun's works as acoustic escapes into a paradisiacal state.
Read
Du Yun's 10 Cultural Influences
Upcoming
In Our Daughter's Eyes (2021)
Music by Du Yun
Libretto by Michael McQuilken
Prototype Festival, NYC, January 2022
Los Angeles Opera, April 2022
For more information, please contact your local Wise Music Promotion Team. See Contact Us.
(December 2021)