Dance Series: Composer Profile | John Harbison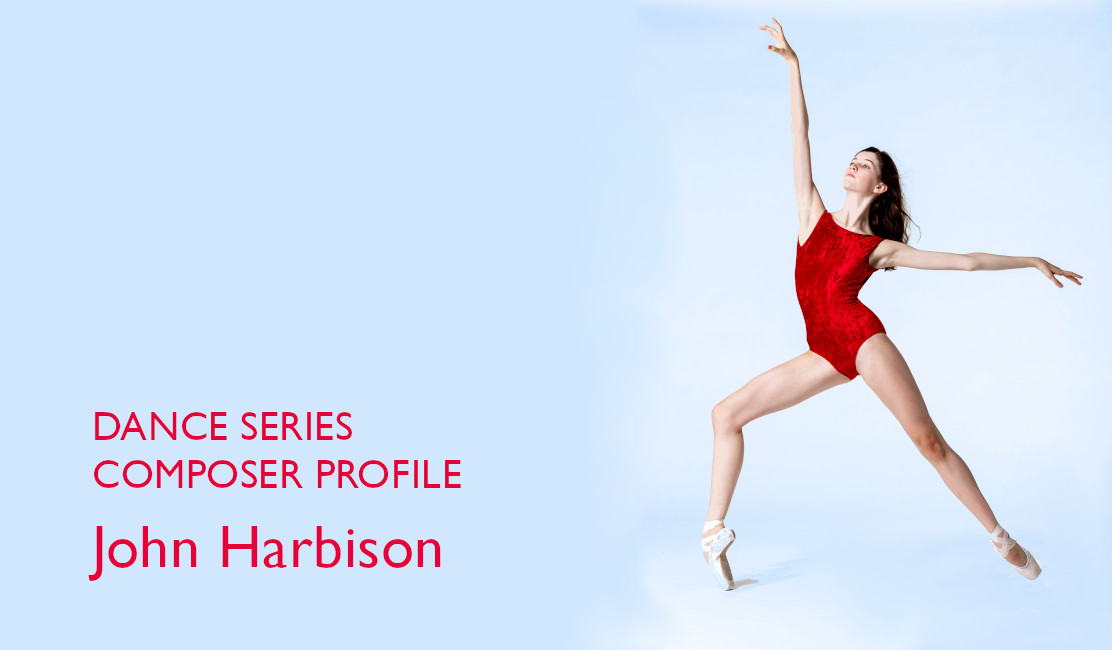 "Seeing my music as dance has always been a much desired form of performance, having always perceived music, from my earliest involvement with Bach and Stravinsky, as born in movement. Such performances, in situations ranging from college dance companies to settings by Mark Morris, whether originally made for dance, as in Ulysses or Olympic Dances, or adapted, as in November 19, 1828, are invited points of arrival for my music." — John Harbison
On Monday 23 November, 2020, American Ballet Theater's virtual 80th Anniversary premieres a work created by choreographer Gemma Bond, and set to Variations, a trio for violin, clarinet, and piano by Harbison. For this new work, ABT dancers and Bond embarked on a "ballet bubble" residency in Silver Bay, NY.

Gemma Bond's 'Convivium' - photo by João Menegussi
Bond elaborates, "I wanted to make a new work that would celebrate the dancers finally coming together in a studio after eight months of being apart. When I arrived, it seemed almost impossible to ignore the new normal and just create a celebration piece. The dancers were extremely careful with each other, not only physically, but emotionally. Each one of their personalities and actions during our time together created the structure of Convivium." The program will also include the public launch of ABT RISE (Representation and Inclusion Sustain Excellence).
Watch the 'Convivium' premiere
Bonds' introduction | the ballet
Watch the complete ABT Gala
23 November, 2020 American Ballet Theatre YouTube Channel and abt.org
Listen to the Spotify Playlist
Score highlights for dance creation featuring chamber, orchestral and jazz!
 

One of America's most distinguished artistic figures, John Harbison is recipient of numerous awards and honors, among them a MacArthur Fellowship and a Pulitzer Prize. He has composed music for most of America's premiere musical institutions, including the Metropolitan Opera, Chicago Symphony, Boston Symphony, New York Philharmonic, and the Chamber Music Society of Lincoln Center.

John Harbison - photo by Julian Bullitt
Harbison has been composer-in-residence with the Pittsburgh Symphony, the Los Angeles Philharmonic, the American Academy in Rome, and numerous festivals. He received degrees from Harvard and Princeton before joining the Massachusetts Institute of Technology, where he is currently Institute Professor.
Harbison's concert music catalog is anchored by three operas, seven symphonies, twelve concerti, a ballet, six string quartets, numerous song cycles and chamber works, and a large body of sacred music. His opera The Great Gatsby was commissioned by the Metropolitan Opera in 1999 and premiered to great acclaim. Ulysses, a full-length ballet, consists of two acts, entitled "Ulysses' Raft" and "Ulysses' Bow." Each act is composed of five scenes, preceded by interludes; the acts are each available as an independent symphonic work.
Howard Goldstein of BBC Music Magazine wrote, "Harbison's Ulysses ballet is undoubtedly one of his most colourful, accessible works… Many of the ballet's recurring ideas carry a Stravinskyan harmonic and rhythmic tinge, but the sinulously expressive melodies are Harbison's own, as are the surprising characterisations; the Sirens seduce with a wailing saxophone, Nausicaa and friends toss the beach ball to a wistful waltz, Circe enchants with ondes martenot and metallic percussion."
For more information, please contact your local Wise Music Promotion Team. See Contact Us.
(November 2020)