John Harbison and Mark Adamo set Nobel Laureate Louise Glück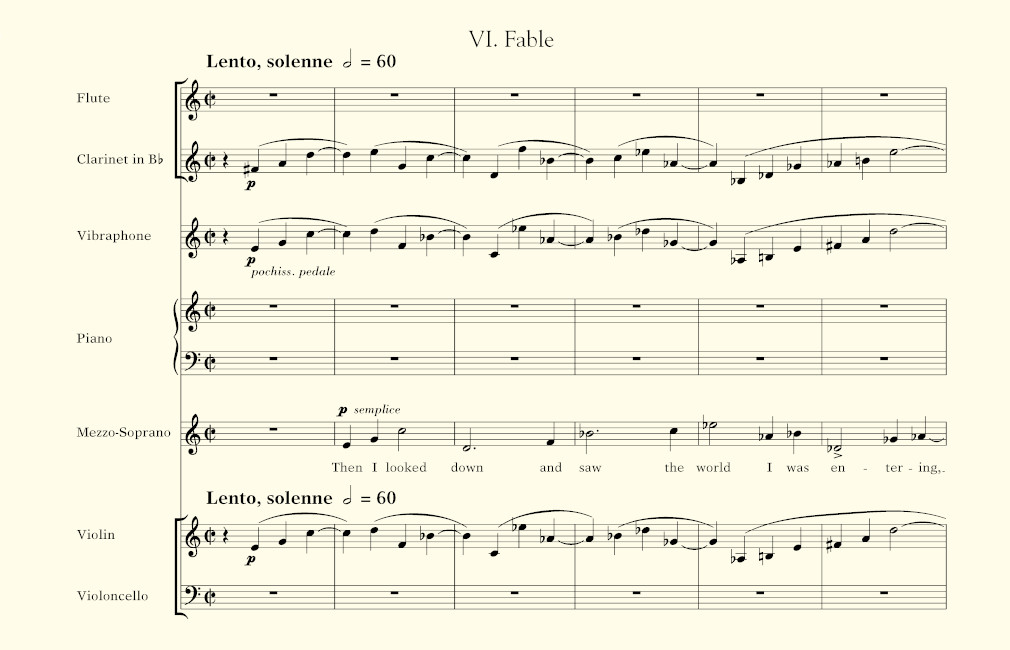 Louise Glück's pellucid poem The Racer's Widow gave my song cycle for mezzo-soprano, cello, and piano its title, its raison d'être, and its emotional peak. – Mark Adamo
To mark the welcome news that American poet Louise Glück has won the Nobel Prize in Literature, G. Schirmer & Associated Music Publishers are pleased to present a selection of works by John Harbison and Mark Adamo set to text by Glück.
Harbison and Associated Music Publishers are preparing new settings of Glück's poems In the Early Evening and Afternoons and Early Evenings, which will add to the substantial catalog of collaborative works by these two Pulitzer-winning artists.
On his relationship with Glück and her poems, Harbison writes: "I first found Louise Glück's poetry in 1975 when I bought The House on Marshland, which, like all of her succeeding books I return to often. In the twenty years that followed I felt like I was waiting for a kind of signal that I could engage with her words, and this came while working on my Fifth Symphony, where I needed her, as Euridice, to offer a counterforce, a rejoinder, to Milocz' Orpheus. The feeling of close connection I felt in making that setting has evolved into many more engagements with her great poems, and a friendship with an artist whose instincts and bravery I completely trust."
Congratulations to Louise Glück on this momentous achievement, and please enjoy the following works from the Wise Music catalog.
Mark Adamo
The Racer's Widow (2009) 15'
Mezzo-Soprano;
vc.pf
John Harbison
Crossroads (2012) 13'
Soprano (or Mezzo-Soprano), oboe;
string orchestra (or string quintet)
The Seven Ages (2008) 24'
Mezzo-Soprano;
fl.cl.vn.va.perc.pf
Stand By Your Grievance (2009) 5'
voice, pf
Symphony No. 5 (2007) 35'
Baritone, Mezzo-Soprano;
3(pic).3(ca).3(Ebcl,bcl).2+cbn/4.2.2.1/timp.3perc/pf.hp/egtr/str
(October 2020)