Dance Series: Composer Profile | Aaron Jay Kernis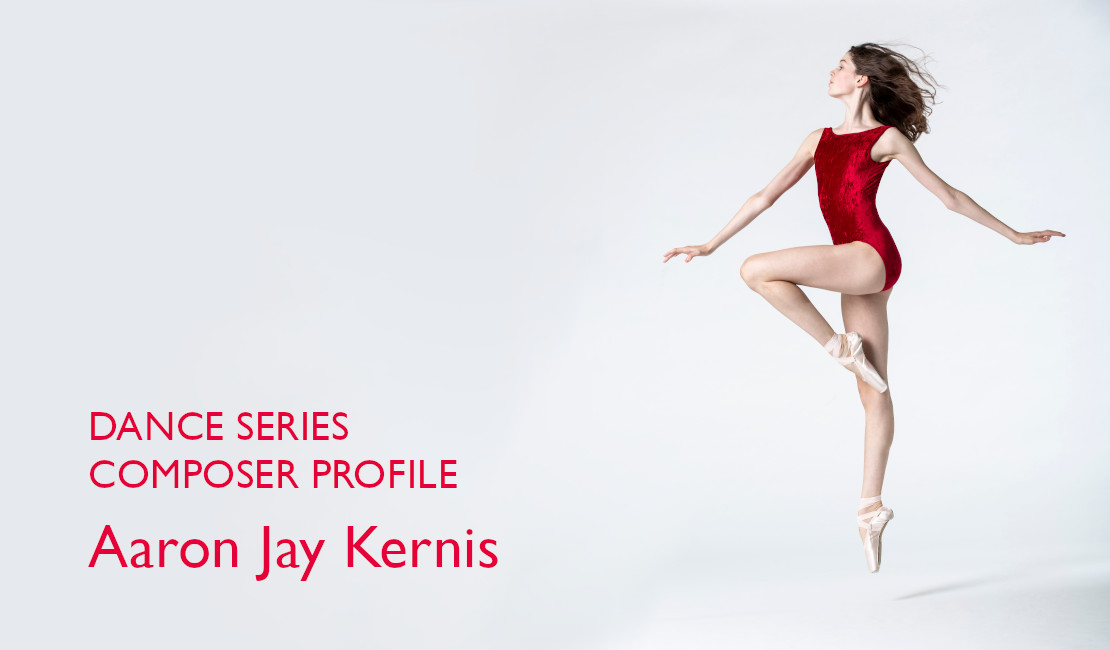 With each new work and new recording, Kernis solidifies his position as the most important traditional-minded composer of his generation. Others may be exploring musical frontiers more restlessly, but no one else is writing music quite this vivid or powerfully direct.
— The San Francisco Chronicle 
 
Winner of the 2002 Grawemeyer Award for Music Composition, the 1998 Pulitzer Prize, and the 2012 Nemmers Prize, Aaron Jay Kernis is one of America's most honored composers. With his "fearless originality and powerful voice" (The New York Times), for the past four decades Kernis has been at the cutting edge of modern composition, writing music that is by turns lyrical and virtuosic, political and synesthetic, expansive and intimate. His music, full of variety and dynamic energy, is rich in lyric beauty, poetic imagery, and brilliant instrumental quality. His titles appear frequently on concert programs worldwide, and he has been commissioned by America's preeminent performing organizations and artists.

Aaron Jay Kernis, by Richard Bowditch
Kernis's catalogue, particularly his chamber music, offers a lush array of scores ideal for dance creations, optimal for the current challenges of navigating socially distant performances and online offerings.
 
Works for Dance — Socially Distanced Chamber Music
String Quartet, musica celestis (1990)
 

 
String Quartet No. 2, musica instrumentalis (1997)
 

 
100 Greatest Dance Hits (1993)
 

 
Air (for Violin and Piano) (1996)
 

 
On Distant Shores (2011)
 

 
Two Movements (with Bells) (2007)
 

 
A Dance of Life (2010)
 

 
Bxplore the Kernis catalogue
by orchestration (category), duration, and topic
 
Upcoming premieres
Volin Concerto (2017)
May 13 2021 (UK Premiere), James Ehnes, BBC Symphony Orchestra, Gemma New
 
Edensongs (2021)
April 2021 (World premiere), Juilliard 415, Yale Institute of Sacred Music
May 31-June 5 2021 (European premiere), Yale Institute of Sacred Music
For more information, please contact your local Wise Music Promotion Team. See Contact Us.
(September 2020)