A guide to the music of John Tavener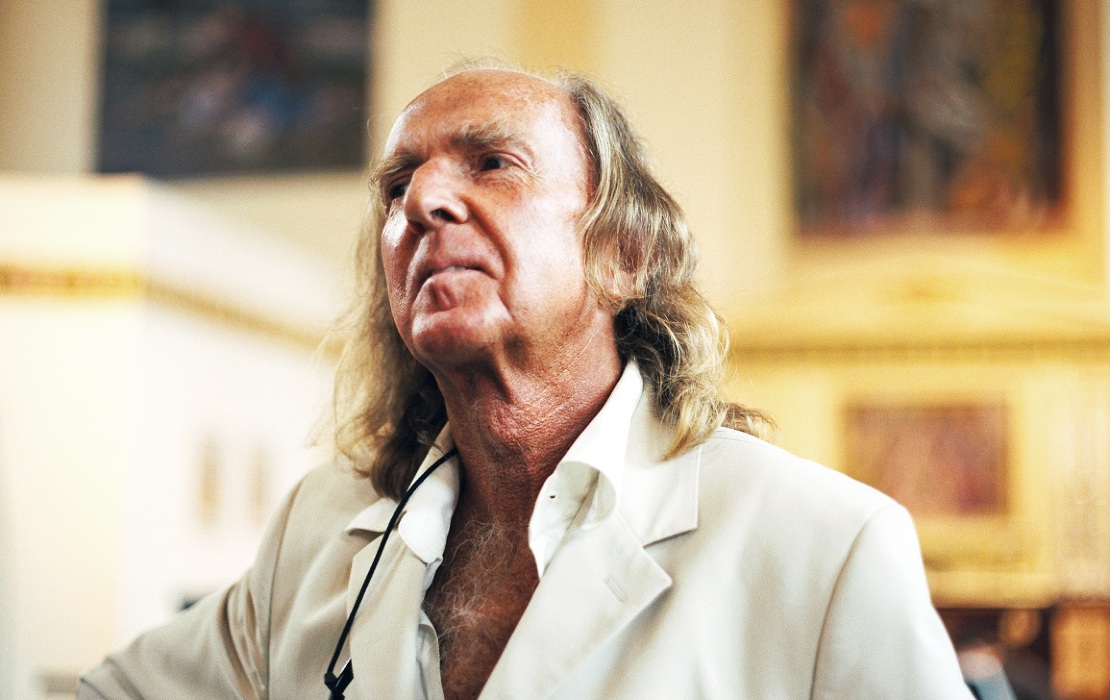 For John Tavener composing was his life's true purpose. Many viewed him as a wonderfully mysterious and affecting character in the musical world. Chester Music published all his works throughout his distinguished career - three hundred and fifteen in total are available for live performance, recording and streaming.
His catalogue includes a vast tranche of choral repertoire; large-scale works for chorus, orchestra and soloists; ten staged works; and several chamber and solo pieces. 
Yet, many are not fully aware of the developments in Tavener's inspirations, and therefore his music, over each period of his writing career, and in particular over the last decade of his life. He was widely known in the public eye for what has often been coined as 'Holy Minimal' music. This generalisation has sometimes led to a lack of discovery of some very fine repertoire. His influences are various and from wide-ranging religious, artistic, literary and poetic sources. All of this is explored in 'The Essential John Tavener – A Guide', written by Elizabeth Seymour. This publication can be viewed online or explored digitally on a specially created website:
LISTEN AND WATCH
The Wise Music Group YouTube channel includes playlists of Tavener's music. Particularly interesting is the collection of interviews with Tavener – both audio and video – from over the years. His music also appears on many playlists on Spotify.
TAVENER CLASSICS
Works in Tavener's catalogue have been written for an array of high profile commissioners and performers including: HRH The Prince of Wales; the BBC Proms; King's College, Cambridge; The Academy of Ancient Music; Nicola Benedetti; Steven Isserlis; Stephen Layton; Patricia Rozario; Sarah Connolly; and countless choirs and vocal groups including The Sixteen, Tenebrae, The Tallis Scholars and Polyphony. At the turn of the new Millennium Tavener received a Knighthood for his Services to Music and in 2005 he was presented with the Ivor Novello Classical Music Award. 

There are a number of key works by Tavener worthy of further outings, all of which are extremely enjoyable and impactful for performers and audiences alike. The list below includes a core selection of chronologically listed works. By clicking on the links below you can read more about the pieces, view the scores online, listen to audio and hire and purchase for performances.
The Whale (1966; orchestra, choir, soloists) 
The Lamb (1982; choir) 
The Protecting Veil (1988; cello, strings) 
The Myrrh-Bearer (1993; viola, percussion, choir)
The Veil of the Temple (2002; ensemble, choir, soloists) 
Schuon Lieder (2003; soprano, ensemble) 
Ex Maria Virgine (2005; SATB, organ)
Lalishri (2006; violin, strings) 
The Beautiful Names (2007; tenor, choir, orchestra) 
Requiem (2007; cello, soprano, tenor, orchestra, choir) 
Towards Silence (2007; four string quartets, large Tibetan temple bowl) 
Tu ne sais pas (2007; mezzo-soprano, timpani, strings) 
Popule Meus (2009; cello, timpani, strings)
Requiem Fragments (2013; soprano, SATB, 2tbn+btbn / vn.vn.va.vc)

ARRANGEMENTS OF POPULAR WORKS
Popular works by Tavener have also been arranged for other forces to enable different performing groups to enjoy giving concerts of these works. For example, The Lamb and Mother of God, here I stand are available for string orchestra. Four of Tavener's most well-known choral anthems have also been arranged by Barry Rose for upper voices and organ/piano. They are Awed by the beauty, The Lord's Prayer, The Lamb and Song for Athene. They can be purchased here.
THE PROTECTING VEIL AT THE 2020 BBC PROMS
2019 was the 30th anniversary of his most popular orchestral work, The Protecting Veil. This summer the premiere of the work which took place in 1989 was re-broadcast as part of the BBC Proms. For cello and orchestra, this iconic work is a radiant expression of Tavener's faith, which, in his own words, attempted to 'capture some of the almost cosmic power of the Mother of God'. Commissioned by the BBC, it has since become a contemporary classic, having received over a dozen recordings. Listen to Steven Isserlis and the BBC Symphony Orchestra conducted by Oliver Knussen on Radio 3 here.

KRISHNA, THE OPERA
Grange Park Opera have announced an exciting project to bring Krishna, the unrealised opera by John Tavener to the stage in 2024, directed by Sir David Pountney. The story of this journey can be read here.

NEW RECORDING OF TAVENER'S LATE WORKS
On October 30, 2020 a disc of Tavener's late works "No longer mourn for me & other works for cello" was released on Hyperion Records. This was recorded in 2019 by the cellist Steven Isserlis, the singers Abi Sampa and Matthew Rose, Trinity Boys Choir directed by David Swinson, and the Philharmonia Orchestra conducted by Omer Meir Wellber. 
The works recorded on the disc are all world premiere recordings. The repertoire is Mahámátar (2000), Popule Meus (2009), The Death of Ivan Ilyich (2012), and two arrangements of Tavener's works for eight cellos created by Isserlis – Preces and Responses and No longer mourn for me.

DIGITAL SCORES
You can view a selection of Tavener's scores online through our website. In addition there are 264 scores by Tavener to view on nKoda the subscription service for digital scores. 
His choral music is available on sale and study scores of his works can also be purchased and viewed at musicroom.com or from your local music retailer.
Contact your local hire agent to make an enquiry about hiring Tavener titles for larger forces.
Get in touch with your local Wise Music Classical office for more information. 

(August 2020, revised October 2020)