Original Manuscripts of Florence Price Discovered and Published by G. Schirmer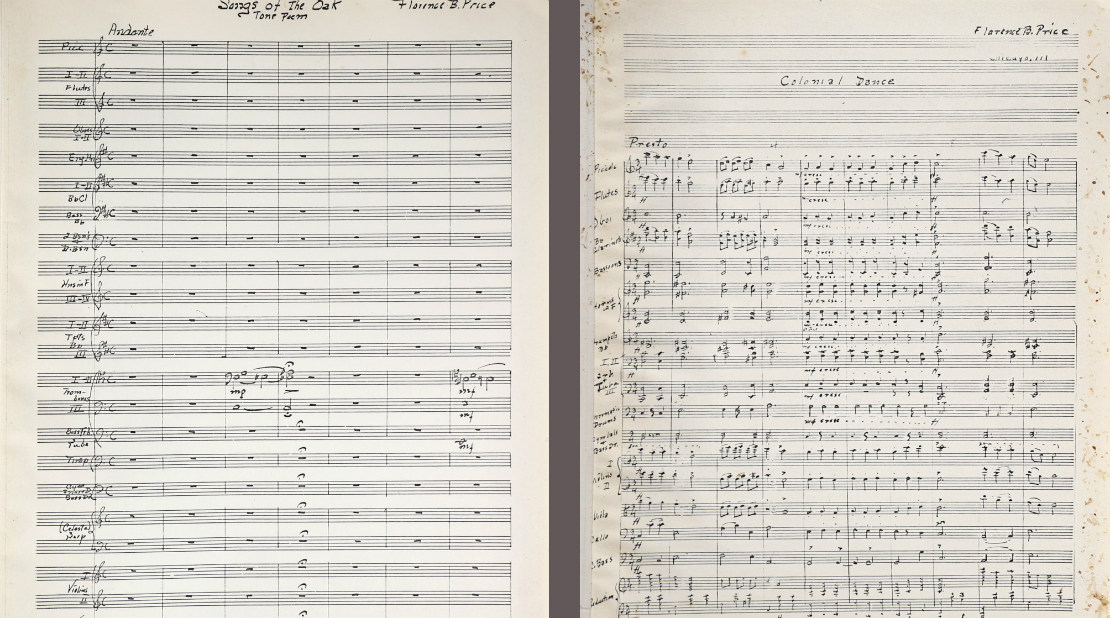 G. Schirmer Inc., part of Wise Music Group, is pleased to announce the discovery of three previously unpublished works of composer Florence Price: Songs of the Oak, Colonial Dance, and the original version of Price's Piano Concerto in One Movement, all penned in her own hand!

Following a 2018 New Yorker article by Alex Ross detailing the discovery of Florence Price manuscripts and papers in an abandoned house sixty miles south of Chicago, G. Schirmer located Price's heirs and undertook the publishing of her works, for which the company was profiled in a subsequent New York Times article by Michael Cooper. 
In 2019, Schirmer discovered an additional cache of manuscripts, purchased at auction by a private collector, in the same rural county where the first trove of manuscripts was discovered in 2009. 
Two pieces, Colonial Dance and Songs of the Oak, are available now for hire and performance. The third, an exciting new edition of the Piano Concerto in One Movement, based on heretofore unseen orchestral parts in the composer's own hand, will be available in March 2020.

Explore the orchestral music of Florence Price 

Thanks in large part to the articles in the New Yorker and The New York Times, there has been an energetic resurgence of Florence Price performance and scholarship, with particular attention paid to her Violin Concertos No. 1 and No. 2 and her Symphony No. 4 in D minor. Additional press coupled with G. Schirmer's worldwide publication of Price's works has helped ensure the legacy of an outstanding and often neglected composer. We are honored to make these three historic additions to the catalog.